I've got half a dozen more of these winging their way to the UK just in time for Christmas!!!
They come with window masks for painting and stickers for the grill, lights, door handles and rear badge.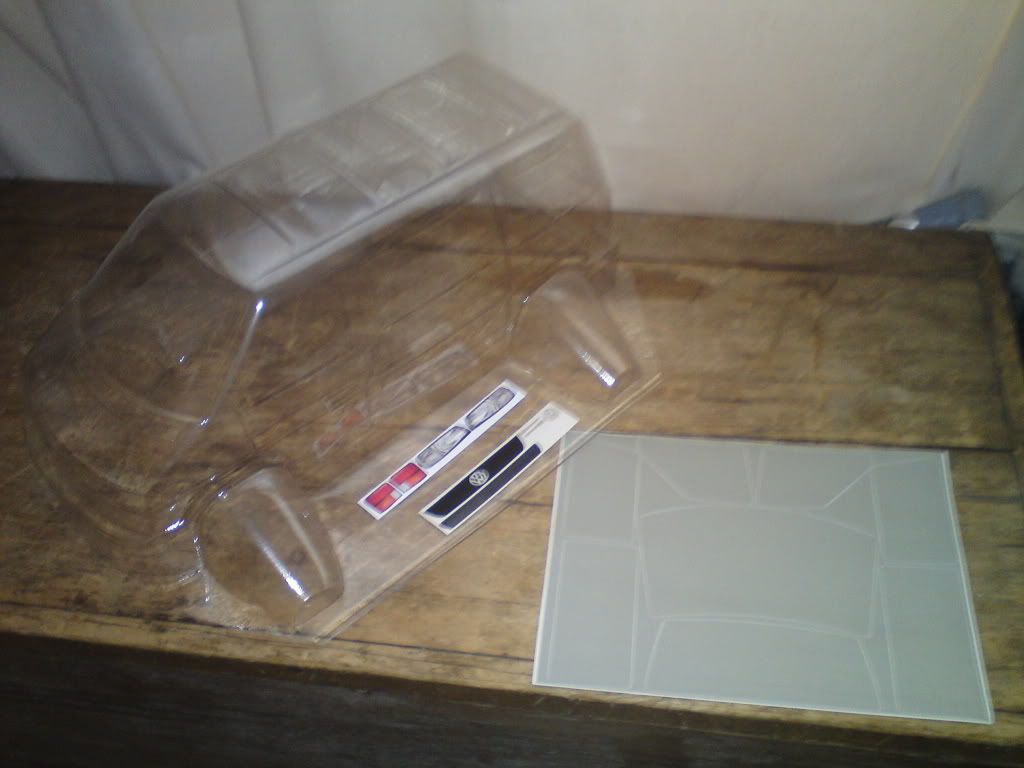 I've tried one over my 1:10th scale touring car chassis (Schumacher mi2) and it looks like it'll fit like a treat. (better than my touring car/GT shells in fact).
I've also tried it over my 1:10th scale off-road buggy chassis (almost extinct kyosho ZXR) and it'll fit with a bit of a lift and the wheels will stick out of the side.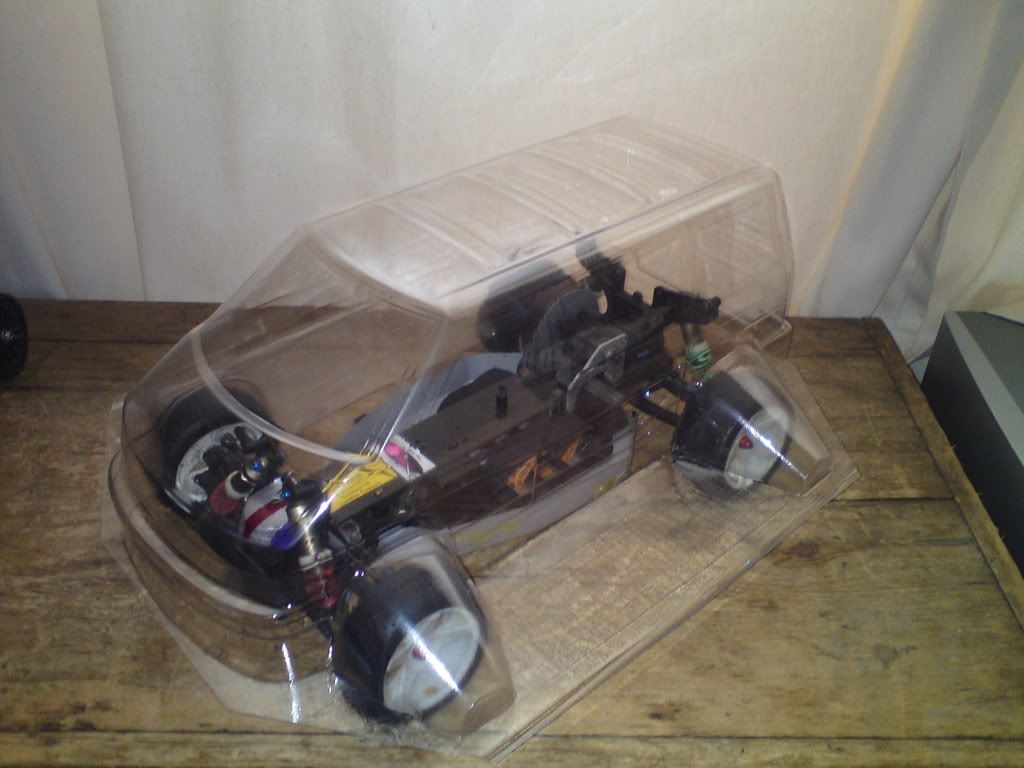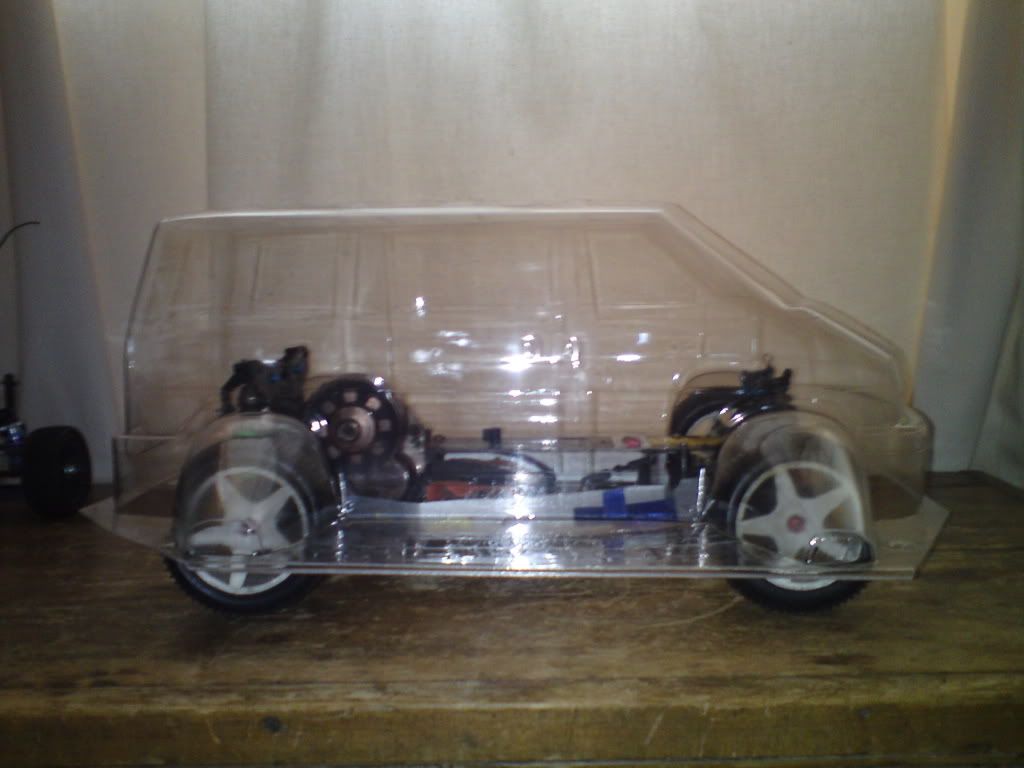 The shells are pretty good, better than i expected, they've been made from quite a thick material to compensate for the massive draw (height) of the part, which hasn't comprimised the rigidity of the sides.
The only thing i would say is that i can't see any sign of an outer film to protect the outer from overspray. (I usually mask the outside by way of a cardboard box anyway).
There's also no bodyposts, but these would depend on the model you are fitting them to.
Just send me a pm if you are interested.