I am gonna put these on the Flea-Bay, but just thought I'd see if any interest here 1st as they are 5x112 fitment
Basically I have a set of 4, 8.0" x 18" et30 5x112 Audi RS4 Replica wheels for sale.
These are NOT the cheapo replicas made in China, but are made in Italy.
They are 5x112 Bolt hole fitment only, again NOT like the Chinese ones that are multi-fitment.
They have been fully re-furbished by me inside and out, NO kerb markings, or scratches, and the 'Twist' is that I have done away with the traditional centre caps, and have fitted just the normal centre hole caps instead. This leaves the stud holes exposed, giving a totally different 'Look' to the run-of-the-mill RS4 look of every other van!!
They are NOT fitted with any tyres, so its just wheels Only.
The et30 may cause some issues I don't know?, but others have said they will fit a T4 fine with 225/40/18 tyres fitted. They did come Off of a T4, but I didn't see them first hand so I don't know what they looked like etc....
Anyway, I am asking for £170 for them which I think is a fair price due to them being re-furbed, with no Kerbing etc...
PICK UP ONLY please, in West Wiltshire.
Pics>.............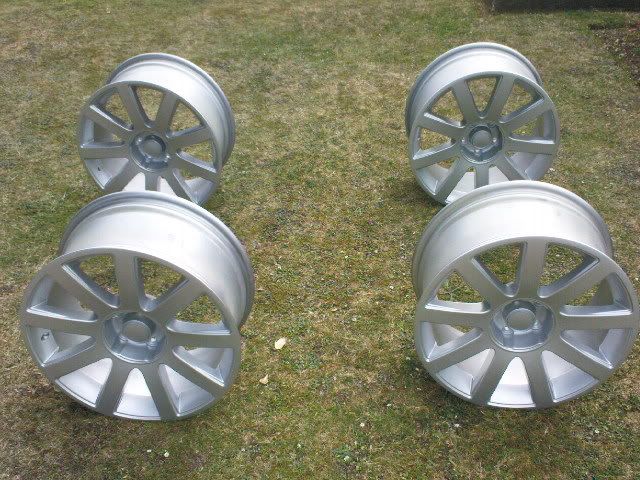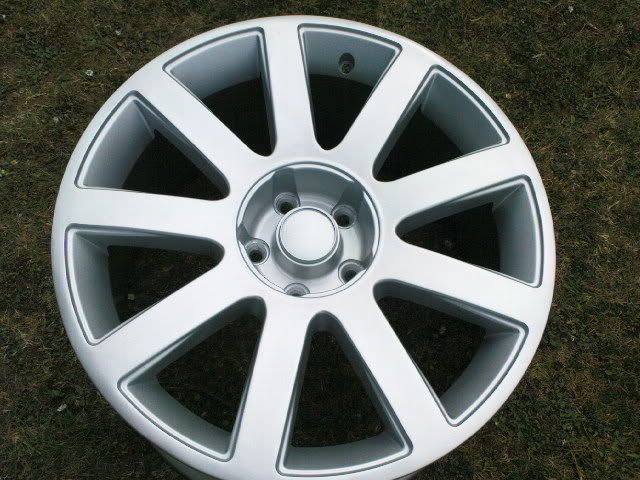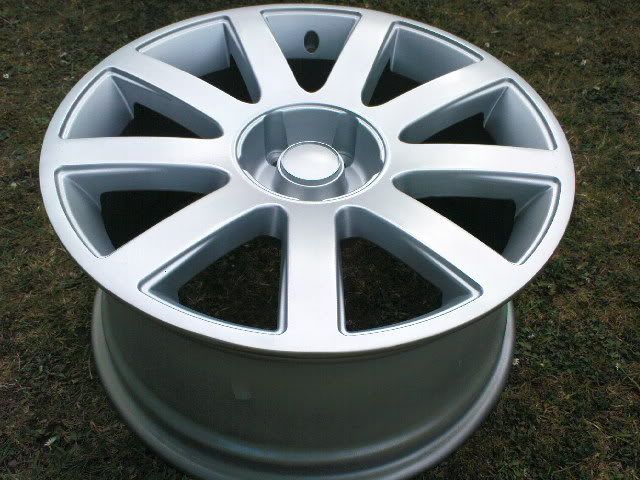 Cheers