2005 vw t5 swb t26 £5500
SOLD SOLD SOLD!!!
I have for sale my T5 (T26) Short Wheel Base van with windows for sale.
Grey White, barn doors (with privacy glass) with green Vw badges, wing mirror covers and front bumper inserts and rear bumper. Professionally re-sprayed whilst I had the van, also all privacy glass fitted at the same time.
Sliding door also has privacy glass fitted.
Insulated, ply lined and carpeted with MVM Mega Stretch Carpet in Smoke colour. The roof is standard hardboard.
Standard 16" steel wheels with load rated tyres all with around 7mm tread left.
Rear light clusters fitted with fly eye tint film.
240,300 miles but will go up as used as daily driver, not by much as I've only done about 5k in the last year.
Long MOT, passed on 23/04/2014, no advisory after all faults rectified.
Tax until March 2015
New drivers seatbelt fitted before the MOT as the old one was freying.
New rear bumper reflectors fitted.
The following was replaced for the MOT,
offside front(rear) suspension arm rubber bush.
Near side front(rear) suspension arm rubber bush.
Offside front suspension arm ball joint.
When I bought the van in July 2013 I had it fully serviced and replaced the Timing belt, tensioners, water pump, oil filter, fuel filter, air filter, near side front lower ball joint, near side rear wheel bearing
Lots of receipts and previous MOT certificates.
The van drives great considering the age and doesn't appear to have had a hard life, I have only ever used it as my daily (car) the previous owner was a fireman.
The bodywork is in good condition for a van, not show condition. There are a few small marks here and there but nothing major.
The drivers seat has a tear on the rhs bolster but is covered by a seat cover.
The reason why I'm selling: we had decided to convert it into a day van with a bed in the rear but now decided against this and the vans just too big to justify as my daily driver, I'm after a MkII VW Caddy van.
£5500 ono
07702781777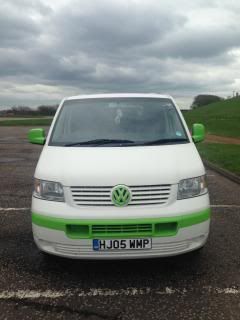 More photos to follow, including inside.