·
sc vw customs 1.9tdi convert
I would just like to add as this thread has been pulled back for over a year ago,that these wheels where done by someone on here,whilst i was in the process of finding a descent company which could supply this service to me on a business basis....these where done by someone claiming to be starting there own business,in which i gave him the chance to maybe get some work on a regular basis
Please note that i now have found that company local to me,who have been doing wheels for me for the last year or so,of which i am very happy with..

We now supply top quality banded steels
The moral of this story is only get banded steels done from reliable sources........
Do not use idiots on here or people who suggest that they know what they are doing...even though they charge £200 plus courier charge there and back at your cost...and then try and tell you that you are cheap and should of spent more money if you wanted a good job.....
I am a grand lighter after this lesson learned...
New steels
Tyres
Banding
Courier charges
Refurb and paint of my time
Correcting 2 wheels of higgys at banded steels.com and a cost of over £200 quid
After someone banding my steels in the wrong place and not being able to fit the tyres...selling a set to higgy who also could not fit the tyres,damaged a few and had to send back his nice painted rims...
I now have a set of banded steels that have been to and from the guy over and over...the wheels are now back with wleds everywhere,very badly and quickly done to try and recitifie his mistake......with a small amount of time and effort,they could of been put right correctly but obvisously this is too much to ask after recking 6 of someones brand new 16inch steels...
I have managed to tyre them today,seal the welds etc and get the 8.5j ones on my van....half a wheels worth of weights want balance them properly..
...and when you drive along and look in the mirror,looks the wheel is about to full off...the lips have not been welded back on straight...wobble wobble wobble...
to be honest dont know how i am sat here writing of laughing about this as i cant sale these now and am hoping when i stick them on the front,the steering wheel is not shaking my hand off and the weights are enough to just to be drivable..
I have a 10j rear set to go on,but cant face even putting these on yet.....
How a banded steel should look...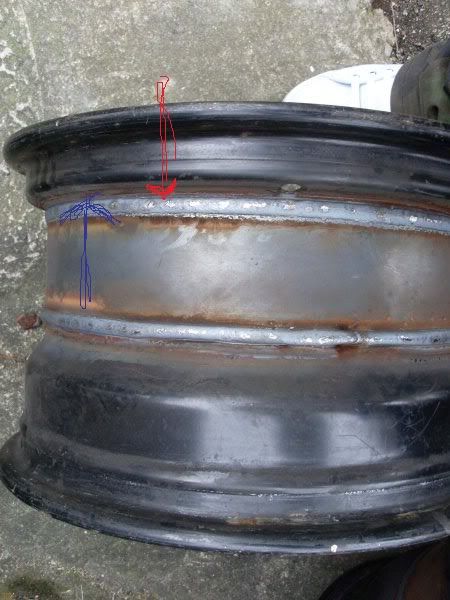 How a banded steel should not look with the tyre mount in the worng.....Rasp: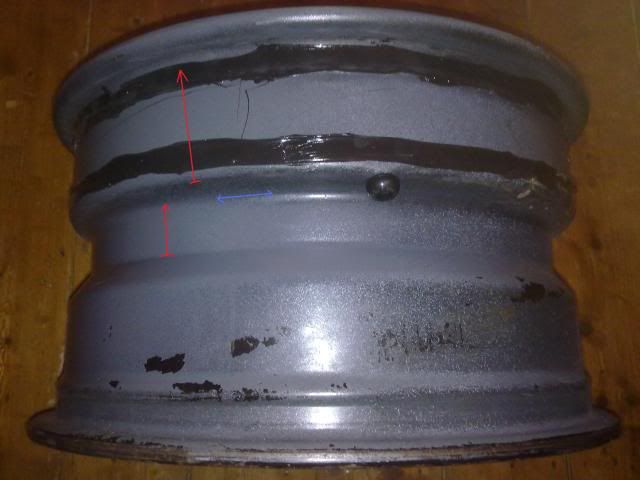 Few on the van.....want be on here for long though...aint driving on these....time to scrap i feel and move on...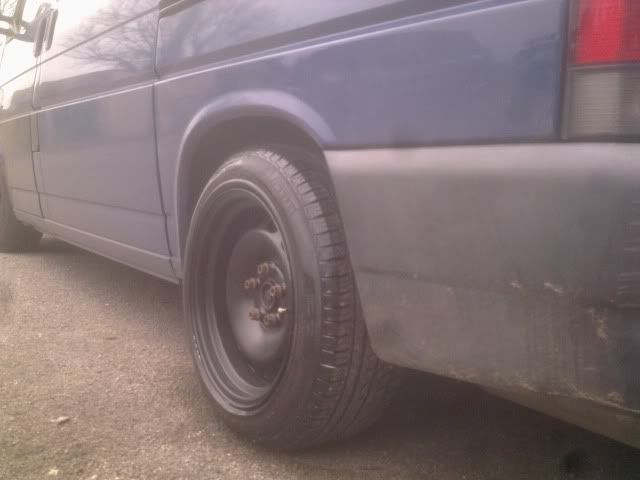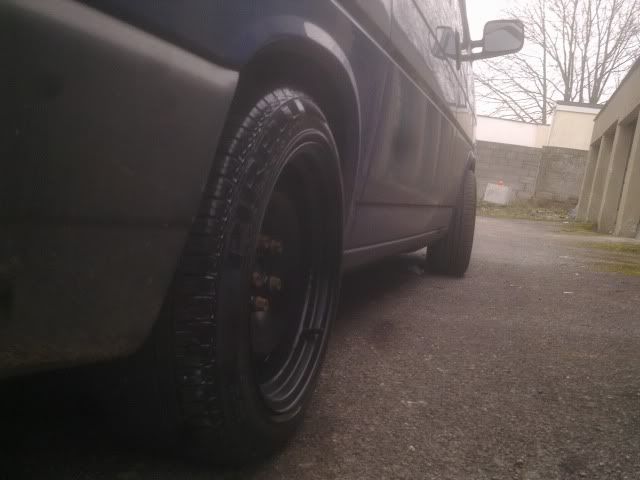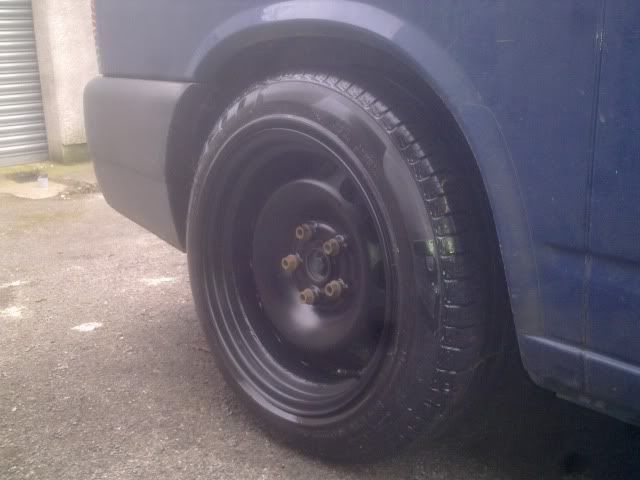 take a look want be on for long..after the hassle and the way the guy has redone them,dont think i can trust his welds or work on my van............