Discussion Starter
·
#1
·
Hi guys.
I thought it was about time I posted some pics of our van and its one step forward, 5 back type buid
Alot of you guys have been loads of help so far. Its much appreciated.
Im sure I will have plenty more questions to come over the next year or so.
As for the van, it lived its life up in the North East of England until myself and a couple of friends went on a surf trip up there and I cam back with it.
Work started in less than 24 hours of getting it home. My wife wasnt amused as she hadnt even been in it.
The previous owner had already done the conversion you can see but it wasnt great so we had decided to eventually replace it.
These are a a couple of pics of when I picked the van up and what it looked like.
I have no idea why this bloody picture will not rotate. It has in the album on photobucket but the link still show it this way.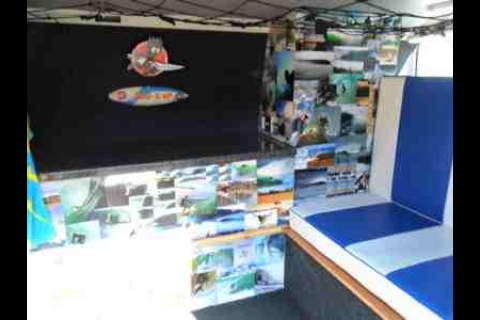 And now the work that has been started. There isnt alot so dont get too excited.
1st job was to remove the full bulkhead. Wasnt the easiest of jobs as most of you will already know.
Then flashband everything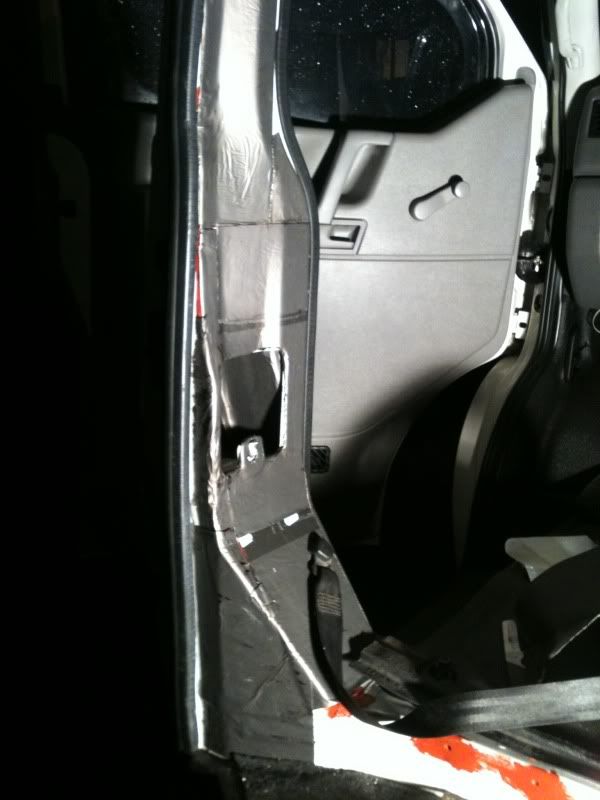 When we took the van down to the garage to start removing the bulkhead we noticed it had a flat tyre. Turned out the rim was cracked. Far from happy after the amount of miles I drove home on it. After a couple of phone calls it was all sorted so its all fine now.
I wasnt planning on re-insulating the van but after reading on heare and seeing what was done I decided to redo it all. Good job as the roof was starting to show signs of slight corrosion where condinsation was trapped between the insulation on roof panel.
After getting it treated and sorted the usual flashband and then a couple of layer of thermal bubble were added, followed by a new ply rough covered in some nice funky material.
Next was to start the insulation on the sides. I did this slightly different to what most do with the bubble and celotex route.
I have built a frame up so that the insulation doesnt touch the interior face of the panels. Hopefully meaning there is an air gap which will aid insualtion and stop condensation build up. Whether it works only time will tell.
All the panels were treated to more flashband too. Everything else is the same. layer of thermal bubble. All tapped (Alui tape), celotex (only 25mm all round though), all tapped, another layer of bubble and then tapped again to seal it all.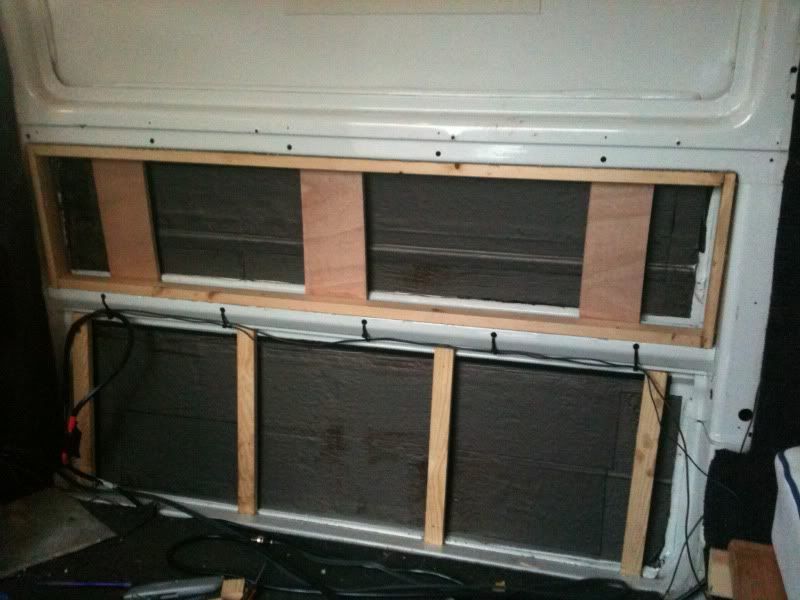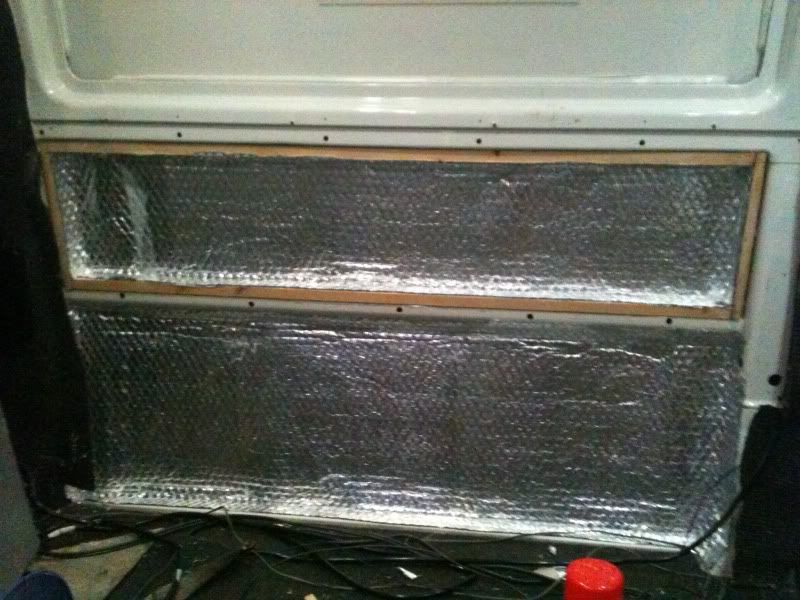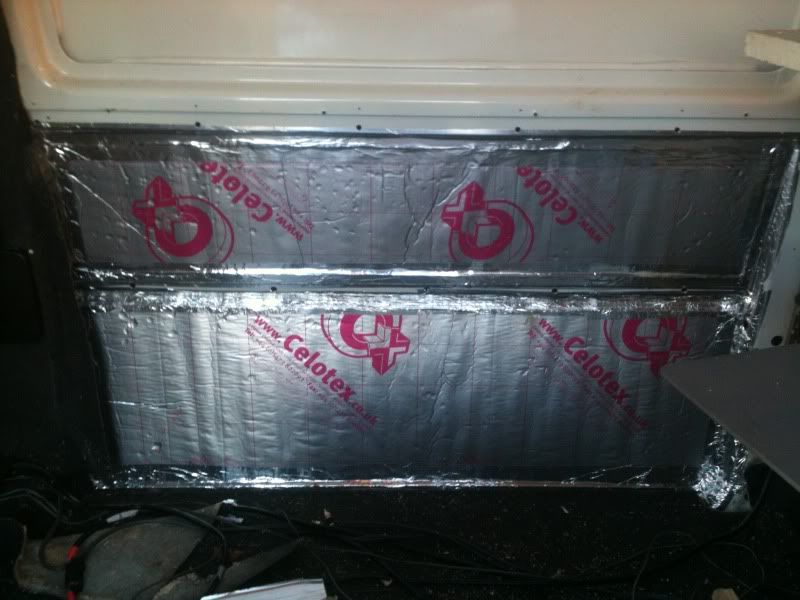 Floor was next. Again I wasnt planning on ripping it up, but I thought I may aswell as it would make running all the electrics much easier so this is where we are now.
Just laying all the wires. Unfortuneatly funds have dried up untill pay day at the end of the month so will have to wait to finish the rest of the wiring before I can put the flooring bcak down.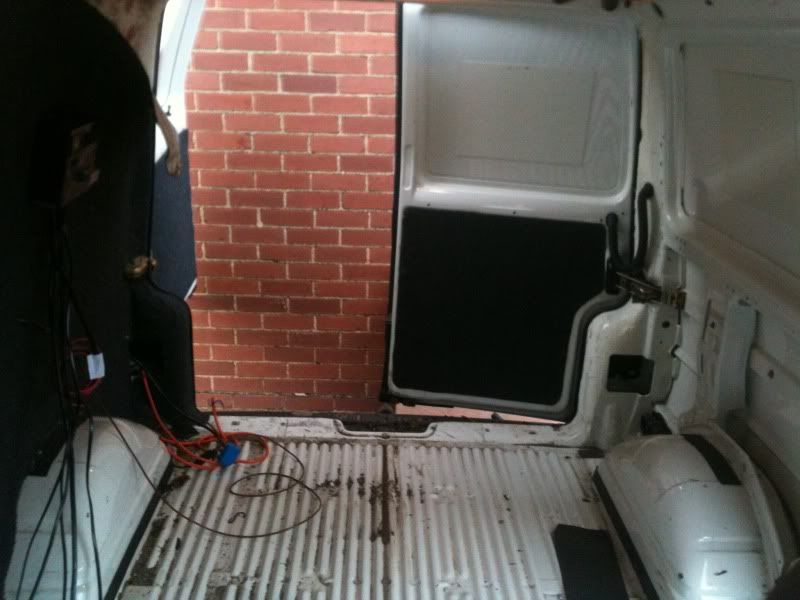 There are still a couple of jobs I can still do though. So enough to keep me busy.
As I said its been a bit of a backwards build so far, which we werent expecting, but I like things done right so it seemed to be the only way.
Will update in the next few weeks once the next stage is complete.