Discussion Starter
•
#1
•
Hi All,
I wonder if anyone could help me identify the model of these wheels that came fitted to my T4?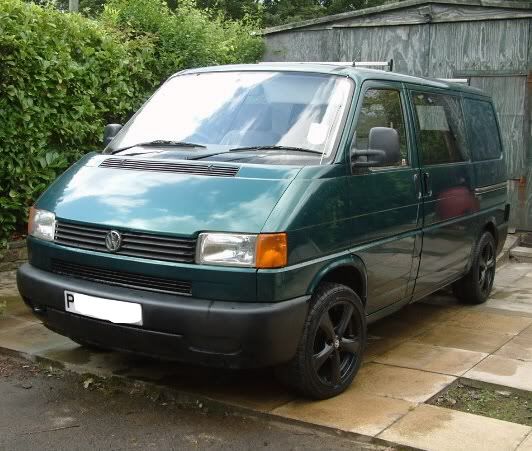 Looking on the back they are stamped 'OZ', which I recognise as the make, and the size is 8Jx17 ET35. They are 5x112 PCD as they fit the T4. The tyres fitted are 235/45/17's and the wheels are stamped 'MAX 705KG' which must be the load. Does that mean they are safe for a T4, or should they really be fitted to a Golf or something?
Here's a close up now they are removed. I thought they were 'Polaris', but they aren't as nice as those now I've googled them.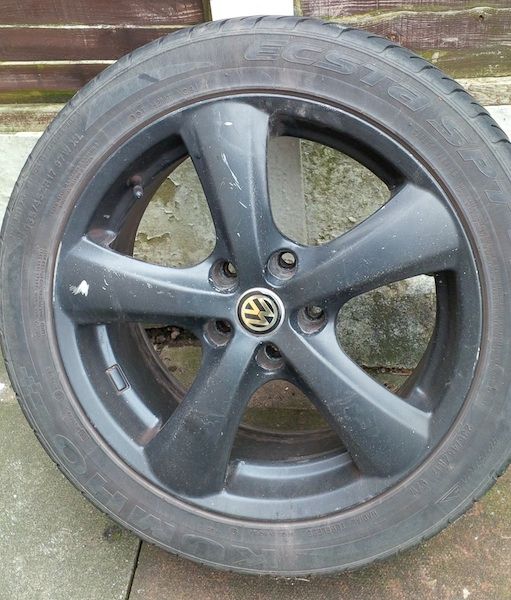 Lastly, any idea of value as a set of four second-hand, straight and useable but could do with a re-paint really? Not sure I'll get around to putting them back on as I have steels now. Tyres are all legal (and at least 94W load rating) but would need replacing relatively soon.
Any info much appreciated
Stu