Discussion Starter
·
#1
·
HERES AN IDIOT'S GUIDE TO FITTING ANGEL EYES HEADLIGHTS
Firstly- a shout out to Will at TidyTransporters for lights & great service & Andy (321) for thread below showing how to get the damn grill off!
http://www.vwt4forum.co.uk/showthread.php?t=29339
Unscrew the 5 self tapping screws shown (3 along top, 2 on bottom at either side)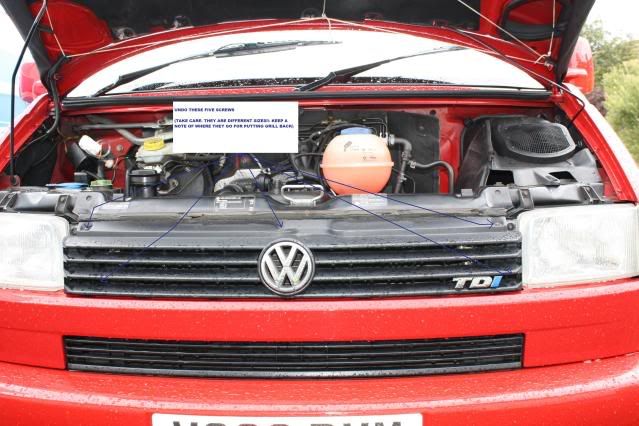 Make one of these from the thinnest bit of metal you gan get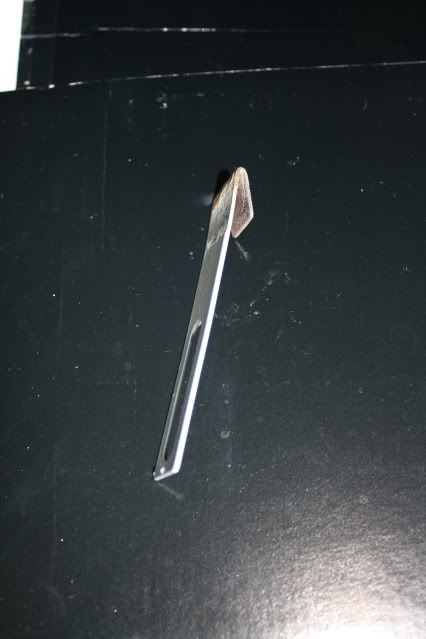 It needs to be thin as it has to slip in between this space. Now PULL (tie on grill or it will fall onto the ground I:I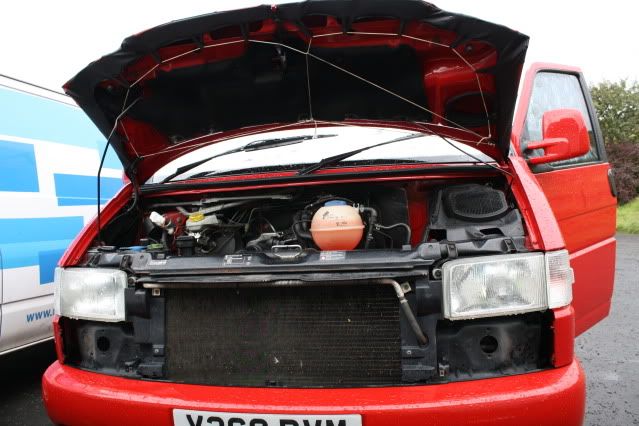 Undo the 4 x 8mm Hex screws on each headlamp unit (indicator unit attached to this)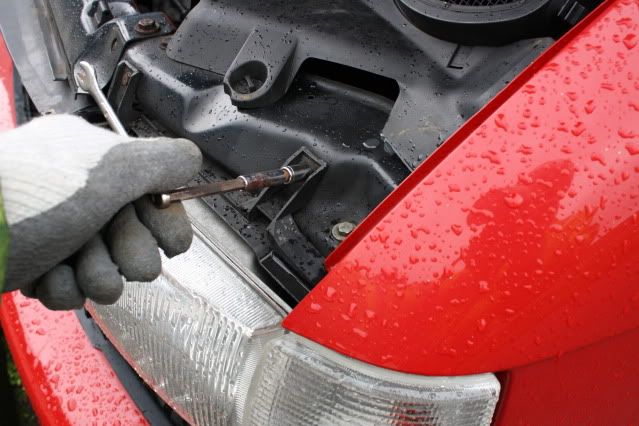 Remove headlamp unit, taking care to remove all the connectors
You'll need these two bulb holders from your old Headlamp Unit to fit in new Lights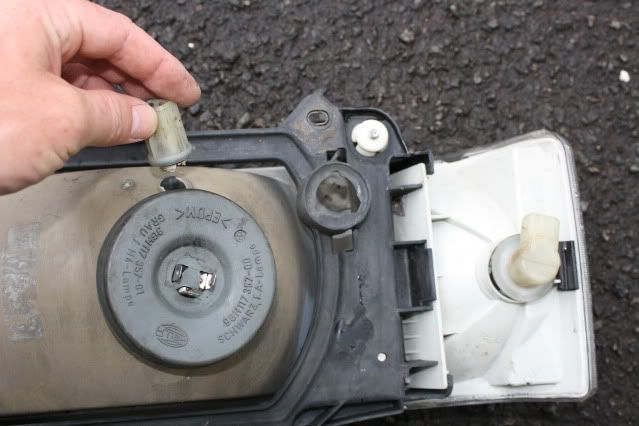 Attach Angel eyes bulb end connector into the bulb holders you just took off
(I took care to wrap all the connectors and seals etc in electrical tape and gave everything a covering of WD40 before bolting back up)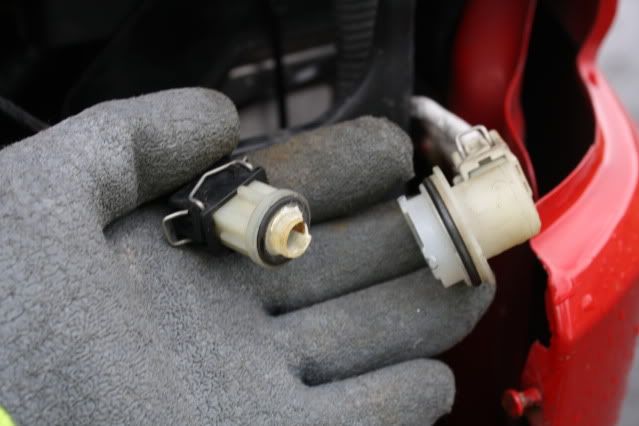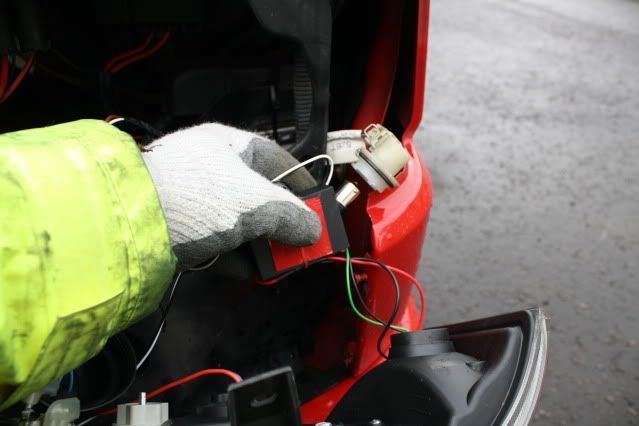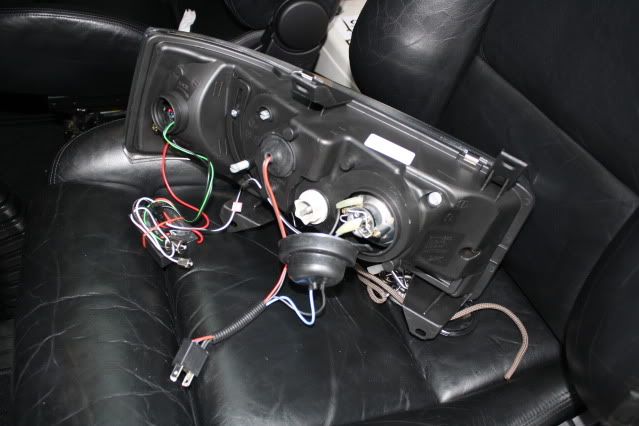 Make sure you try all your lights & indicators before fixing :gl
Then do everything back up in reverse and...........Finished Article- Lookin Good, no?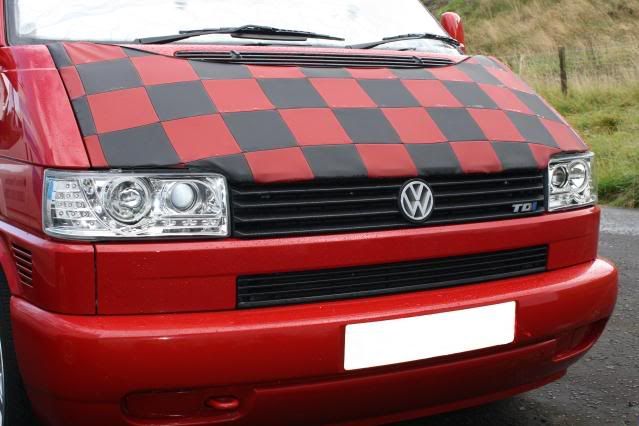 The Angel Eyes dont quite line up as nicely as OEM Headlight Units but with a bit of tinkering you'll get close.
REMEMBER- YOU WILL HAVE TO RE-ADJUST YOUR HEADLIGHTS.
I did mine against the garage door- i marked the centre of the beam with a felt tip before removeing the existing lights, and kept the van in the same spot when adjusting for new lamps.