Discussion Starter
·
#1
·
Hi everyone, although I have pretty much finished the build now, ive been asked how I did it a few times now. I will post it up as i get time.So here goes.
Summer 2011
one mot failed 1998 caddy bought for £120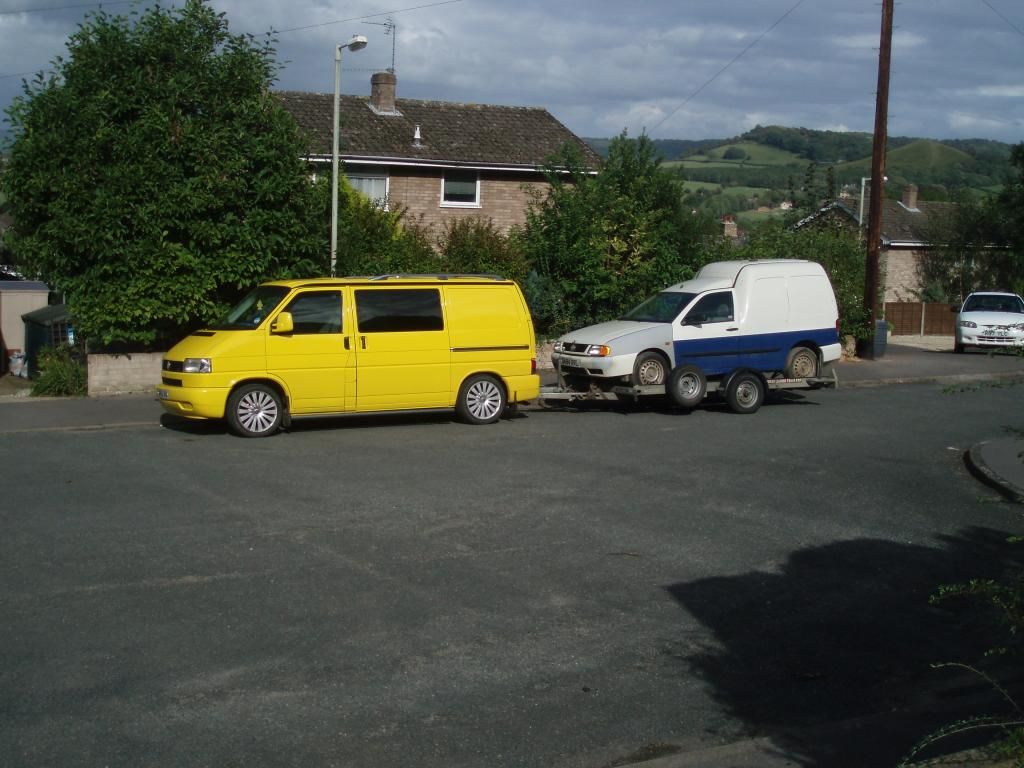 over the next few months slowly striped down , selling many of parts on flea bay as I went. Sold engine and gear box for £200T: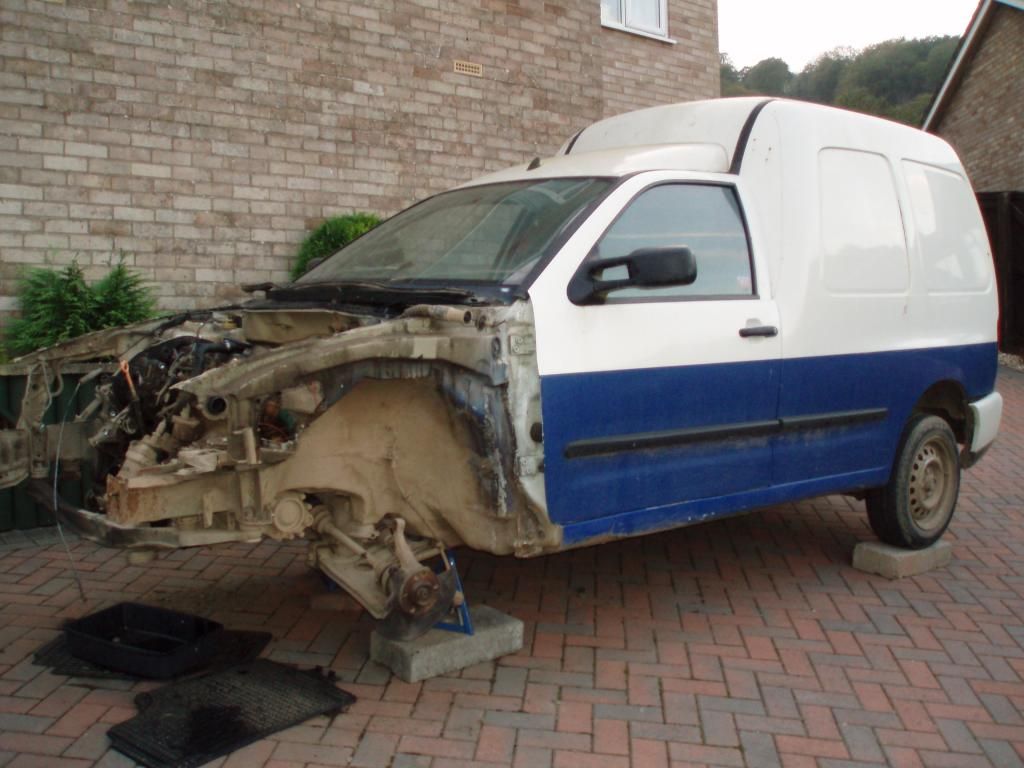 back axle removed and fliped dropping it by over 100mm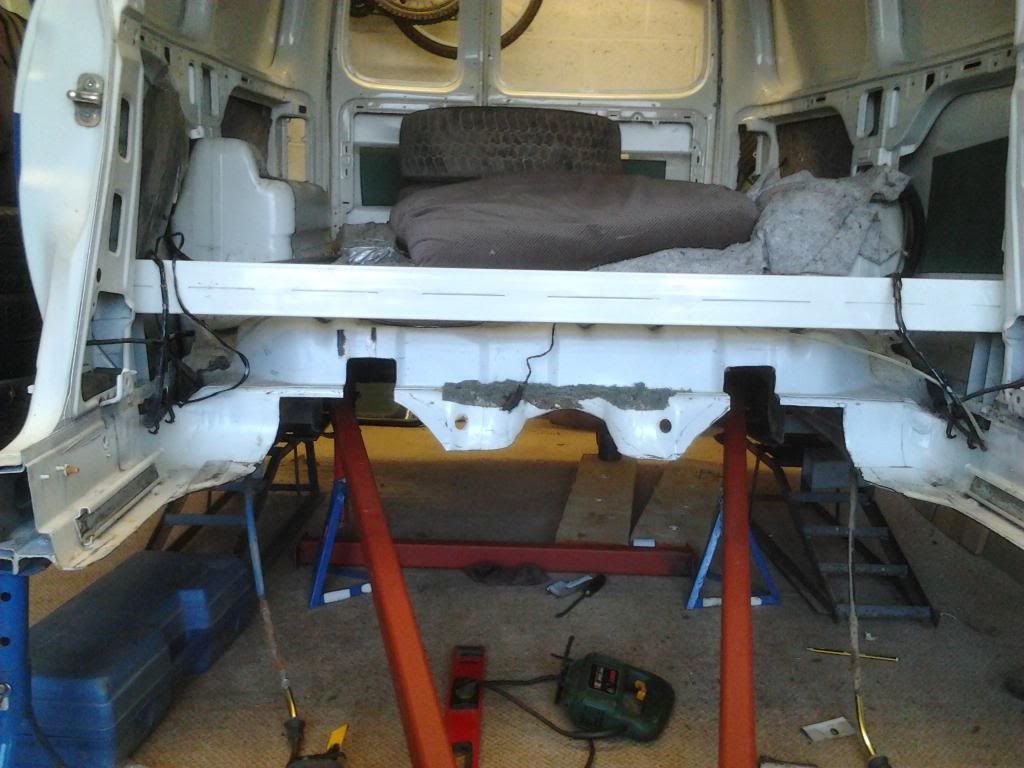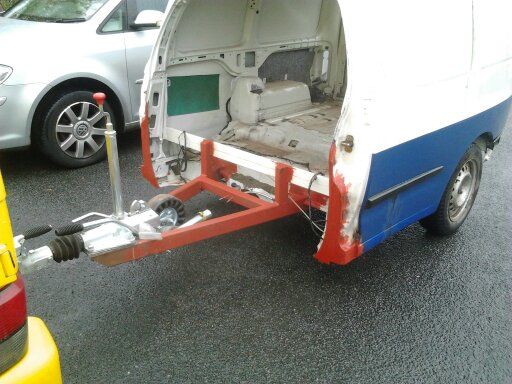 made up a frame using box tubing this was mainly done by lining trailer up with van. Making sure that ride height and angle are correct also making sure the draw bar length is long enough too so on a tight turn it's not going to hit the side of the van . many thanks go to Battlebus for his build thread for the fixing points etc.
Used a brand new hitch as i couldn't find a good enough second hand one (how much
)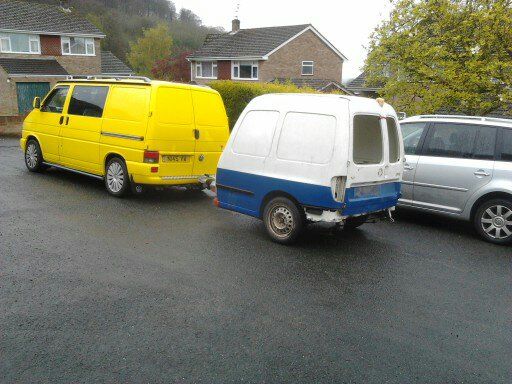 should also point out I fitted new dampers, brake shoes,wheel bearings,hand brake cables(These are going to used for the over run brake system)
Took it for a quick tow round the block to make sure it towed ok (made sure no one was lookingI: towed great