Here are a few pics of the bed extension board legs i will be offering.
They are designed to work so that with a board on top it negates the need for a staggered cut line to the front edge of the board. Also it will have a 4 inch mattress depth.
Final costings are to be announced but this thread is really to judge whether there is interest in the product, costs are tight as the fixing hardware are genuine VW items and eat a huge part of the production cost.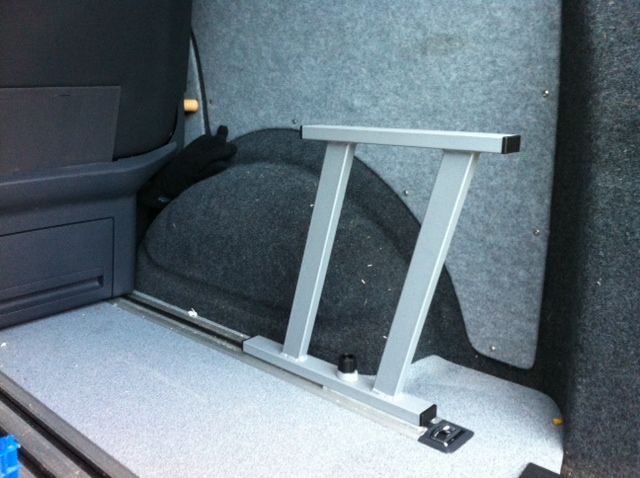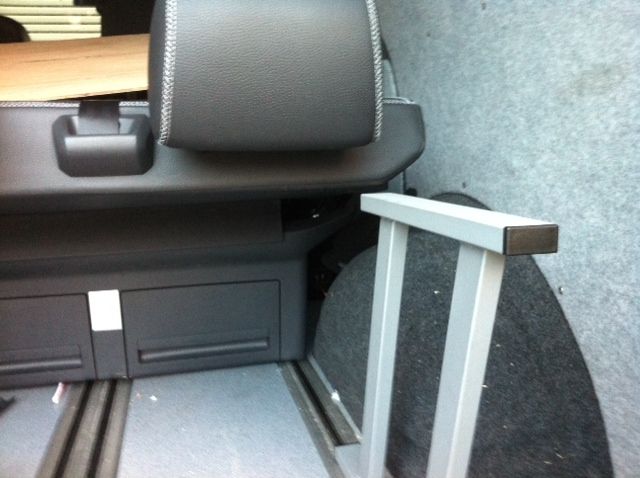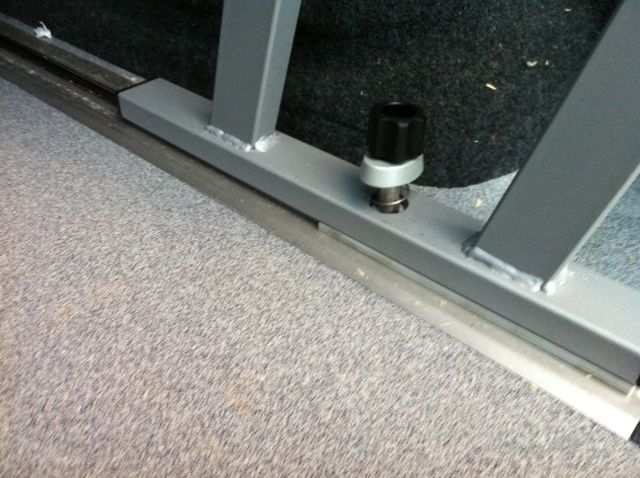 Operation is simple push cam into rail turn oval plate 90 degrees and tighten black screw head.
There will be two grey plastic guides on the full production model.