Discussion Starter
•
#1
•
I recently purchased this Silver T5 for the princely sum of £2700 - making it the cheapest running T5 on the internet with an MOT - here are the stats...
Late 2005 T26
1.9 TDI 84bhp
203,500 miles on the clock
2 owners from new
No service history
Non electric pack model
Had a reconditioned gearbox, clutch and dual mass flywheel
BAD BITS:
Rusty bonnet, and misaligned front end - looks like a dodgy repair job at some point
Several huge cracks in the windscreen
Central locking not working and passengers door dead locked shut
Big dent/scrape in rear quarter panel
Passenger door has a ding in it where the previous owner tried to unlock it with brut force!
Leaking oil - previous owner said he spilt some when filling it up.... unlikely unless he spilt a whole bottle of used oil down there LOL:
Obviously the previous owner didn't write about any of these issues in the add, but for the price it was to be expected and after a 4 hour train ride to Peterborough I felt obliged to purchase.... plus I could see there was still some good left in the old girl, you just had to look really hard!!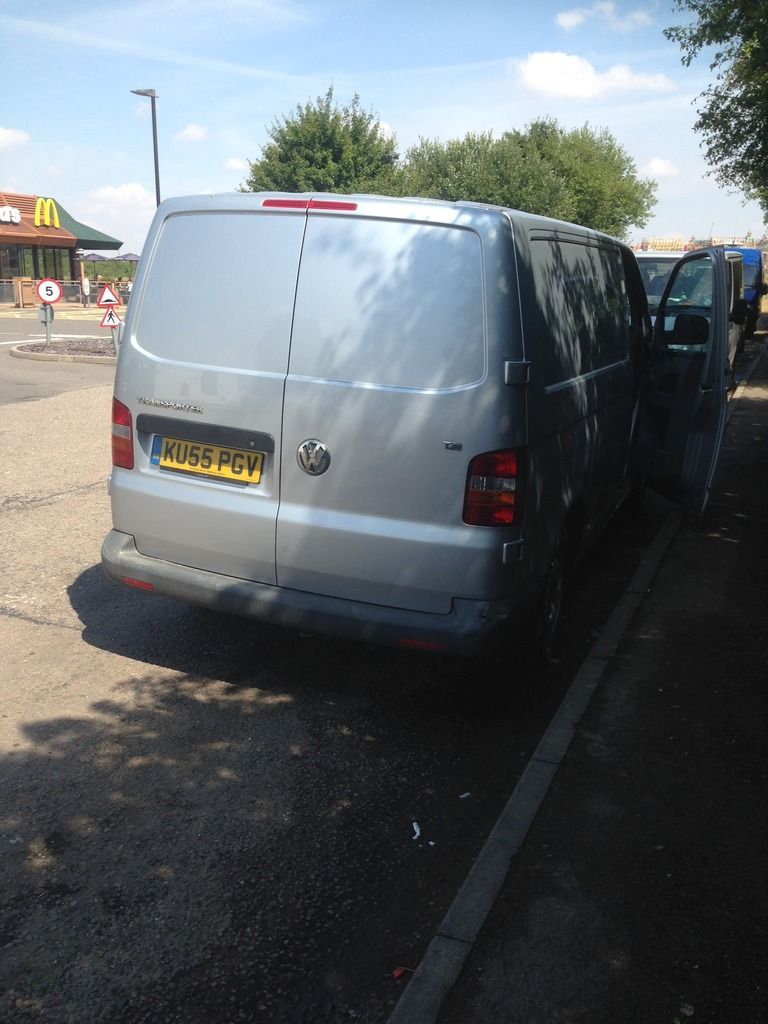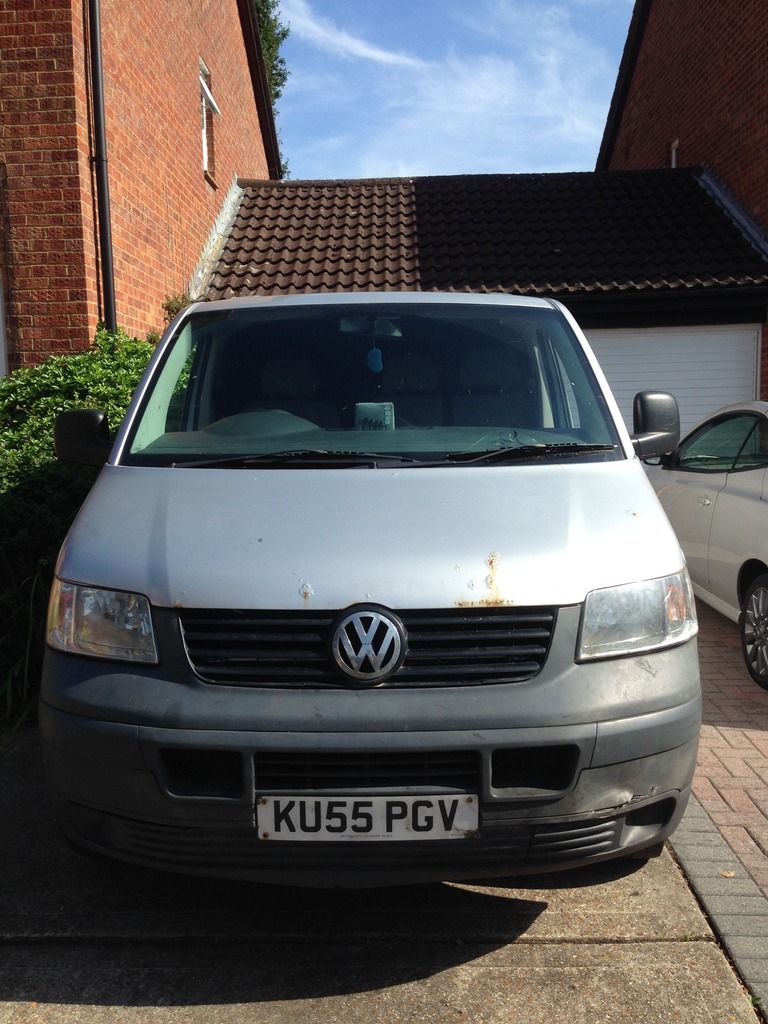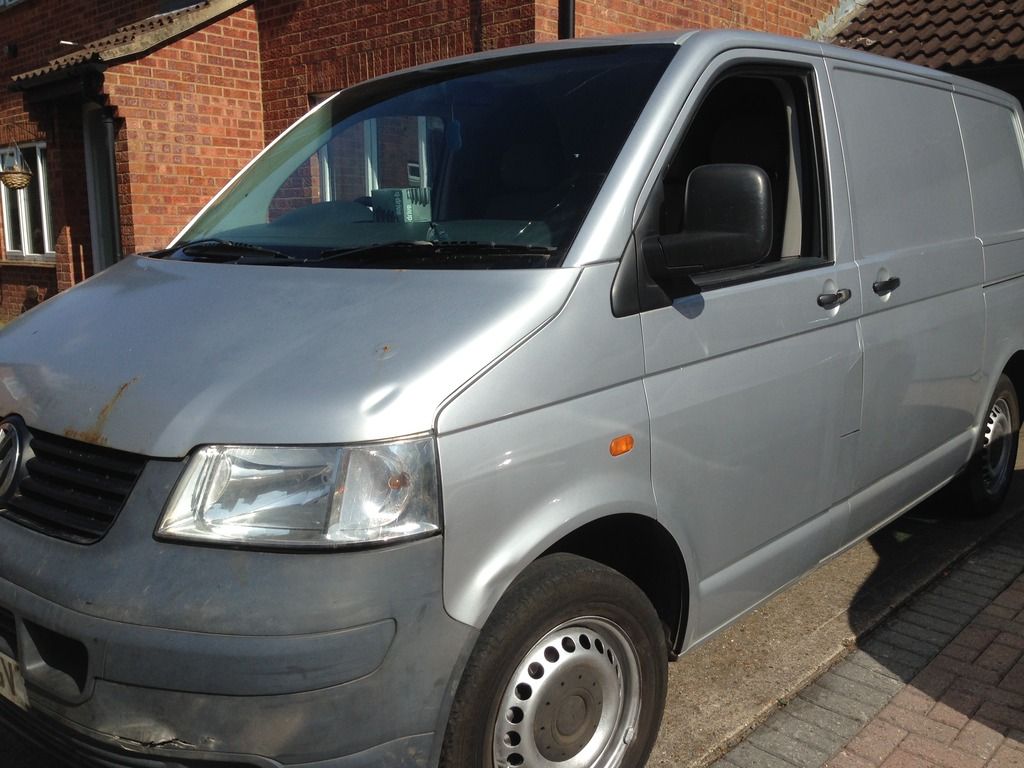 LET'S DO THIS!!!!