Discussion Starter
•
#1
•
Hi Guys well here we go,
Started Today, my conversion.
A little bit of history.
I had my Dads T4 for a while as I was selling it for him because of Boris and his LEZ(ies).
My Dad lives in London and myself up north, So I brought it up north to sell and got the use out of it whilst selling it.
I loved it so decided I had to get one.
Been into my VW's for quite a while and currently have a Mk1 Cabby. but its not the T4. so gona sell it now.
THE VAN.
I spent ages scouring the net for one at the right price and finally did.
A really nice bloke down near Cambridge was selling a 2000 plate that he was in the middle of converting, He also has a VR Turbo and to many projects and all that so something had to give, well it was the van. :ILU::ILU:
I spoke to Phil who owned the Van and we had so discussions and he explained that he acquired the van with a goosed engine and had started the conversion.
The new engine had bee removed and the mount holes drilled and tapped and he had replaced the engine to check fitment, I am sure loads of other work had been done too!!.
So where are we well today i removed the engine out fitted new Oil seal on the clutch side, removed the sump and oil pick up.
Then in the back of the van I removed the sump from the old engine, Apparently its head had cracked and I am not surprised cos when I took the sump the oil was like Tar not oil, the pickup was all clogged to so I dont think much oil was getting up top.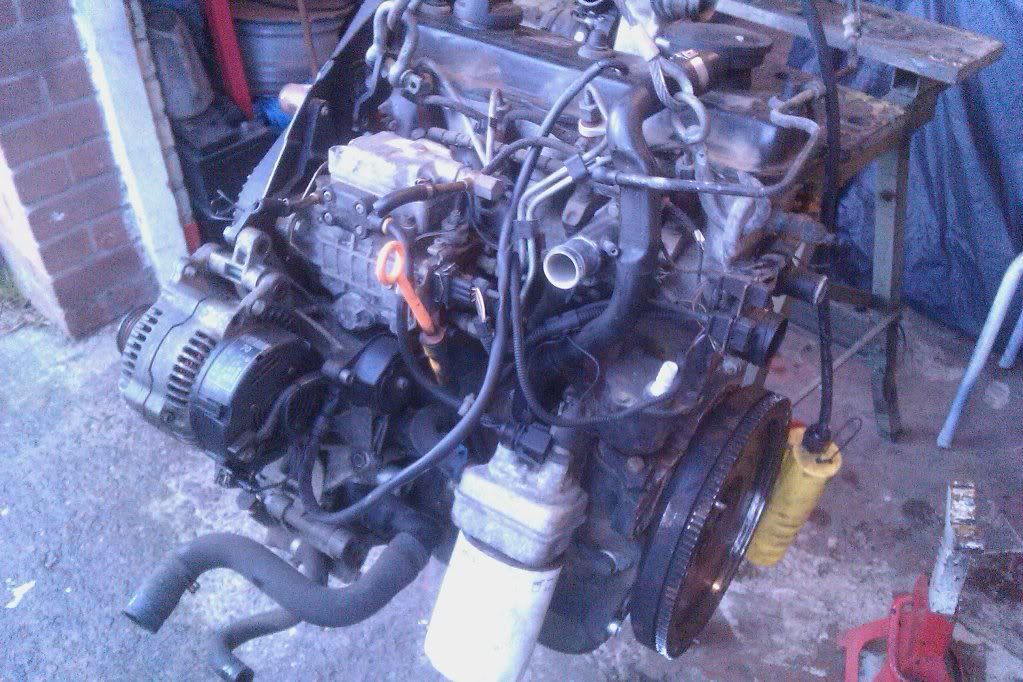 I also organised the back of the van so I knew where things were.
1st day on the job took a bit of "getting going" but pleased with the few hours work.
Tomorrow
Drill dipstick, fit ABU sump and pickup.
Fit flywheel.
Fit timing side crank seal and new belt kit.
And maybe get the engine back in place.
T: