Discussion Starter
•
#1
•
I've posted a few questions regarding oil pressure on my 1.9 Non turbo H reg (1991) T4. We completed a simple budget camper conversion and all was well. There was hardly any power uphill and quite a bit of black smoke when under stress. Occasionally there was a beep beep beep but oil levels etc were fine and under the rocker cover was saturated(hmm). Then on one fateful Sunday the beep became continuous up a long incline, I had my 2 year old in the van and nowhere to pull over. Then the engine made a rather loud metallic sound. I pulled onto the grass verge and waited for recovery. Green Flag man said it sounded like a valve. RAC man said sounds broken but I'll buy it off you! (Needed 2 recoveries to get it back to Swansea, mine and my G-friends)
On inspection it was apparent that a valve had dropped and one tappet had been smashed to smithereens and tangled up in the cam.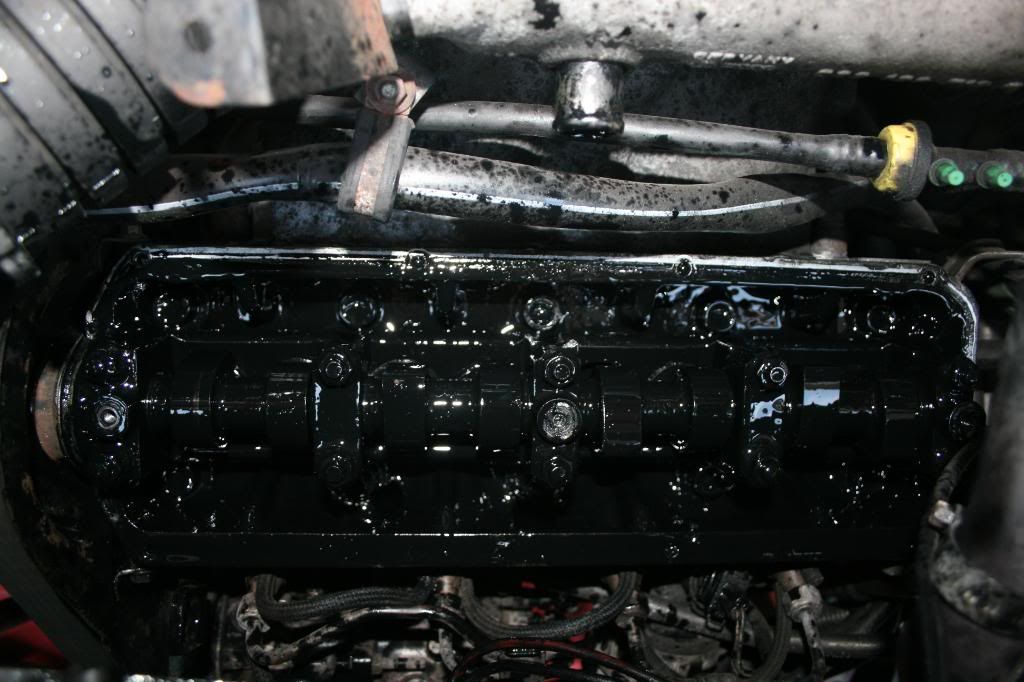 You need to look below the 5th Cam lobe to see a hole where a tappet should be. The cam lobe had big chips out of it and it was also noticeable that no two cam profiles were the same, with huge flat spots on some. Obviously this was not helping the power uphill!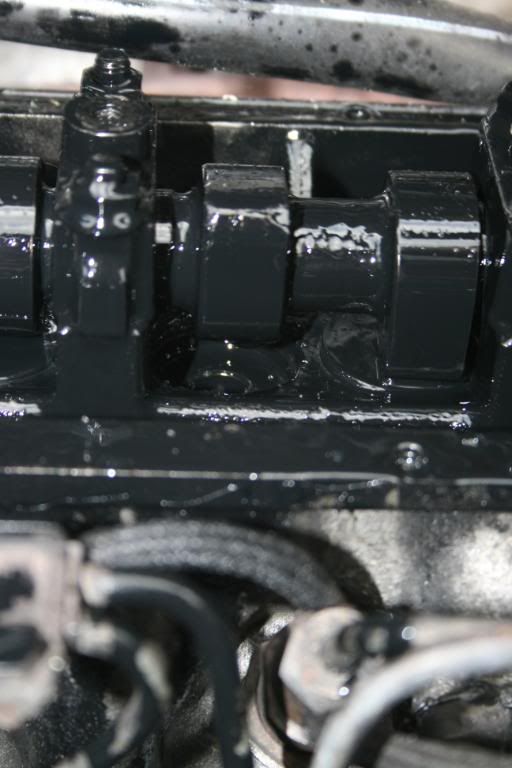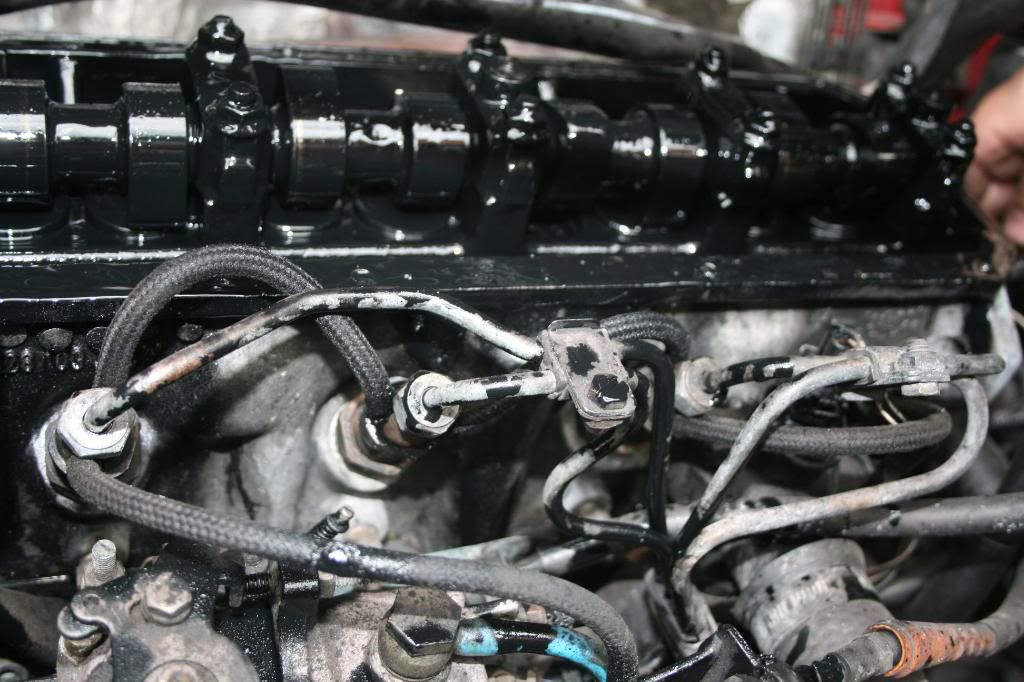 So it was time to take the head off and have a closer look.
Take the the front grill/radiator etc away for ease of access. Drain water and the oil. I say oil but mine was like mud. The clues were starting to appear.