Discussion Starter
•
#1
•
After lurking in the T4 forums for some time I've picked up my first ever van earlier this week - a blue 800 special. Woot! A:
The London LEZ was reason for the guy selling it. After making the journey in by train and tube to view, it became clear that there were a few dings that weren't visible from the photos or description in the advert, particularly one medium ding across the sliding door, rear panel
All the close up pics are mine, the distance ones are from the sellers ad.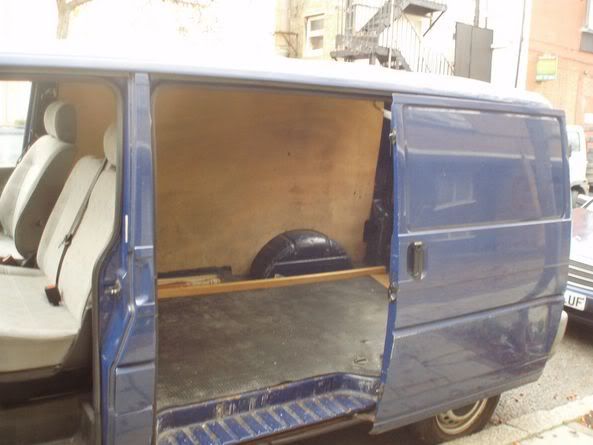 above sliding door ding (worst of all the dings)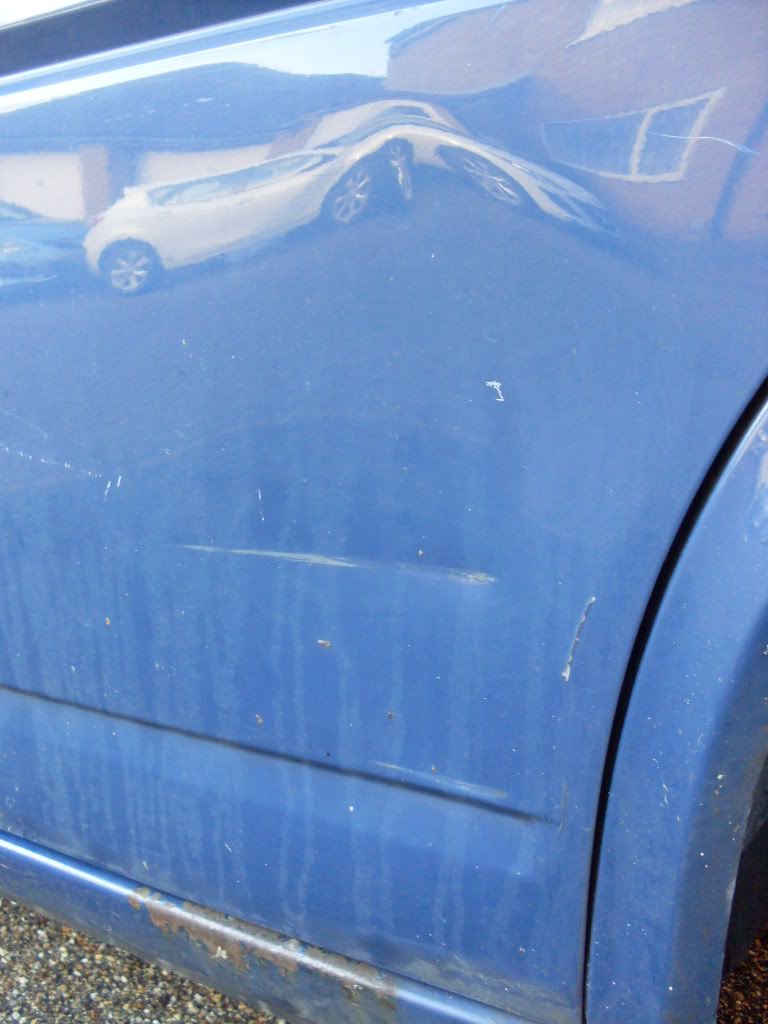 above front driver door ding. Difficult to see from pic but actually quite a dent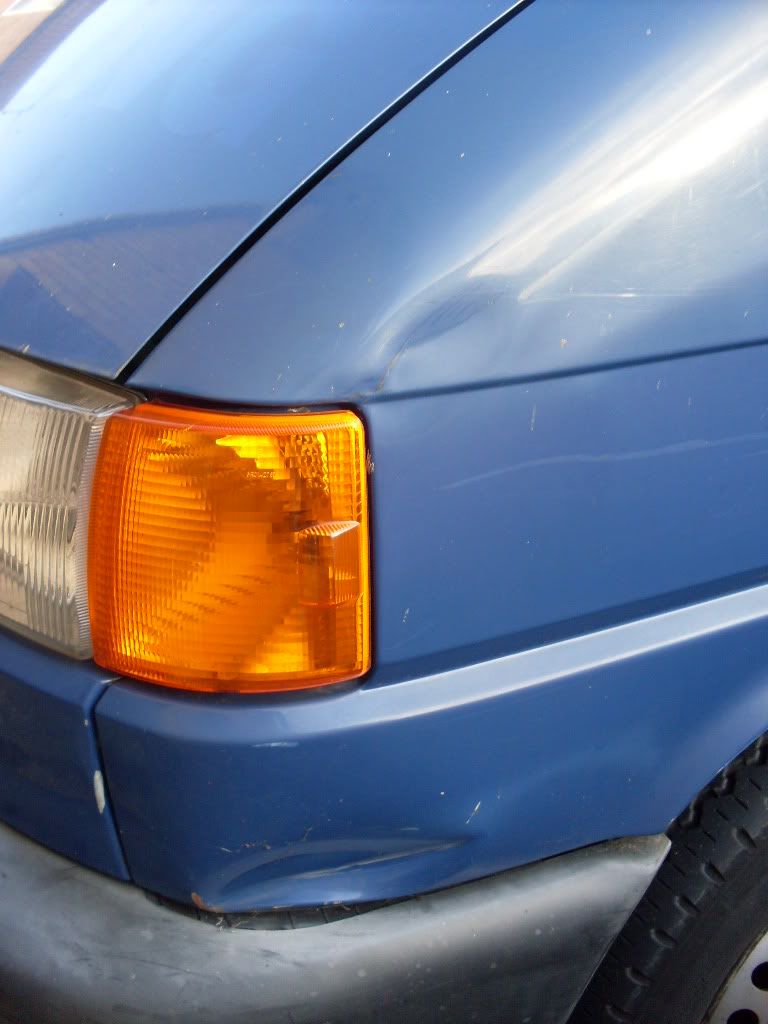 above: boosh! and another lol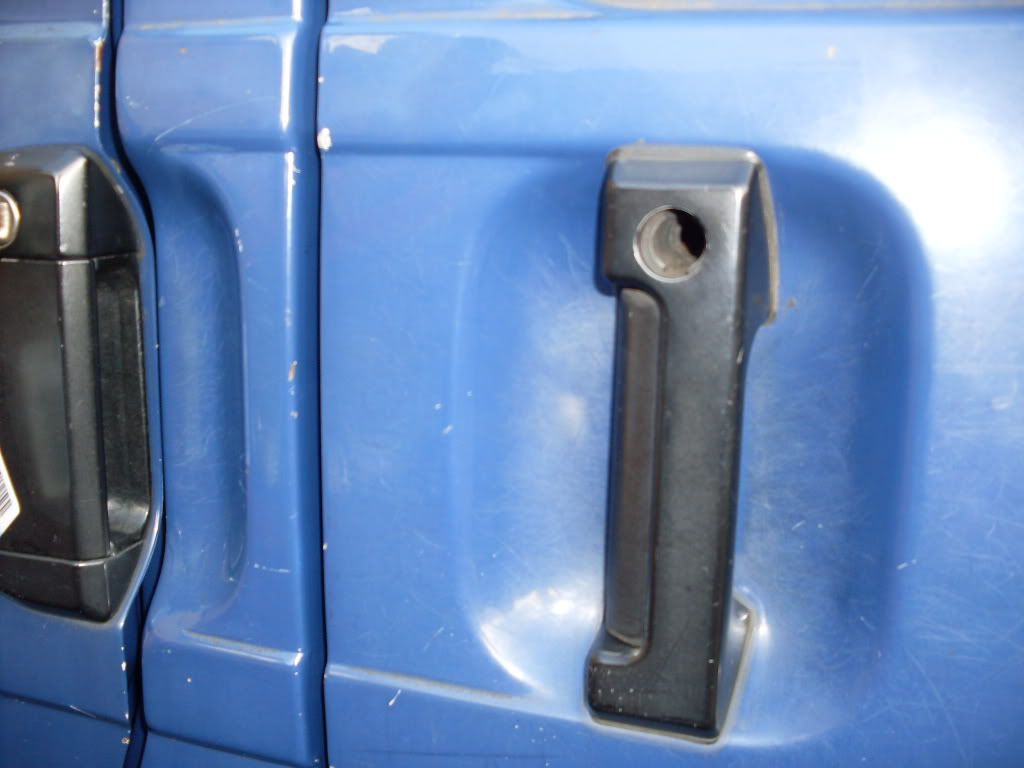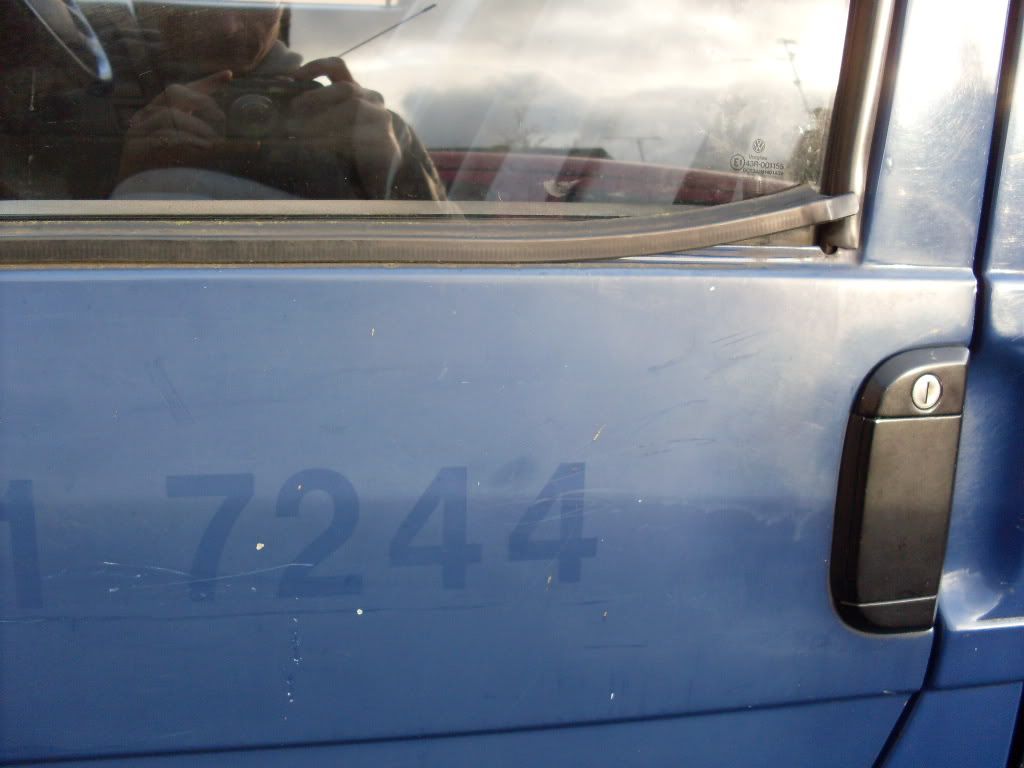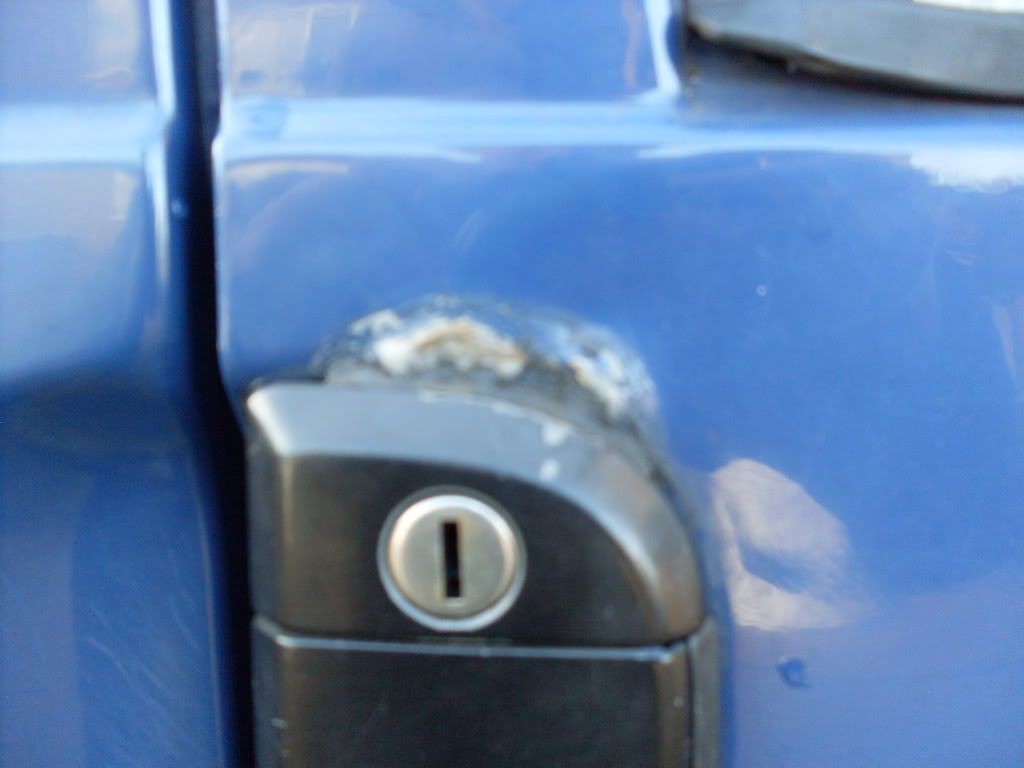 above driver door looks like diy repair?
above barn door weird scratch and shows the extent of the sticker fade, similar all round the van
On the plus side, its never been used for any heavy work. The seller was a newsagent who only used it in the local area hence hadn't managed to put any miles on it (only done 78K miles and runs really sweet :ILU: ). A deal was struck as the guy wanted rid.
The other owner before that was a cleaning company. My basic detective skills were telling me that he was telling the truth
. The faded signage is going to project task 1 of what hopefully won't take over my life to turn it into a basic camper. After doing a lot of reading on the forums here and on some of the forums on car detailing, I've purchased a machine polisher (Amazon 35quid), some 3M wool and polishing pads and some Farcela G3 and G10 cutting and polishing gunk. Hopefully this get rid of the sticker fade on the bodywork without me wrecking the paintwork I: I'm just waiting for the Farcela stuff to get delivered next week before starting on the bonnet. there's loads of good vids on youtube on how to do this along with advice on practising on an old panel first. I'm just going to man up and dive in - doh! I'll post the results....
After doing some reading up on how to do oil and oil filter change and pricing this up, I took the cowards way out and popped into the local kwik-fit. I was going in with my eyes open having read some of the horror stories on the forum about them cocking it up. They did get there in the end though after AN HOUR AND A HALF AND FOUR MECHANICS lol. I was stood there the whole time watching. It started off with one mechanic and it took him 5 minutes, no exaggeration, to work out how to get the bonnet open. If there had been a button to teleport me and the van out of the garage right then, I would have gone for it. They spent the majority of the time trying to get the engine plate on and off, interspersed with monkey head scratching and discussions. I'm no mechanic so the taking will stop there, but I did fear the worst. I asked them before they started and after they finished what oil they were putting in, to increase the chances I got 10/40. I guess they don't get many T4s in
I plan to keep it pretty unmodded on the outside, except for some side windows, maybe get the barn door window tinted to match.
The good:
- Low mileage
- Can't find any rust, except where dinged
- Drives great (seems to start quicker and drive a bit quieter since new oil in)
- fully plylined to a good standard
- interior is ok for the age
The bad
- gas struts (I assume it's just these that need replacing and there's no latch mechanism to keep it open?) on the barn door are hosed. The door feels pretty heavy to lift and won't stay open
- the side door barrel lock is missing. The seller said someone had tried to drill into it to nick the van. Not sure if I need just a new barrel or a whole new handle mechanism after reading the forums on lock tumbling...
- the radio doesn't work. OK I know it's no biggie
The ugly
- Dings! Was this guy a stock car racer or something lol? I'm off to a few body repair places to see if I can at least get the big one sorted out at a reasonable cost. I don't really want to spend more than a few hundred trying to straighten out but fear I will struggle with budget here. Any thoughts or experiences?
Thanks for reading and sharing my enthusiasm for the van. The same can't be said of the g/f but thats another story LOL: