Discussion Starter
·
#1
·
Fitted some rear parking sensors today, took a few pics as i went along, wasnt too much trouble, awkward bit was the bumper really.
Started off by unpacking all the box and testing the system. All was fine and working dandy
I tested the positive feed, connecting the red wire from the control box to the blue/black wire in the rear light cluster, which is the positive for the reversing light. All was well so hard wired by piggybacking to this wire, and connecting the earth to the nearest location on the bodywork.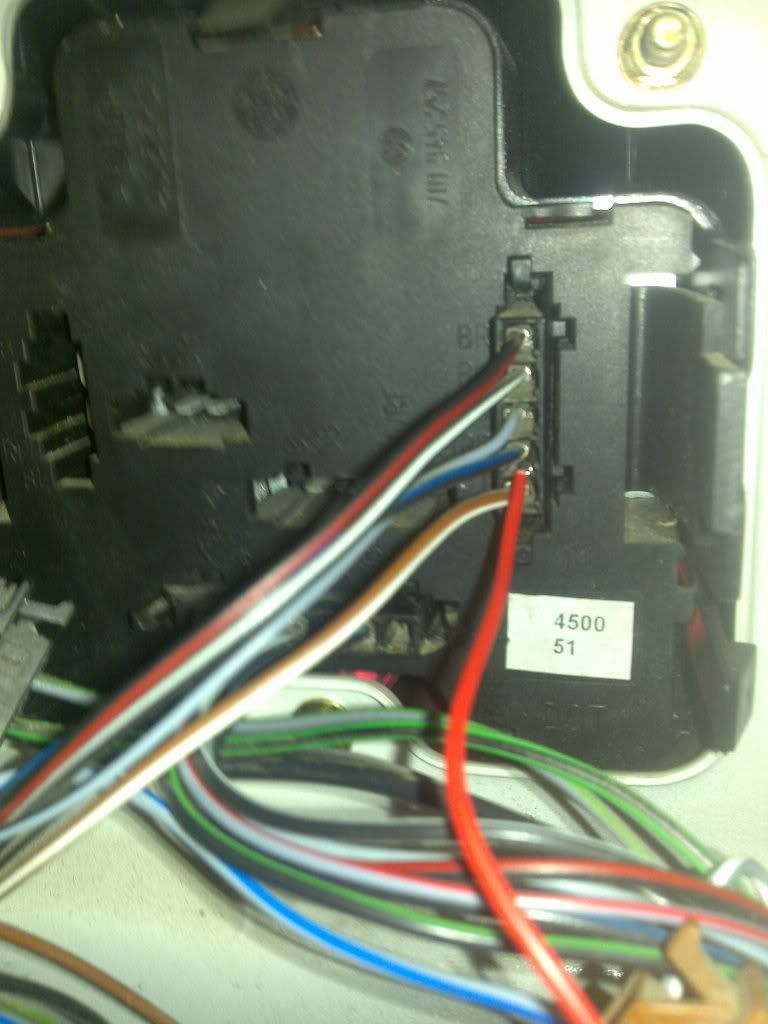 Then i temporary sited the digital display on the right hand side just in front of the speaker grill. I was happy with this position because the lead doesnt show too much.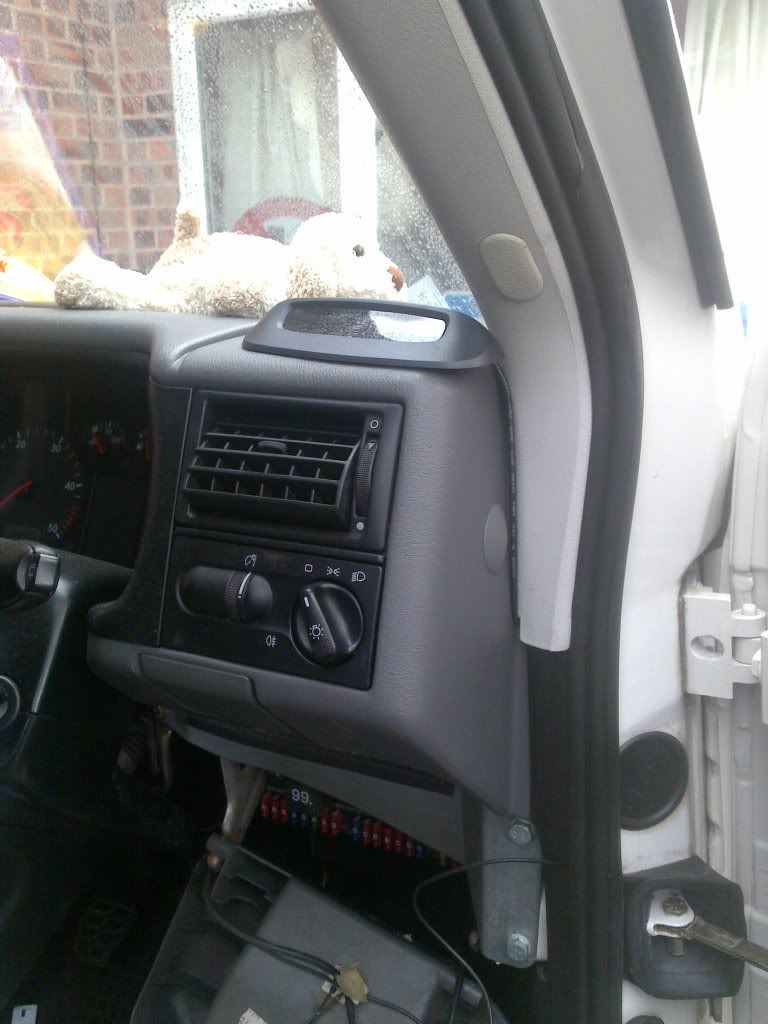 Then it was time to thread the cable through to the back. This was ok just unclipping the trim to feed the cable through to the bulkhead, then unscrewing the plugs to feed it though the ceiling. Some of the plugs didnt screw out so had to prize out with a knife. But they all came out
Then all that was left was to feed the cable down to the rear light cluster, whilst feeding the cable down, put your hand up through the hole and pull through...job done.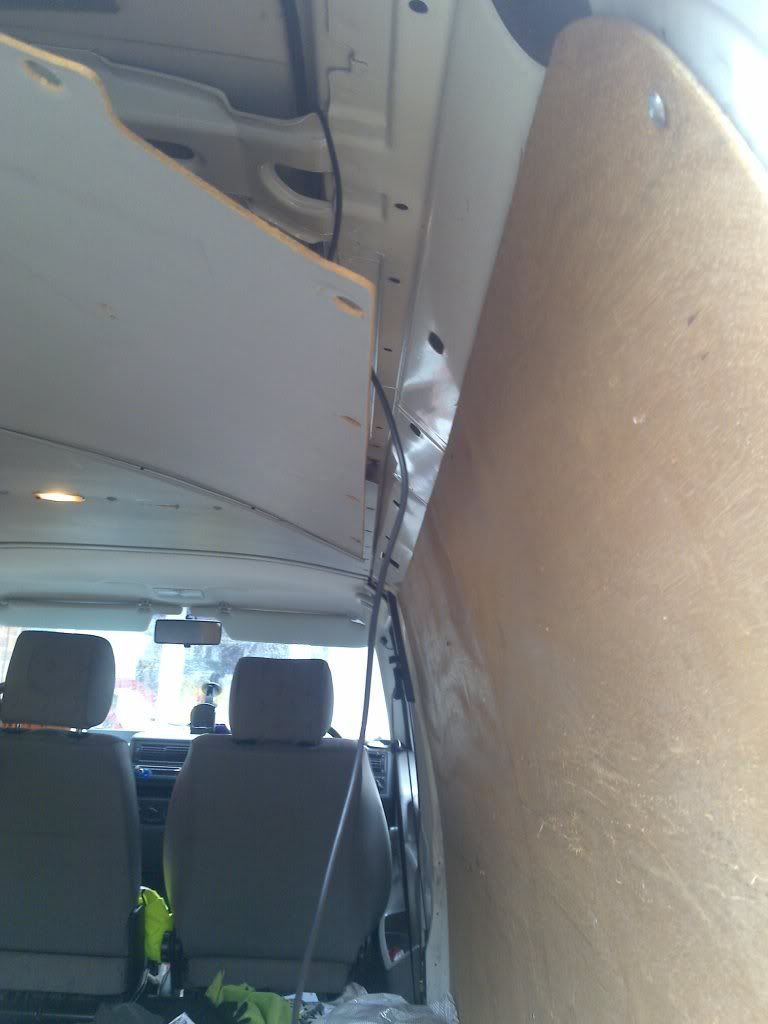 At this point i drilled out the bumper to receive the parking sensors, i measured out according to the instructions and drilled out using the holecutter provided. Sorry guys no pics of this
Next it was bumper time, unscrewed all the torx bolts underneath there are 8 in total including the ones on the wheel arch. which leaves 2 bolts either side of the locking mechanism. Now these are much harder to access but all they need was a little bending outwards with and open ended spanner, unscrewed and they came out a treat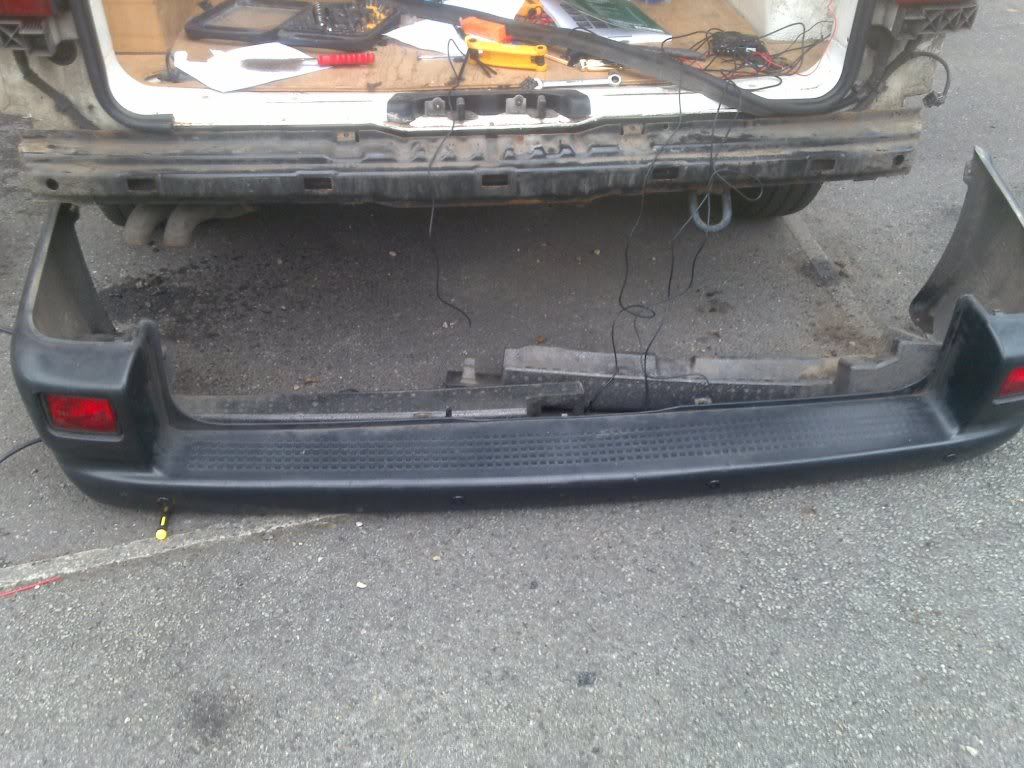 Now the next part was a fiddly bit, the polystyrene bumper inside the plastic bumper had to be cut out to receive the parking sensors, so a bit of work with a stanley blade did the trick.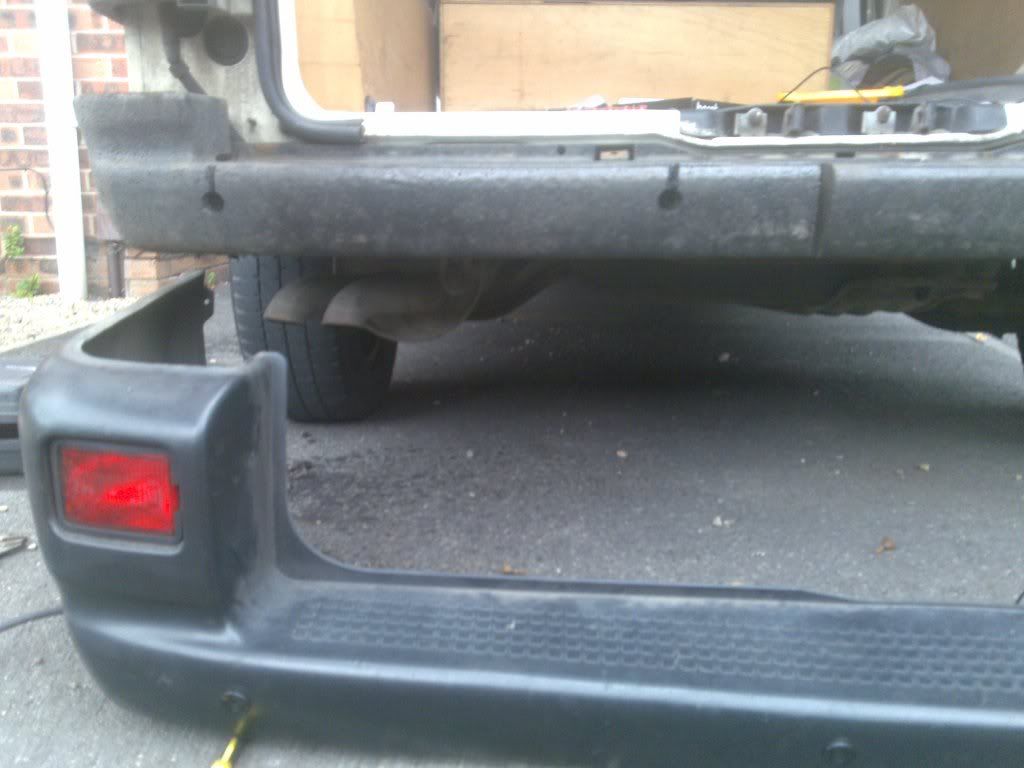 All that was left to do was feed the wires through the grommet for the light cluster and connect to each sensor. make sure no wires were showing, i was going to tape up with electrical tape at this point, but it was nowhere to be seen.....typical, so i'll do this another day
here is the finished article, works a treat :mrgreen: