Discussion Starter
•
#1
•
Hi,
Thought I'd show what I've been up to since buying my T4 last month.
Only cost about £85 in total. Bought the white plywood in the UK from a timber merchant, after having had a look through his off cut bin and nabbed several 8ft lengths of 143mm wide x 18mm birch faced play. Got that home here in France in the back of my old Rover. Using a chop saw I cut them into specified lengths and began assembling the framework.
The T4 will mostly be used as a daily runabout. I'm a carpenter by trade so need to get my tools to jobs as well as materials. So even after all these mods I can still get full sheet material in the back. When not used as a builder's van I intend going off camping. I normally use a tent, but I can forego that and glamp it using the one of the three folding campbeds stored under the flooring now. There's also a camp chair.
Anyway, do I need to say anymore than what the photos show? If so post any questions and I'll try to answer them. So, I'm well pleased with the end result. Bit Secret Squirrel I know, but I like that sort of thing.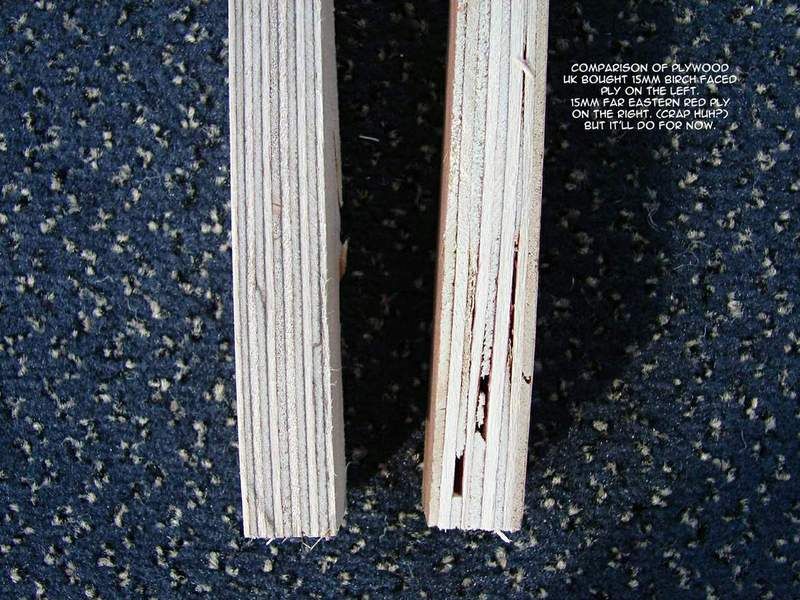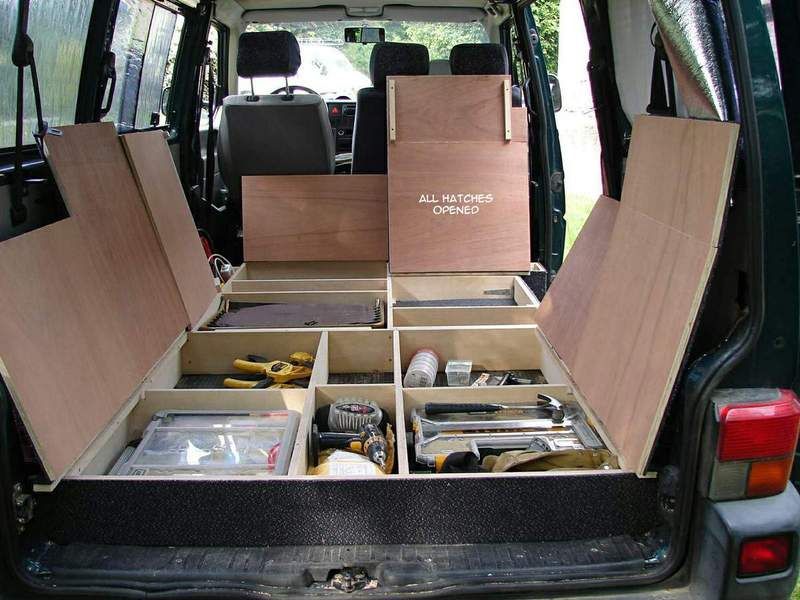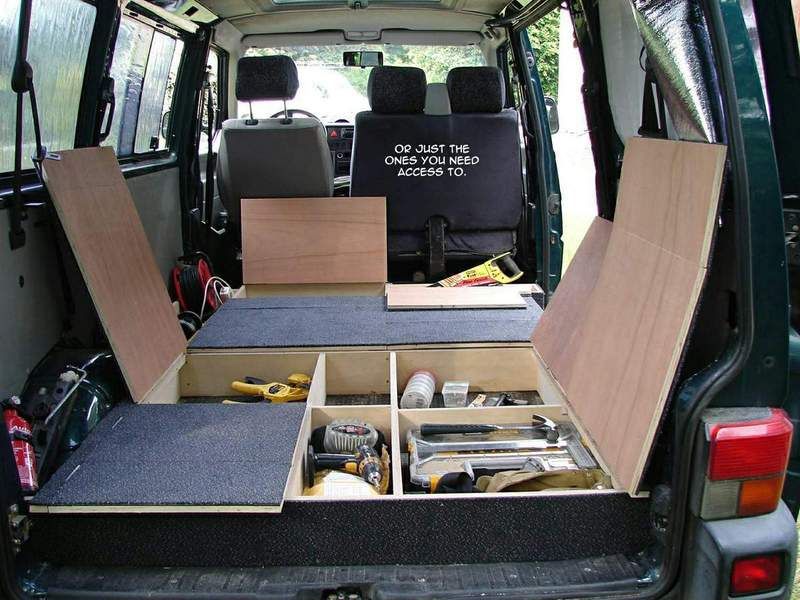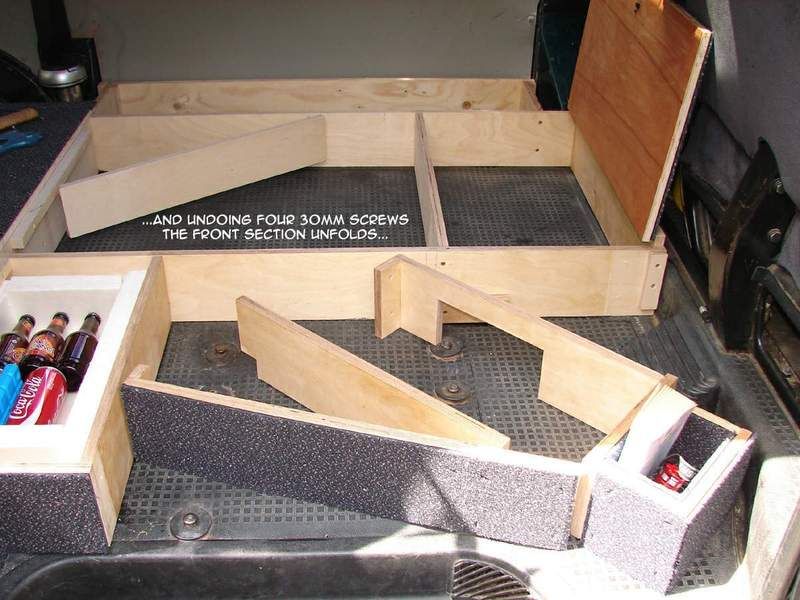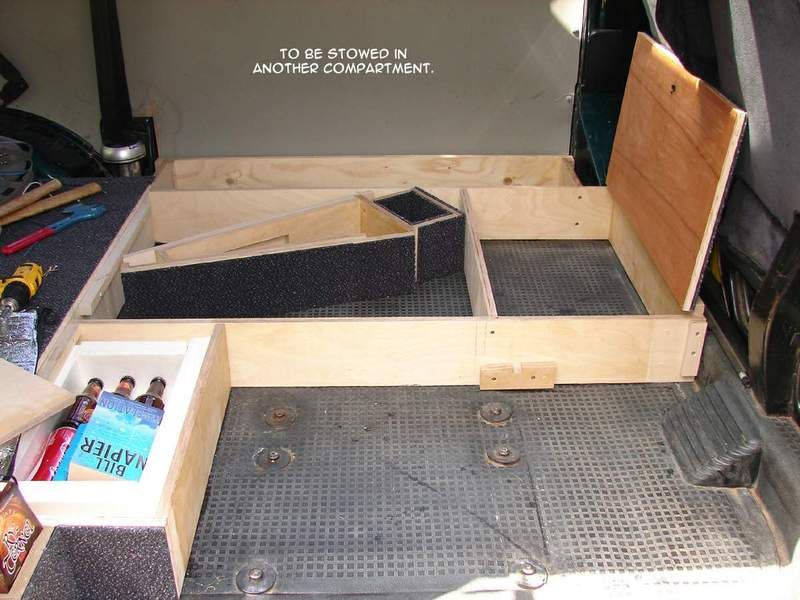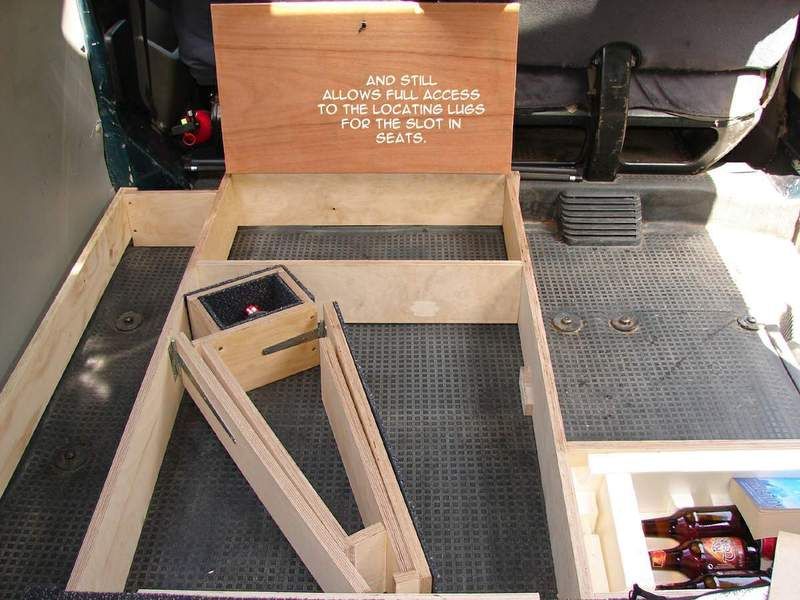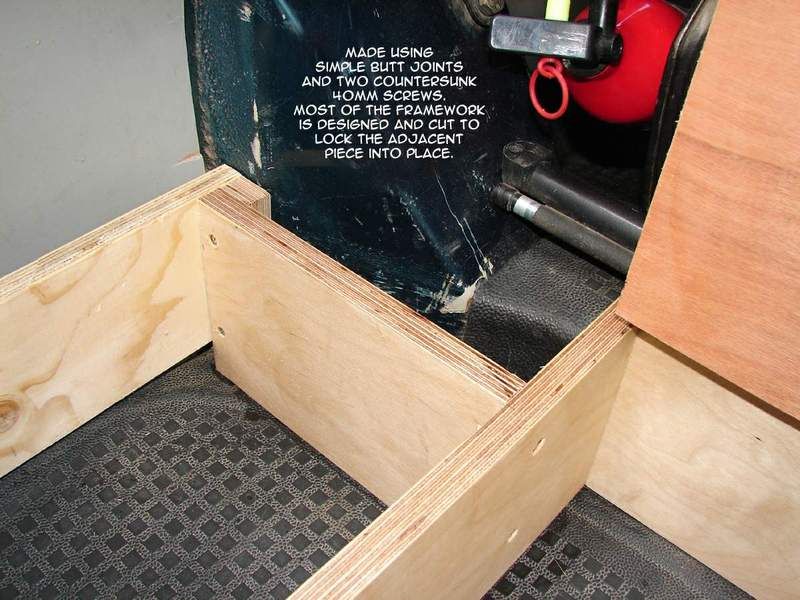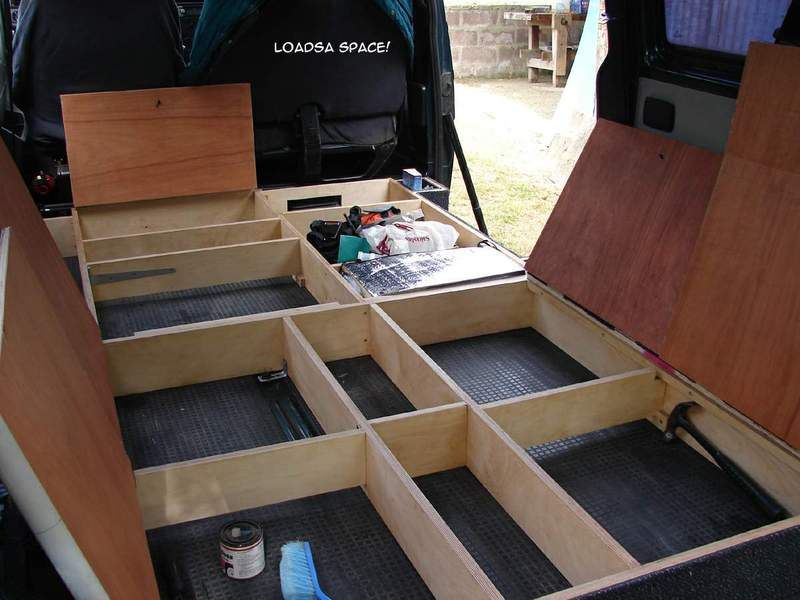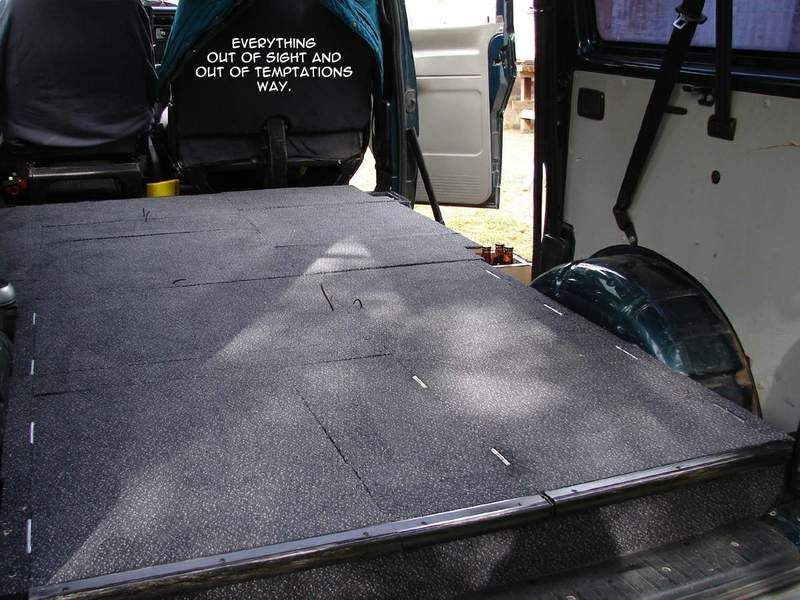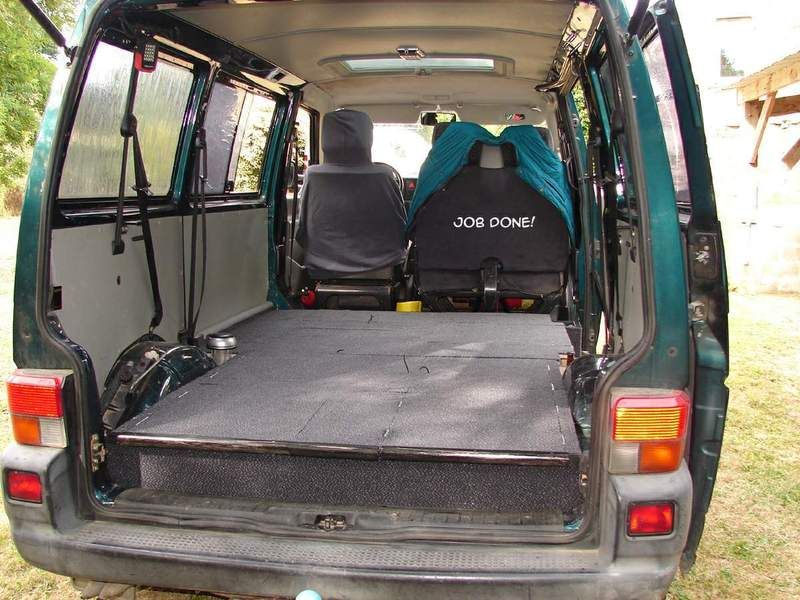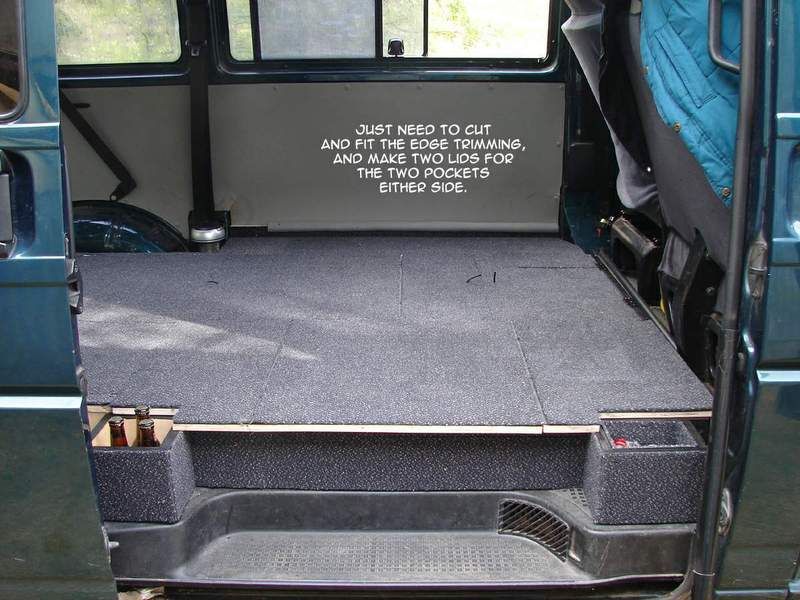 Next project is to do something with the wheel arches. Might box those in with small storage pockets either side. Anyway content with what I've done to it so far.
Hope it's been on interest.