Discussion Starter
•
#1
•
Finally done, wih lots of help (OK he did all the work) from Sootinstevey.
Firstly, remove the seat from the van. On pre-96 T4's you only need to undo the rear bolts, as the front of the bases are mushroom bolts, and the base slides off. Remove the seat from the base by undoing the four allen bolts. You will also need to remove the seat belt buckles (1 allen bolt and one other bolt). Put all this and the seats to sell/take to the tip.
To get the Scooby seats to fit tghe base, cut off the four raised bolt holes that the VW seat attaches too blow: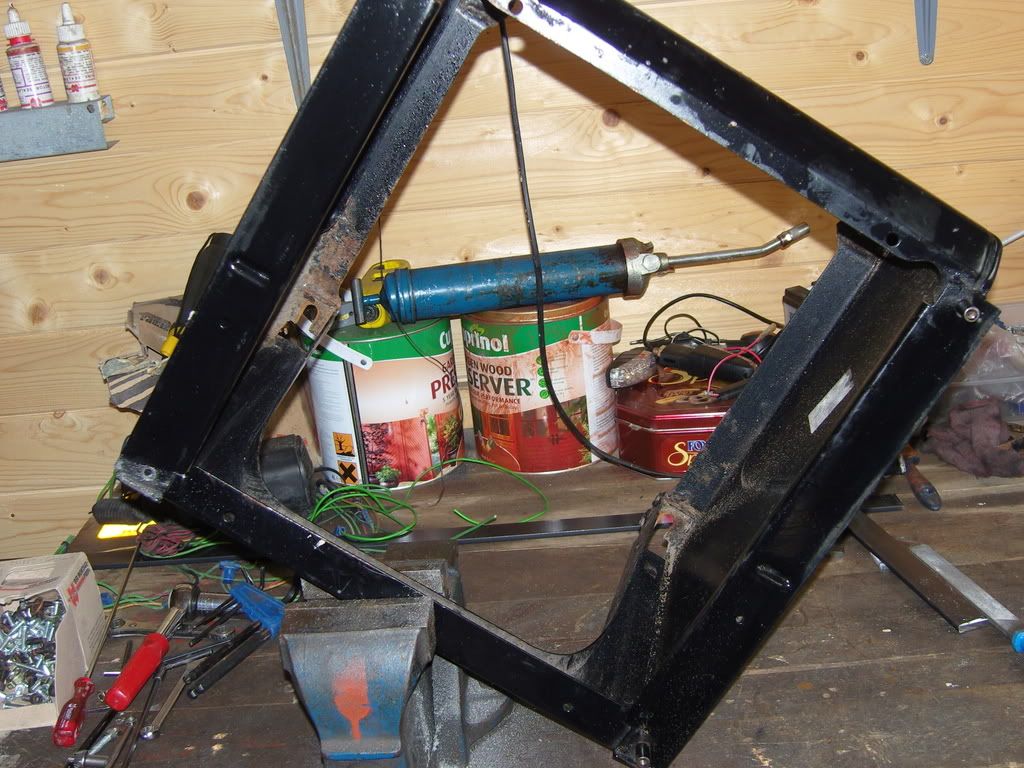 The Scooby seats have a few mounting lugs attached to the runners hat are both riveted and welded onit of overkilme thinks). These are drilled and angle grinded (ground?) off: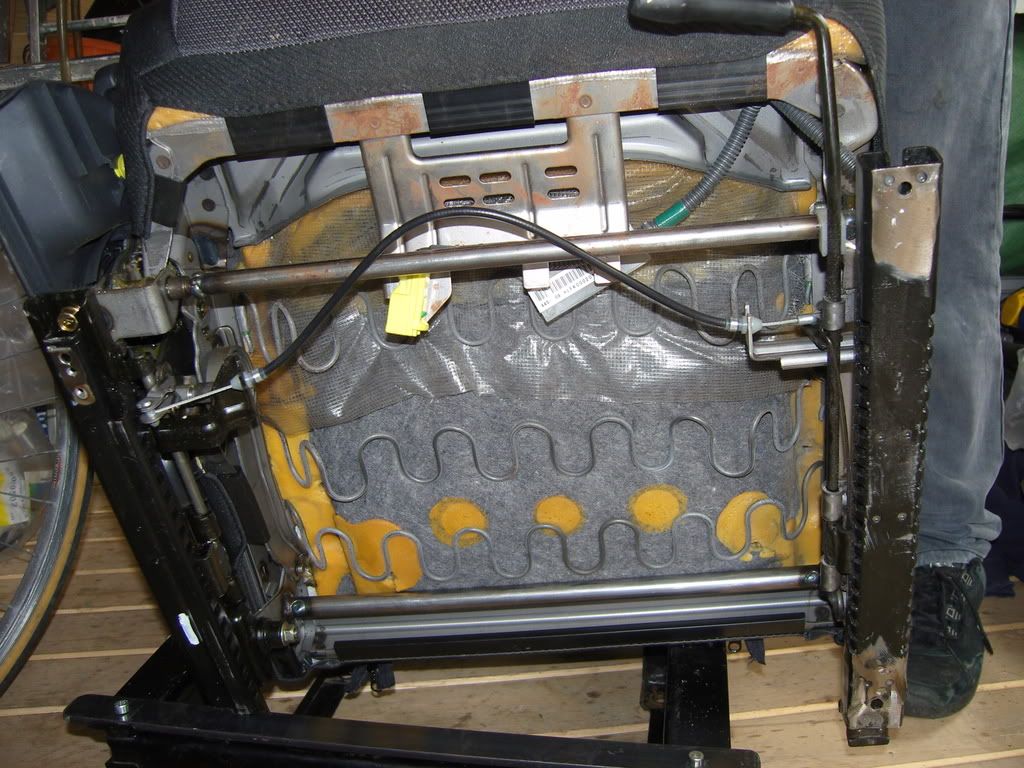 The Scooby seats runners are a little wider than the VW bass, and it was easier and neate to attach using metal strips going left to right, rather than from front to back, I needed 2 strips of steel, 480mm x 30mm x 6 mm:
These were drilled to the VW mounting holes:
Then drilled to where the Scooby seats runners would be mounted: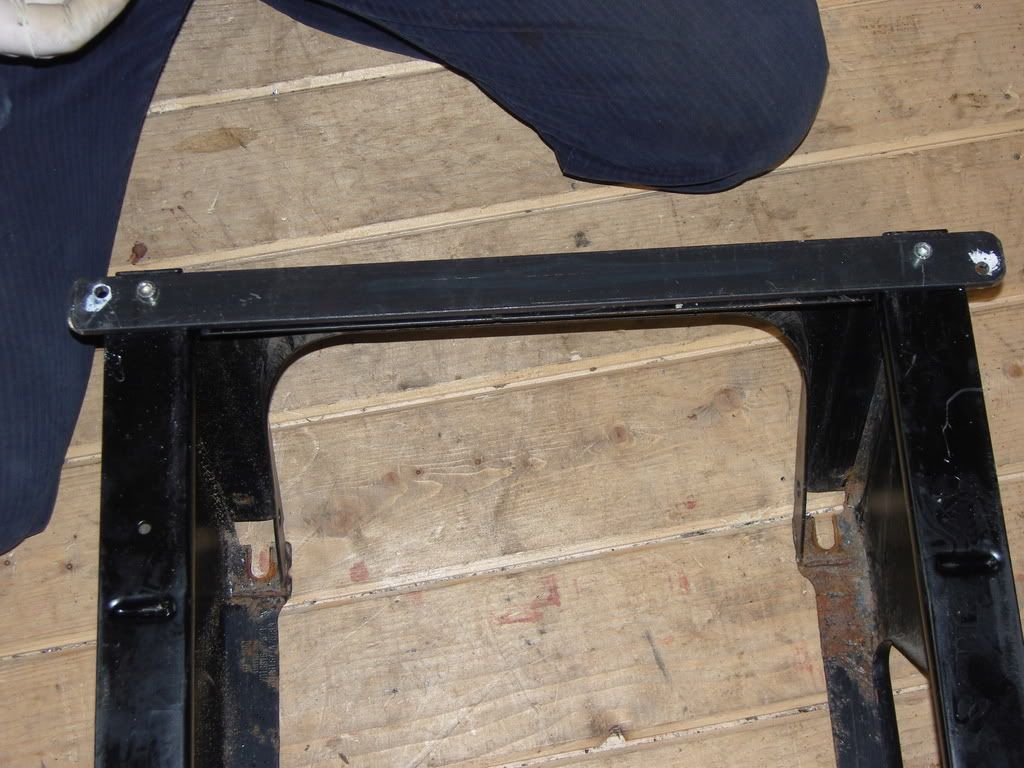 The Scooby seats I used have a "lump" on the bottom which would not allow them to go all the way back if I used a strip (like the front) to atach them, so used smaller pieces of 55mm x 30mm x 6mm to attach the rear of the Scooby runner to the VW base like so:
Then drilled them where they would attach the Scooby seats: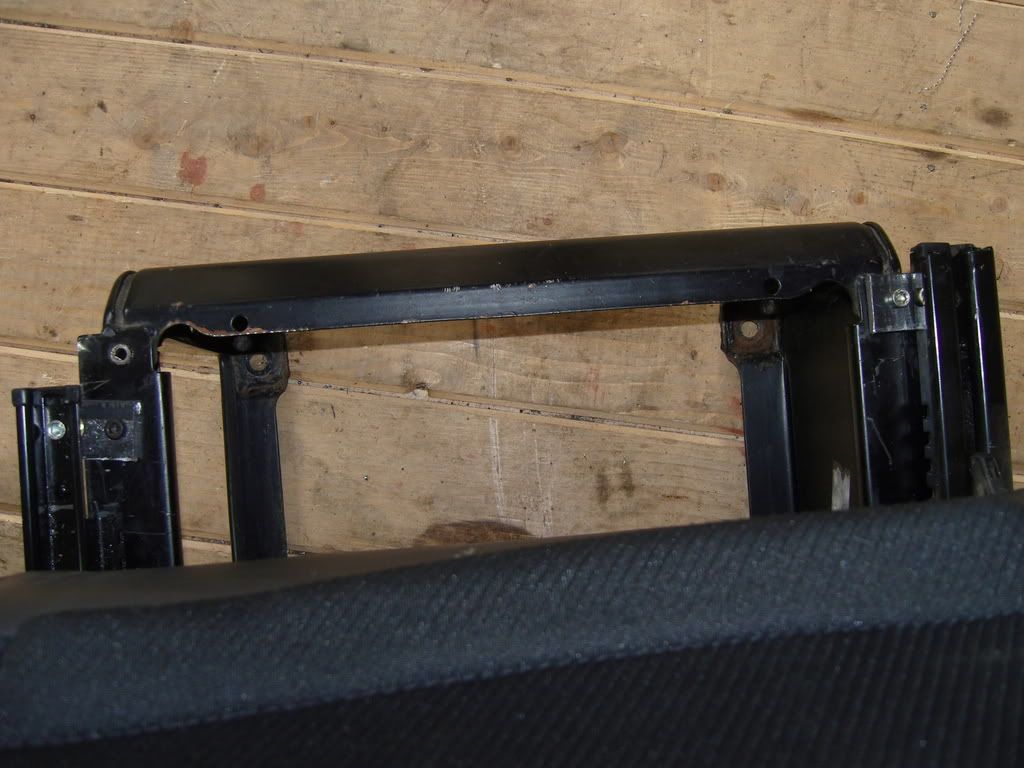 The seats were now finished, and ready to slot in. Did I mention that the Scooby seat belt clips are the same size as the VW seat belt buckles? That saved a lot of messing about.
The seats were now in: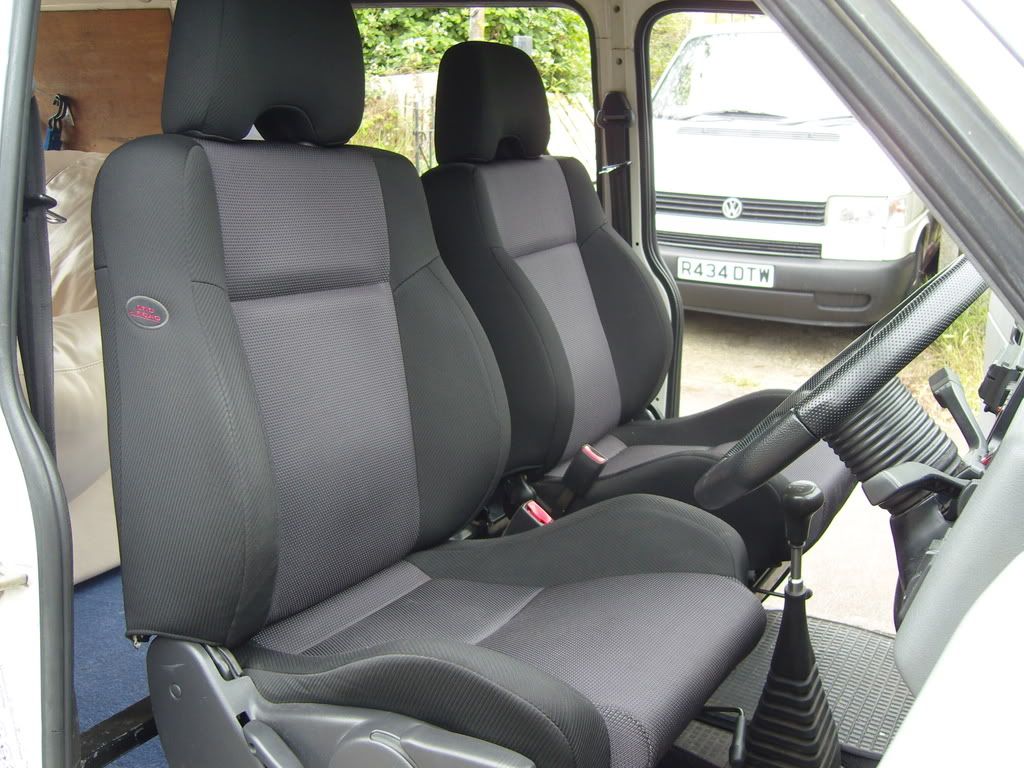 In this photo, both seats seem to tilt towards the cntre of the van. This was remedied by undoing the seat and pitting an 8mm nut over the mounting bolts, then retightening them-hey presto straight seats.
If anyone is fitting similar seats, then i have more photos if needed.
Thanks again Steve!