** SOLD, Nothing to see here... well there is but you're wasting your time reading this, honestly, stop reading and make a cup of tea or something **
I bought a fitting kit from PCS UK (ebay seller) on Friday. The wheels I had rubbed on the calipers so I sold them and I now have a kit for grabs. The kit includes 4 spigot rings and 20 M14x1.4 60mm studs plus the flat seat RR type nuts.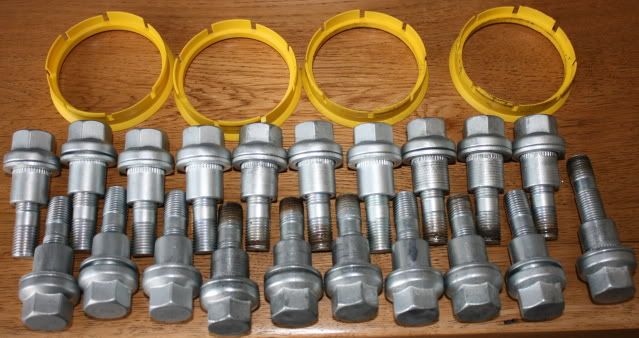 I only fitted two wheels before removing them so 2 spigot rings and 10 nuts are as new, the otheres travelled 1 meter down my drive and 1 meter back again and are a little dirty from fitting but thats all.
Please PM if interested, thanks for looking!