*** Prices reduced *** Subaru Seats have got to go asap.
Ok I'm having to clear the garage out and have the following items for sale.
Subaru Impreza seats reduced to £100-00 these have got to go need the room in my little boys room all sensible offers considered.
These are in excellent condition and have been stored in my house since I got them so no marks or damp on them.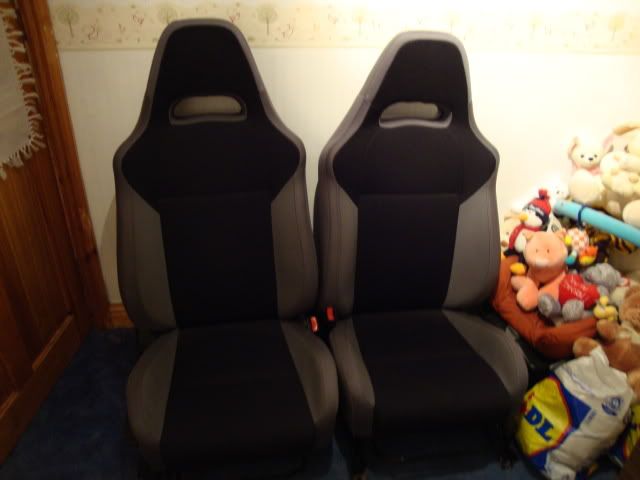 Buyer to collect or arrange collection.
brand new front door bellows genuine OEM still in bags (Rectangular ends not sure if T4 or T5) £15-00 posted
T4 headlight switch £10-00 posted
T4 front interior light £10-00 posted
T4 single seat base think it's from a pre 96 van £50-00 posted
Also found a set of brand new OEM Polo Ranger roof bars which could be modified to fit as roof bars £20-00 posted
Either PM me if your interested in anything or contact me on 07801 542445 between 6 and 10pm weekdays or beforee 10pm at weekends.
Pat J.