Discussion Starter
•
#1
•
Hi, first post to the forum, thought id say hi and show of the T4. (hope im doing it in the right place). Some of you may recognise the van, as i think the previous owner was on this forum.
About me - some might recognise the username if you use other VW forums, i'm admin on a local forum called
www.eastsidevw.co.uk
Currently, my partner Cat and I have 7 VW's between us, with this being hers and the latest. We have 2 huskies which to accomodate we bought a touareg, so they were comfy, we were comfy and so we could lug there stuff around and we could attend husky meets and rallies. A scooter was bought, training was getting done, then after doing a rally she decided she wanted a big 3 wheel land rig. so the search was on for a Van. Well it had to be a transporter!
And here it is A: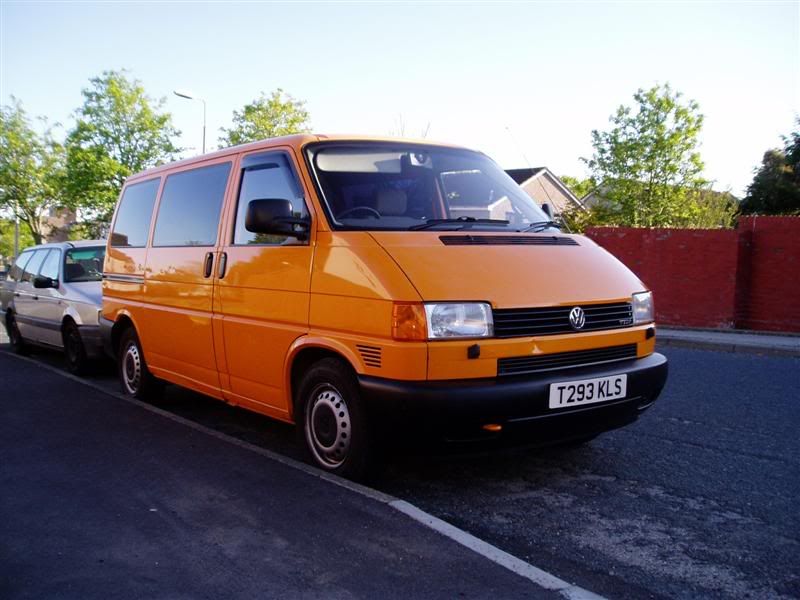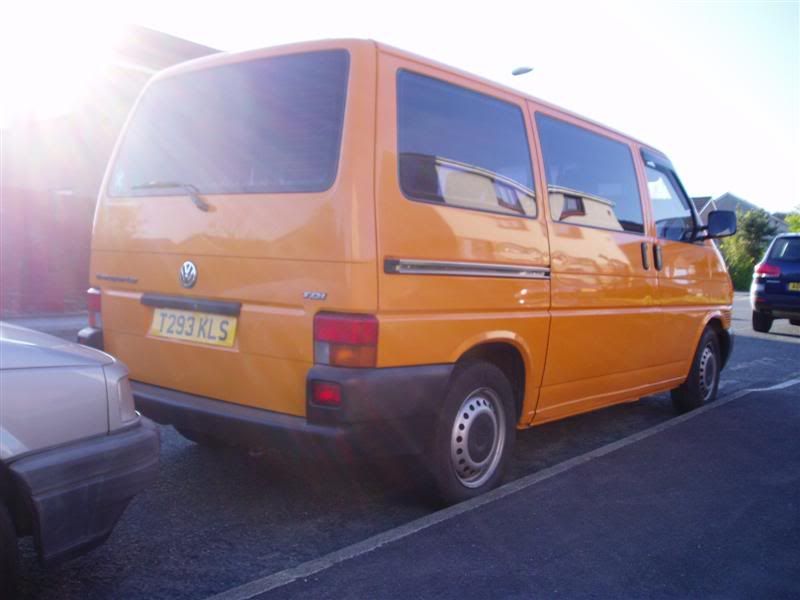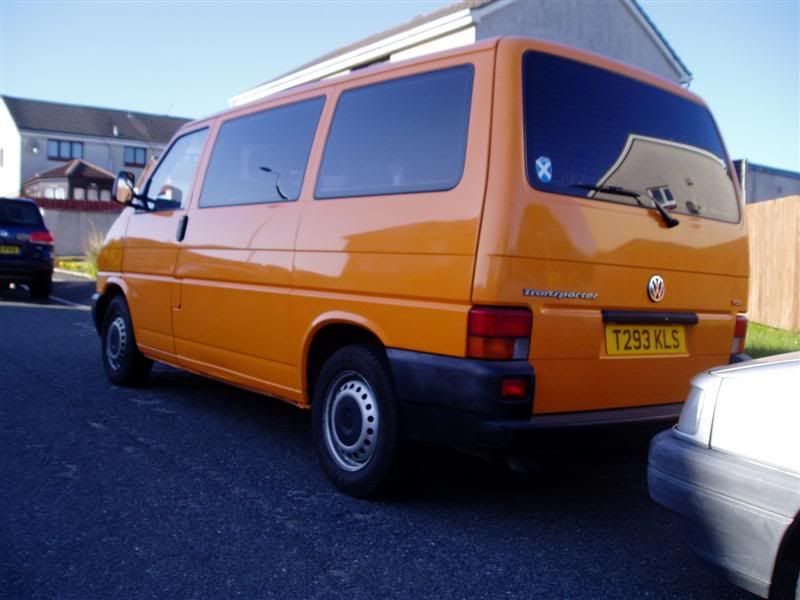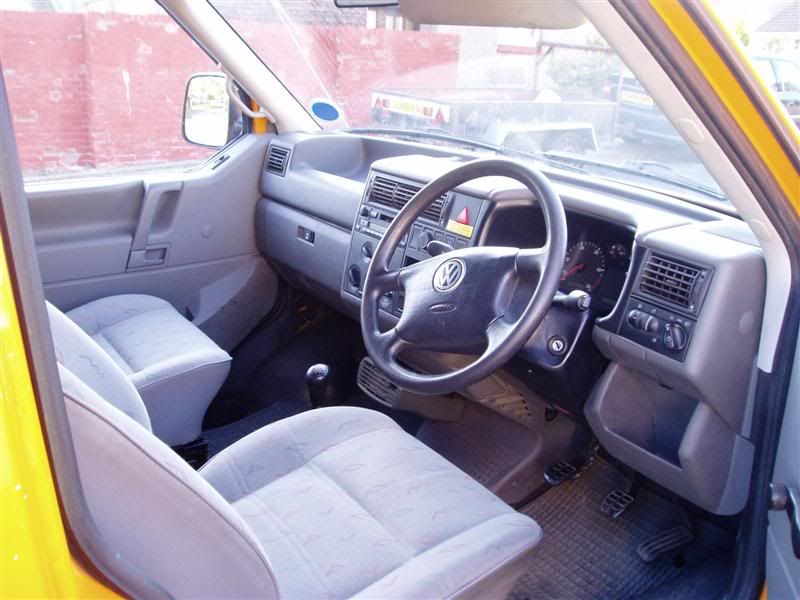 Its a 2.5 TDi (102BHP) ex-Finnish Postie van, hence the colour :lol:
Because it was an import, the sliding door is the driver side (which is way handier as you can park up against walls etc), but its still RHD for the postie getting out onto the pavement
And Because its Finnish its basically has a winter pack. the cloth drivers seat is heated, it also has another set of heater controls for a heater in the rear that also works off the plumbing. It plugs into the mains too, to heat up the water and also has a fan heater to heat the cabin so in winter, you plug it in over night and its toasty for the morning
Also Came with Studded Tires for when it snows. Its a window van too obviously which i didnt think we'd manage to get.
Its got Limo Tints which is perfect for the dogs, its lowered 30mm which just makes it look right, not like it a brikies van without any bricks :lol:
Waited quite a while for the right van to come around, and dont think i could be happier with what we've ended up with, its more than i could of thought we'd get, just ideal for her taking the dogs to rallies during the winter months
I'm looking forward talking to everyone in the forums
Thanks
Brian