Discussion Starter
·
#1
·
hi im new here.. new to t4's ..
ive just got a 2.5 tdi long wheel base van.
im going to use it to go down to barcelona in at the end of august.. but its got to be fitted out as a camper first. before i do that i need some side windows.
was going to put a post in the wanted section but not dont think im allowed to do that yet.
this is the van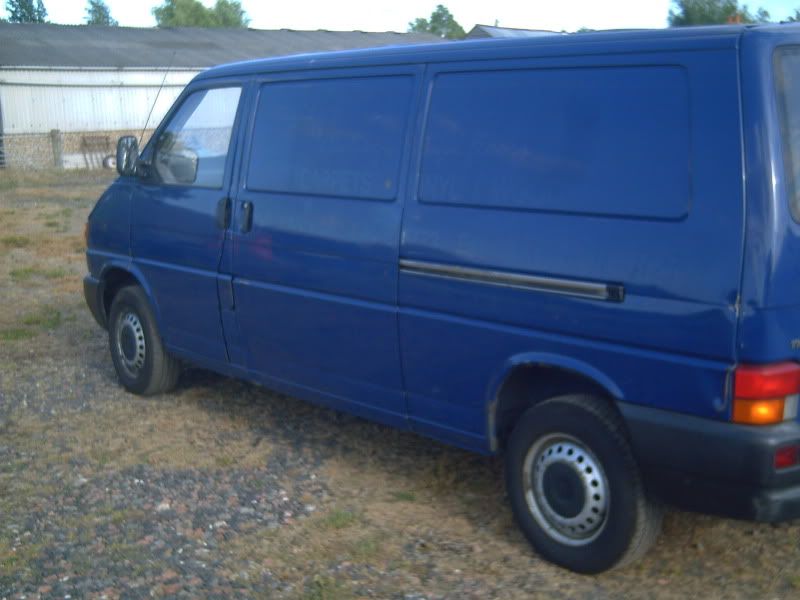 its a walk through with two front seats.
has a tailgate rather than doors.
i was going to sell it and build a t3 (my main adiction) but time wise the t4 will be easier.
im in need of a few bits..
need a wing for the passenger side in blue.
and side windows.
i realy want a slider for the driver side as its going to have a cooker there plus there will be either one or two people in the back.
if you have a wing or sliding window ive money waiting..