Discussion Starter
•
#1
•
First remove seats and base from van.
Slide seat forward and turn over. With a torque allen key remove these two golden bolts.
Slide the seat base forward, remove and put to one side.
turn seat over and with Allen key remove these four golden bolts.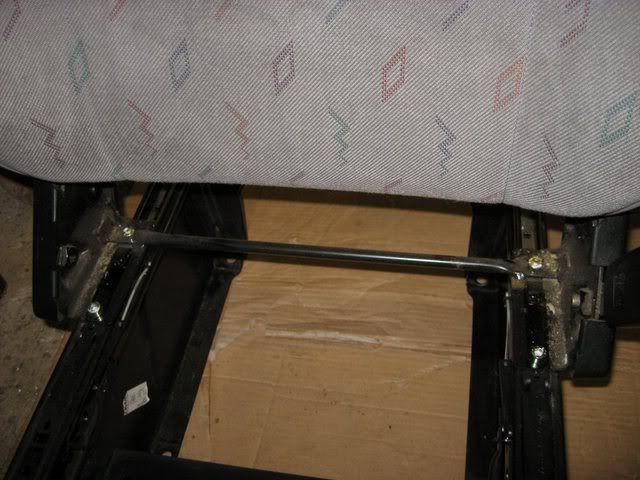 This should leave you with this.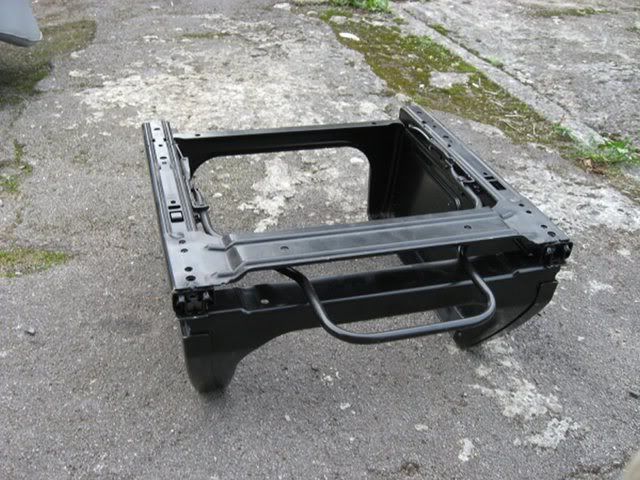 Remove the seat back adjustment barrel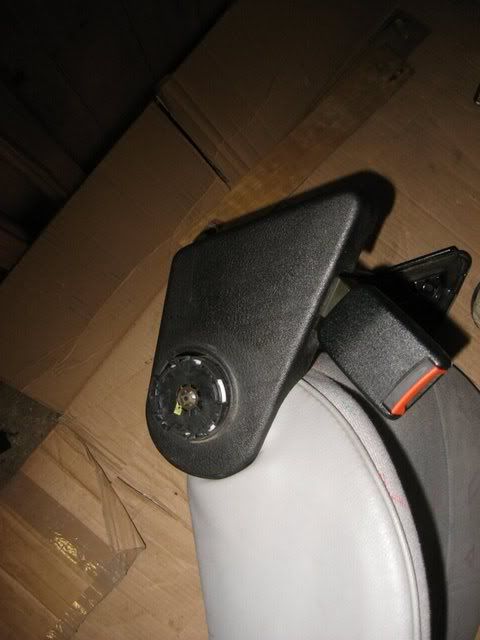 and then the plastic trim.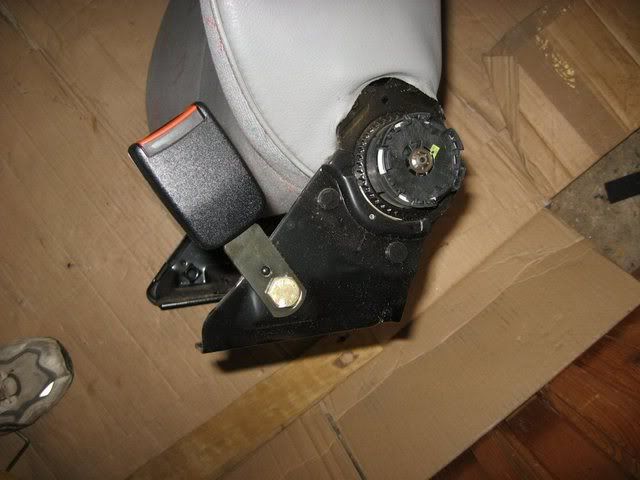 This will allow access to the seat belt buckle, remove buckle and put in safe place. This will leave you with these bits.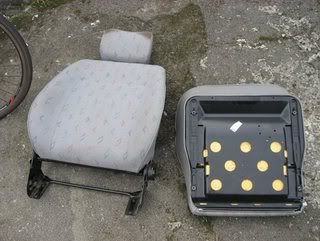 As the new seats are wider than the existing seat base plates need to be manufactured to bridge the gap.
The mocked up version, using 10mm ply will, of course, be replaced with 5mm steel versions. Dimensions 60m by 415mm. holes drilled and counter sunk so the heads don't foul the runners.
After much struggle it worked out easier to fit the plates to the seat frame first.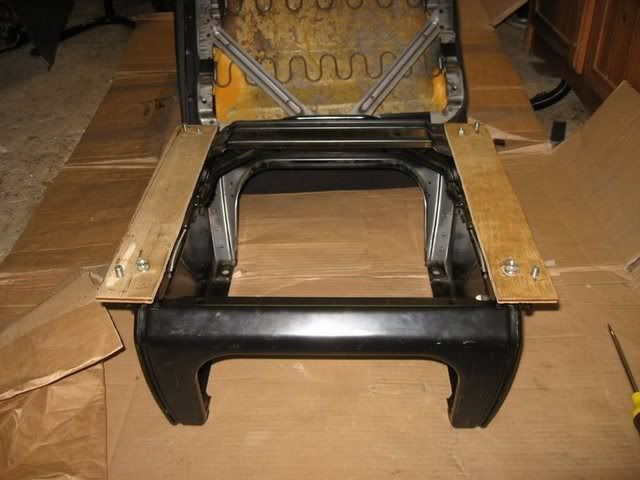 Then mount the seats on to the frame.