Here's a quick rundown of how i changed the fuel filter on my 2001 2.5TDi 88hp T4. It might not be same for your model, but if it helps one other person- its been worth it!! (IF I CAN DO IT- ANYONE CAN- SERIOUSLY!!!)

Fuel filter located in the engine bay behind the passenger side light/ indicator, under the pollen filter/ battery plastic cover.
remove this and you'll see a circular metal filter with hoses attached. the only tool you'll need is a phillips screwdriver, the filter literally sits in a hole in the wing and pokes out thru the front of the passenger side wheel arch.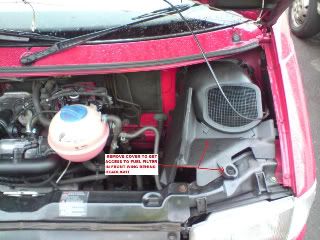 Remove the plastic cover in the engine bay.
Locate filter & undo the Jubilee clips connecting 2 hoses to filter & pull off hoses (may be tight- keep pulling!!)
Remove R-clip by prising out with screwdriver- be careful- dont lose it, its needed!
Pull up on white plastic connector by grasping both attached hoses- again some effort is needed to prise connector off the filter.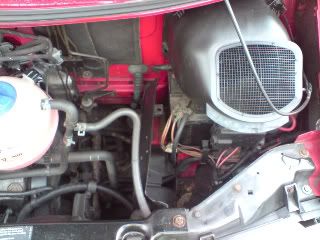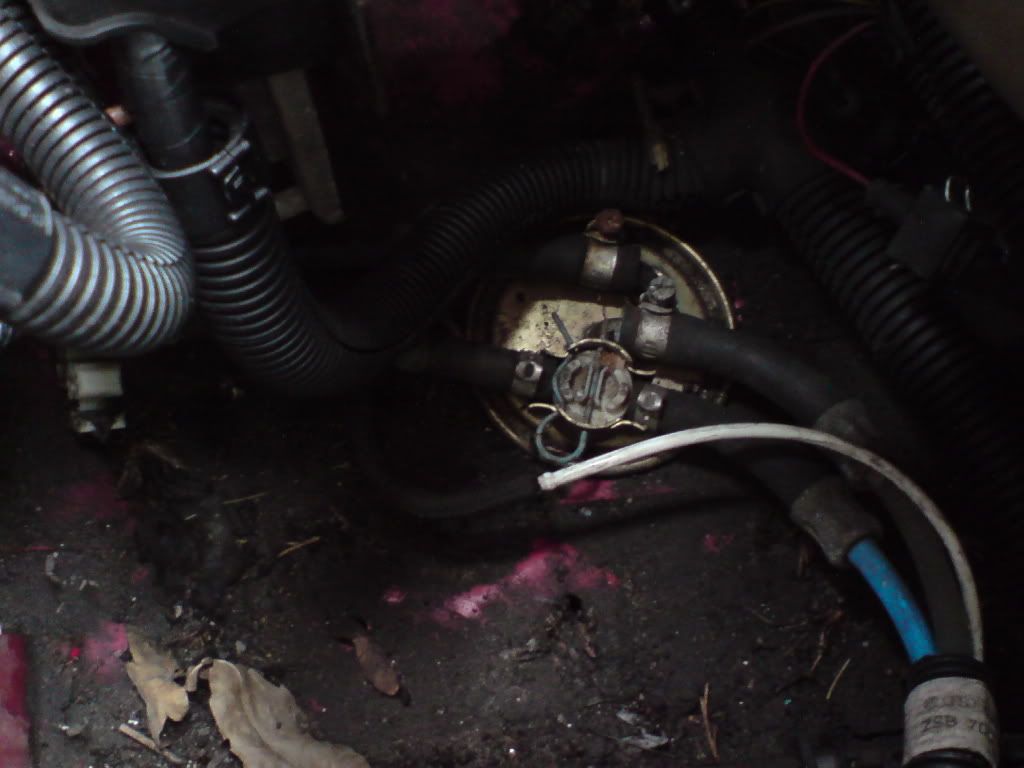 Filter will most likely be :* tight in its hole- go to passenger wheel arch- locate bottom of filter & tap upwards with a hammer, using MINIMUM of force- you really dont want to burst this open!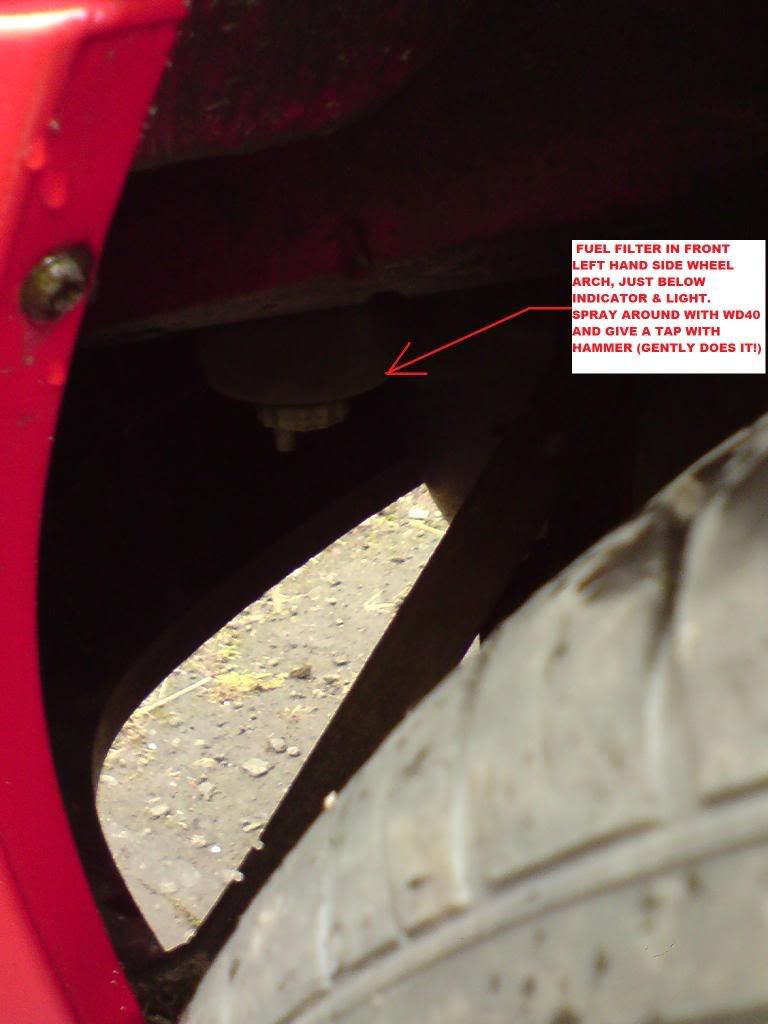 Pull out filter in engine bay, clean around slot & replace new filter in hole (fill new filter with fuel to assist self bleeding, but not vital).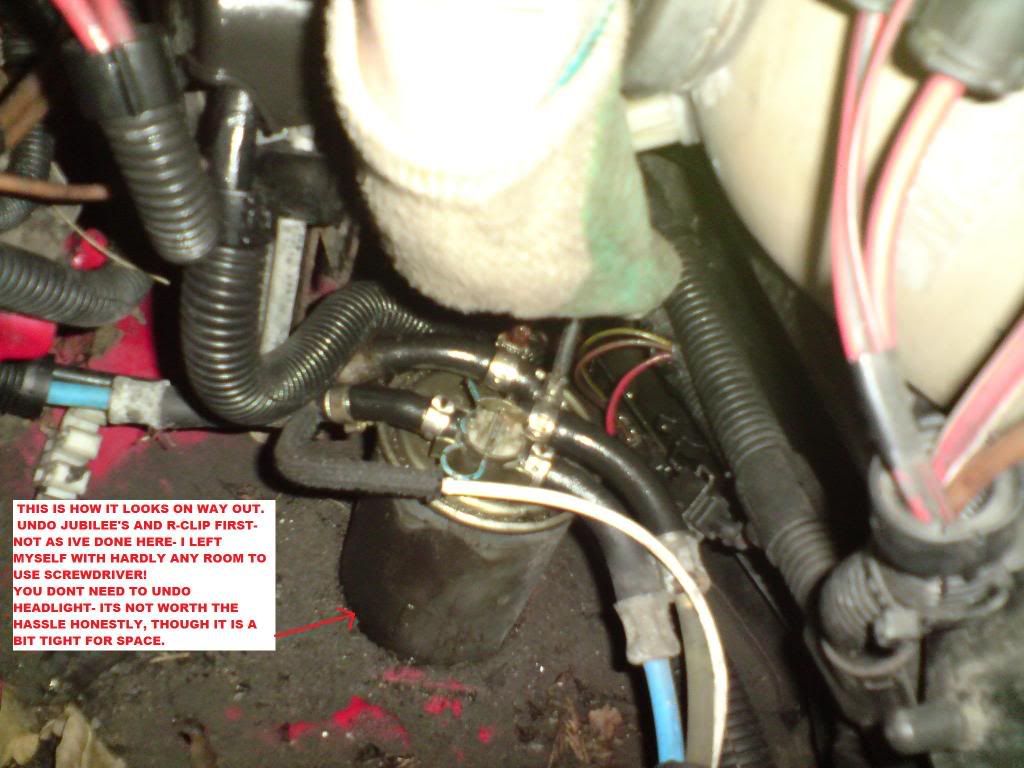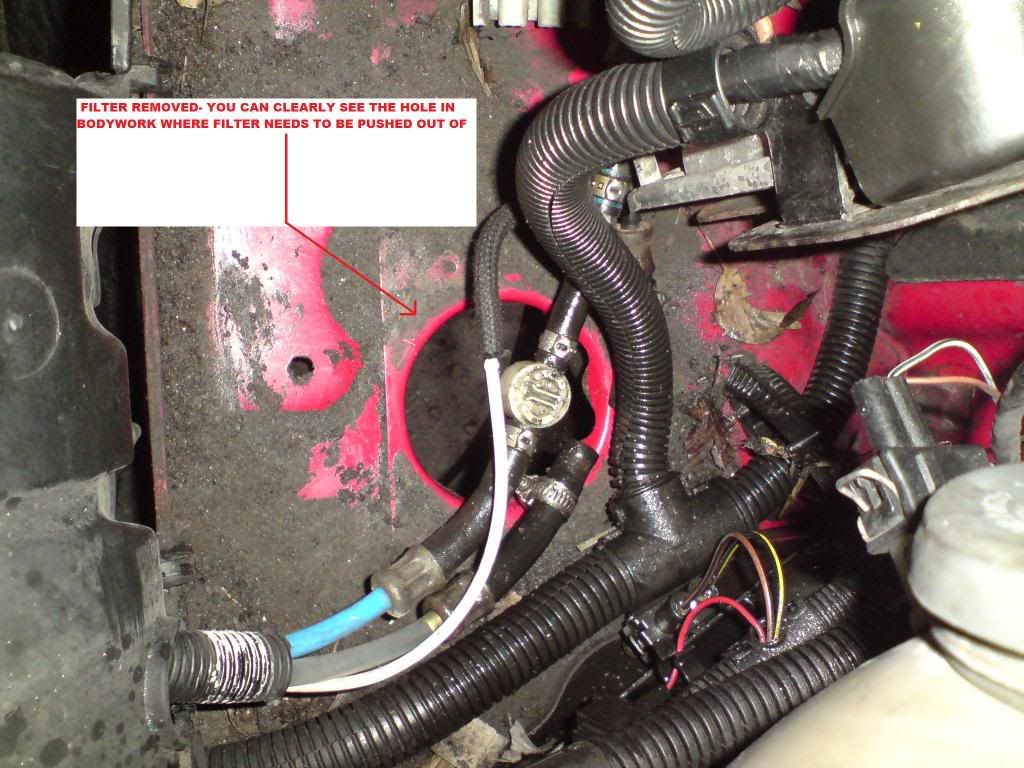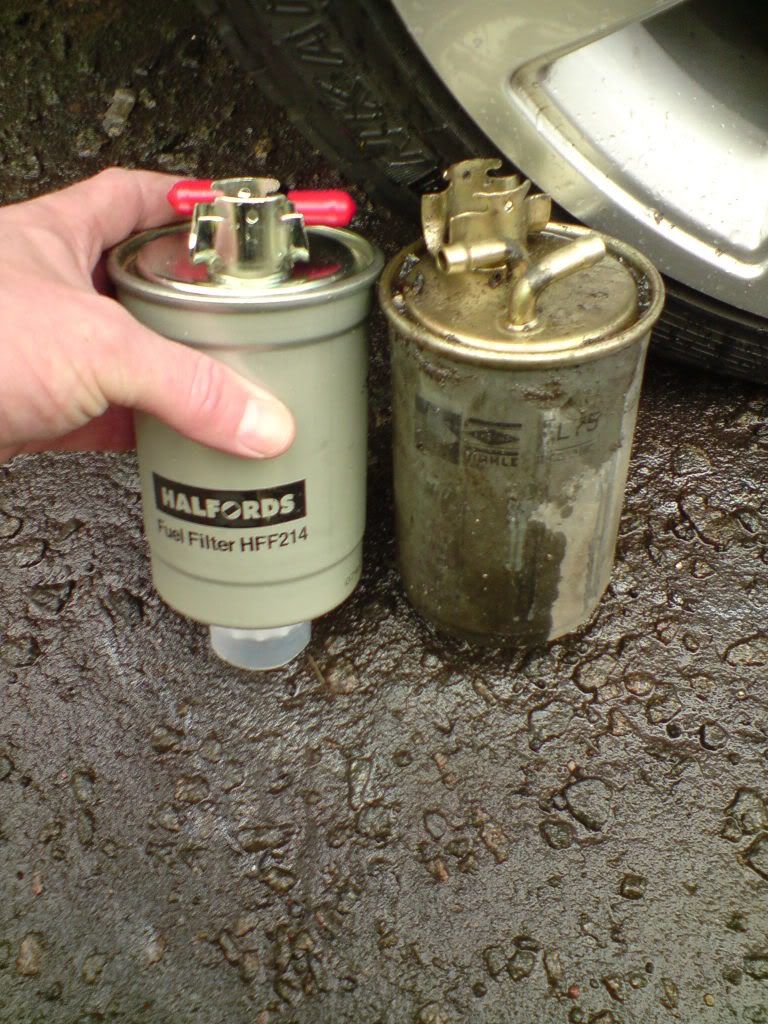 Re-connect hoses in same order of removal (WD40 helps here but dont get any in hoses or filter if you can avoid it (not that it will do any harm if you do!)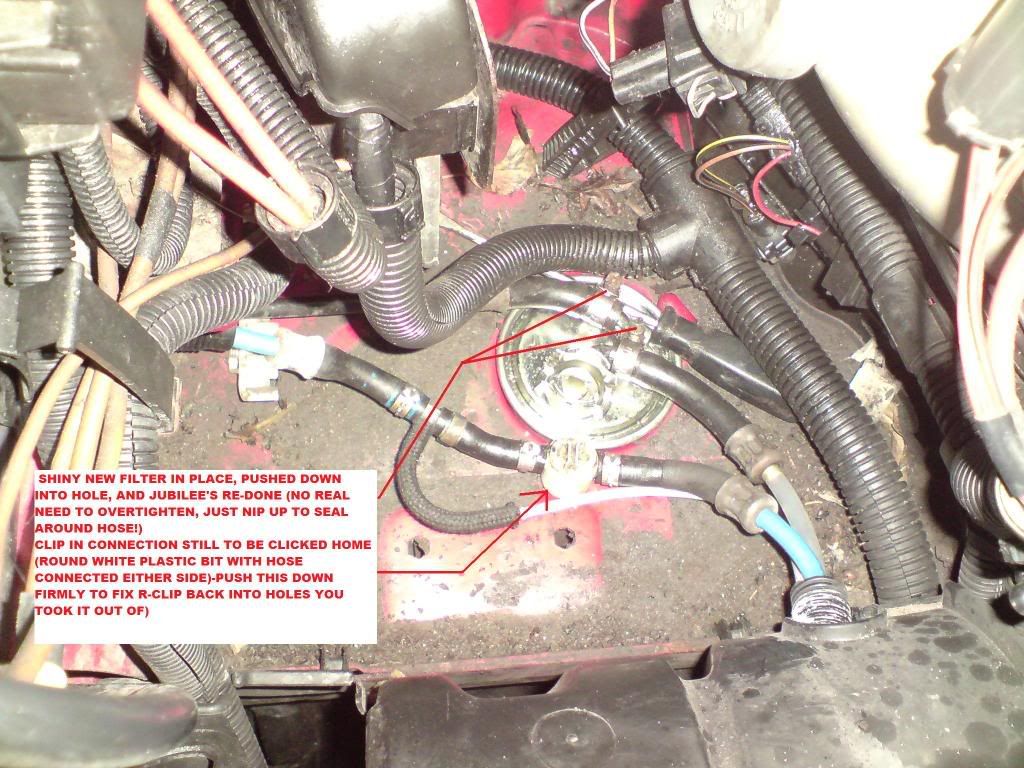 Start engine & make sure no leaks present before fitting cover= JOB DONE! T: