Discussion Starter
·
#1
·
ok guys ive wanted a nice steering wheel for ages now so have read up all the threads i could find about what fits etc. Anyhow i firstly bought one of the nicer T4 steering wheels with the chrome badge that was a straight fit but i still wanted something different . I then bought a nice MOMO wheel and boss that had been fitted to a golf . But that didnt fit so after a bit of investigation i sussed out i needed the spline adapter from VW part No. 191 419 514. i then came across a lovely 3 spoke leather vw wheel from a passat in a breakers yard and really fancied it .
Here it is fitted , It is a lovely chunky wheel to hold and the leather feels nice . also it cancels the indicators with the little ring i got with it from the passat.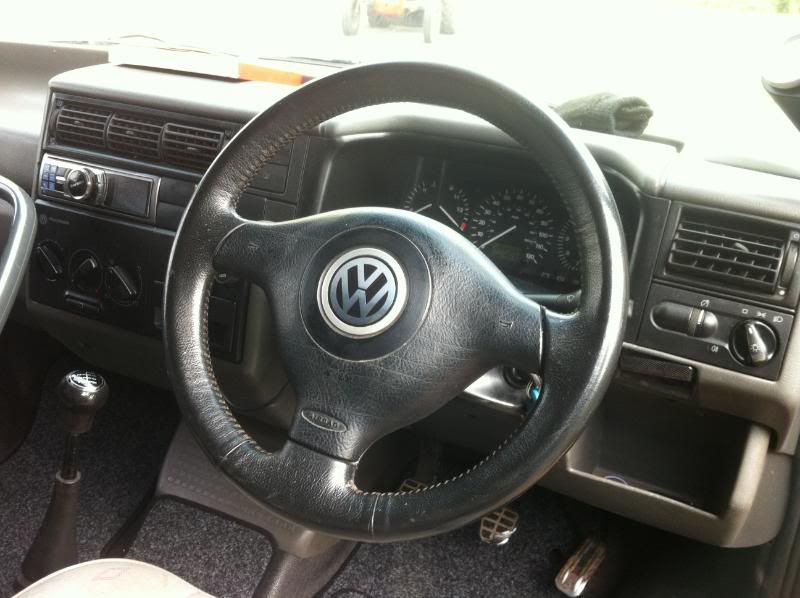 Now for the progress pics
First take off the steering wheel centre / hornpush to get at the big nut that hold the wheel on . now take off the nut and slide the wheel off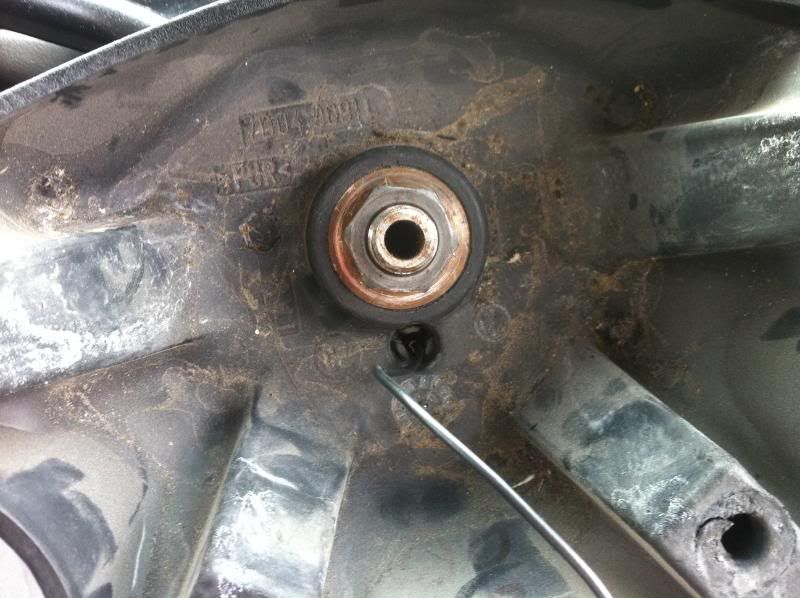 Next get the Spline adapter VW part no 191 419 514. to bring splines up from 17mm to 27mm
At first i thought the adapter didnt fit but i was just an extremely tight fit . I just greased up the inside then placed it on and screwed down the big nut to slide it on.
next take the plastic ring from the passat and trim of a few bits that are not needed but make sure to leave the indicator cancel tab .
The plastic ring has a couple of pins that locate it on the back of the wheel , so pop it in place and your ready to fit the wheel. Now you are left with a bit of a gap so i just used a rubber sleeve from an old boss to cover the gap .
you will also need a big washer as the nut is almost same size as the large splin hole and you dont want the wheel coming off in your hands
. Tighten it all up , pop in the centre and job done .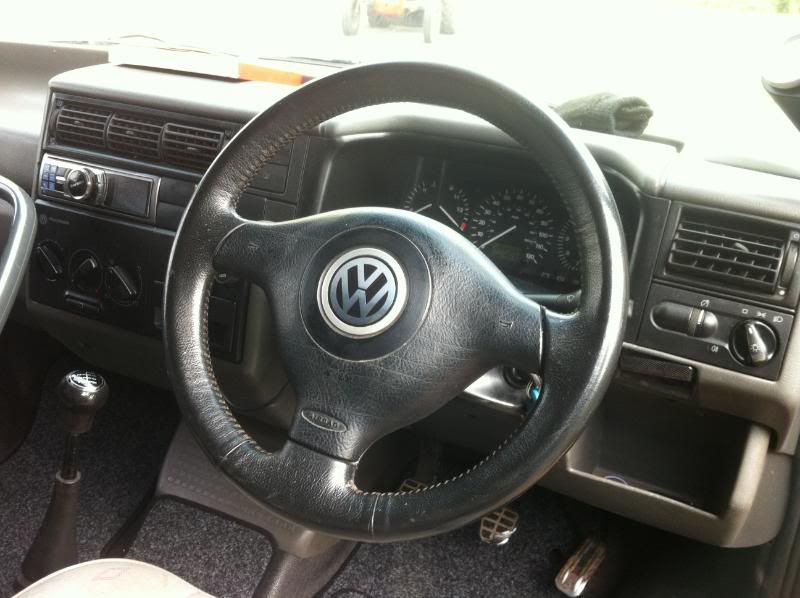 Looks nice through the window i think , nice and modern but still with a factory look .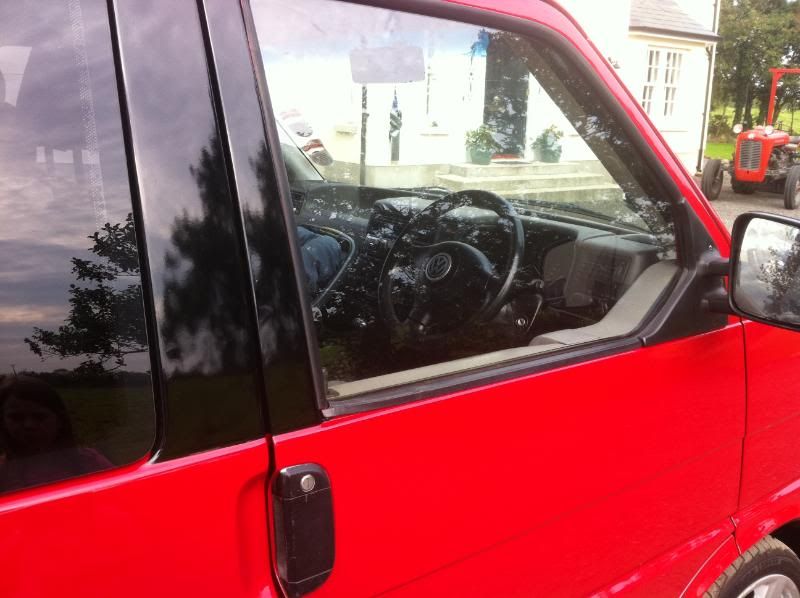 im now left with 3 spare wheels ill be selling soon lol