Discussion Starter
•
#1
•
Not sure if this forum has a "how to" section, if it has i've not seen it. But hopefully this thread will help anyone, who like me wants to try things themselves and save themselves a few quid.
So I wanted the roof prep kit which would give me the ability to move my bars to where I wanted them and also make use of the attachments such as Awinings, surf board carriers etc which are available extensively for the VW van fanboy.
So for this you'll need...
1x T5, mine is the short wheel base flavour, I assume the long wheel base flavour will be very similar.
1x Pair of roof prep rails, available form VW, TPS, eBay etc (Part numbers to follow)
1x Fitting kit (Part numbers to follow)
1x Drill
1x 6mm sharp drill bit.
1x Soft faced mallet
1x Pencil
1x set of torx keys
1x set of allenkeys
1x set of steps
How to...
1/ Using your allen keys remove all the bolts ontop of your van.
2/ Unpack your roof rails taking care not to bend the rails, they are slightly bent from the factory to follow the gently curve of ther T5 roof, and gently place on top of you van.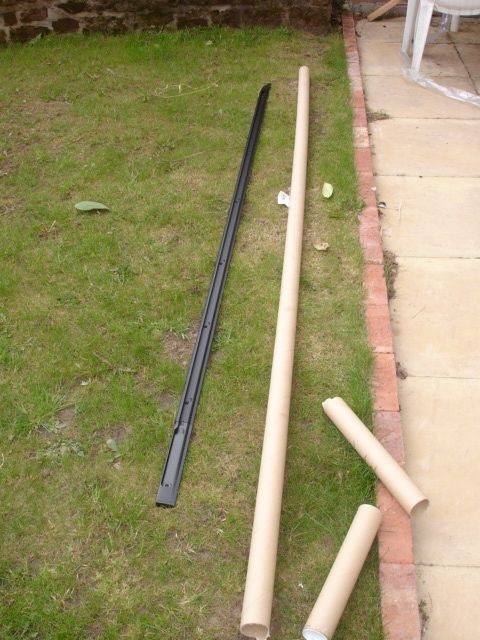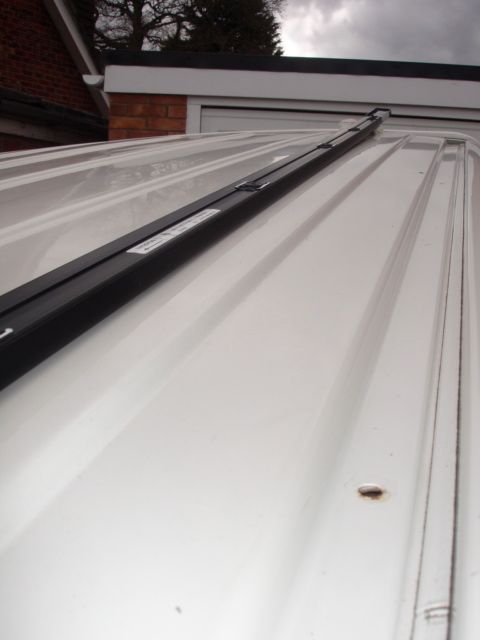 3/ Now using the bolts you took out, (Not the new ones) fix your roof rail down doesn't have to be too tight but enough to hold the rail straight and true to your van.
4/ Now using a pencil simply mark through the roof rail the holes which you need to drill, then remove the bolts and lay the rail to the side.
5/ Now fit that sharp 6mm drill bit to you drill, and if your cack handed you might want an adult to help you with this bit. BE CAREFULL YOU HAVE NO LOOM WITHIN THE AREA YOUR GOING TO DRILL.
My van has no kitchen of other fancy bits fitted, if you van is a fresh new build you wont have any loom in the way, if your happy then drill those holes.
6/ So you've now drooped your ceiling panels you should have something that looks like this......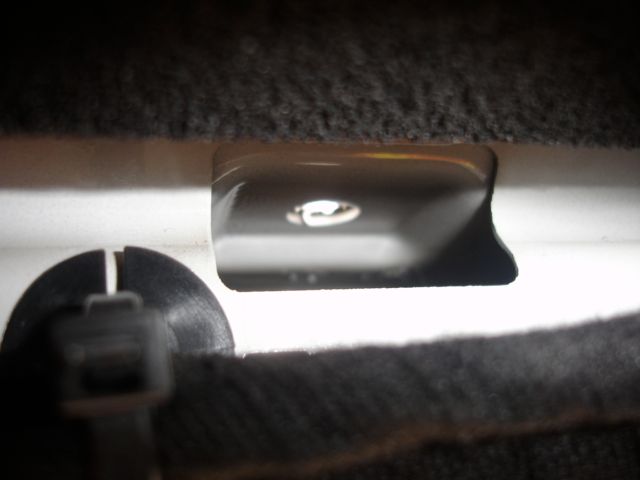 You can see its well clear of the loom, and the hole i've drilled locates sweetly within the position VW intended.
7/ Open up your Roof Prep fitting kit, you should have a few of these...
8/ These just clip in, some maybe a little tight so give the a gentle knock with a soft faced mallet.
9/ Now back on top of you van, fix the rail down using the bolts supplied in the fitting kit. Now in the step 3/ above I advised temporarily fixing the rail down to mark the holes using the existing bolts, this is because those nice new bolts for fixing the roof prep down have some pretty ping band around them this as actually a form of locktite/thread sealer. the purpose of using the old bolts is so you dont ware this pink band off, which will happen once the bolt has been wound in and back out a few times.
10/ repeat on the other side of your van.
Assuming you've already got your ceiling down, this job wont take you any longer than 1 hour.