Discussion Starter
•
#1
•
My Van is a 1.9TD manual 1998 NO AIR BAG
I Had a grinding, graunching horrible noise when i spun my steering wheel so i took my steering wheel off to investigate.
It turned out to be the meatl contact disk for the horn that was worn badly. Ordered the new part 7D0419661 (VW part number) and swapped it over.
To remove the steering wheel:
1. Disconnect negitive from the battery.
2. Unscrew plastic covers top and bottom. (it has little snap clip plastic bit holding it together too, be carful)
3. pull horn cover out and off. Careful as it has 2 wires attached on other side.
4. disconnect all the wiring to the steering wheel. the plastics blocks with wires in come out buy squeezing the latch in on one side then unhooking the other. (you'll know what i mean when you have done one!)
5. unscrew nut in centre of wheel (has a washer under it):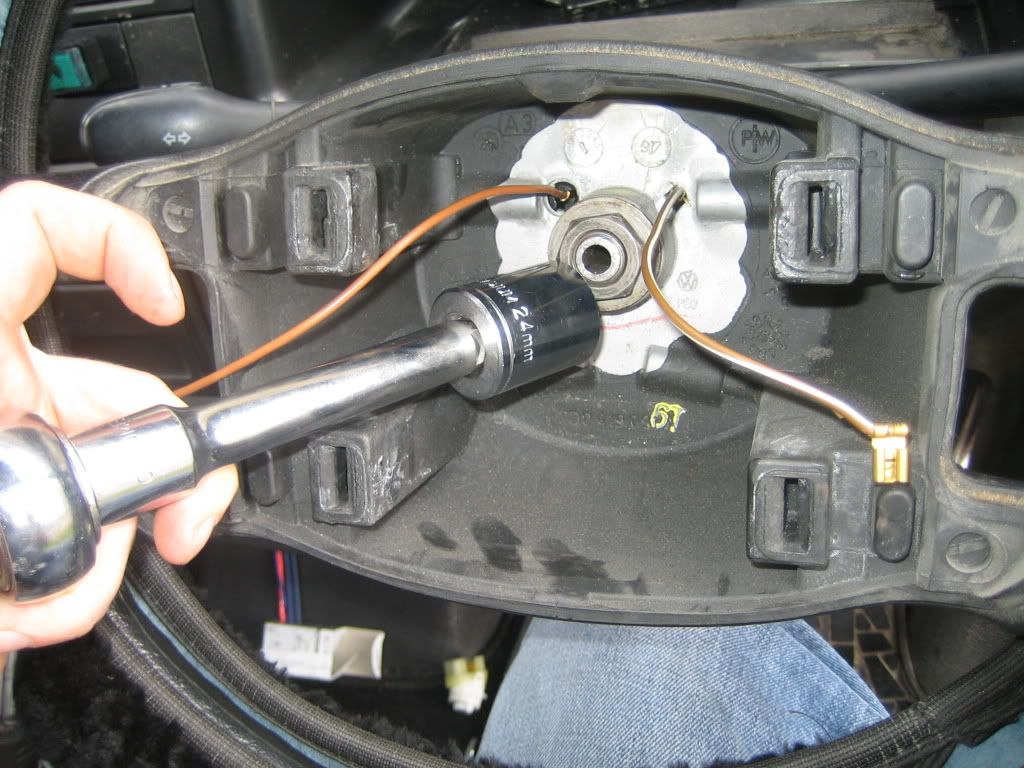 6. slide steering wheel off.
7.unscrew star shaped saftey screws: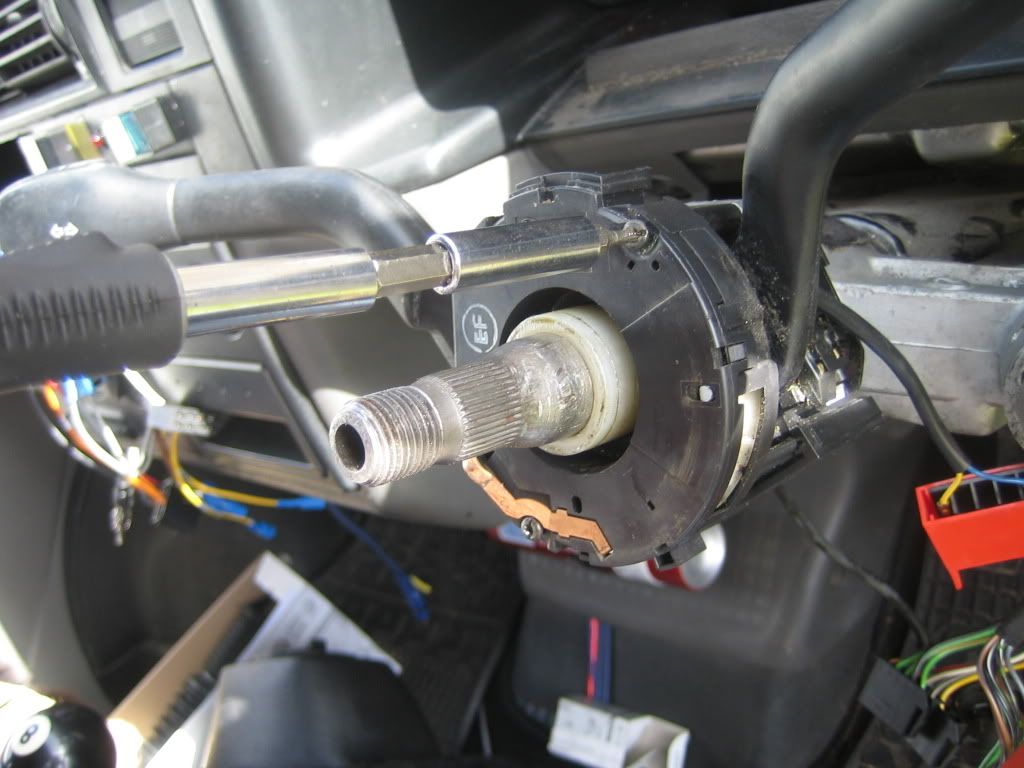 8. pull the wiper stalk bases towards you and off the steering wheel rod and the whit nylon bushing. you will then get to this :
9.you can then slowly pull the coned washer (holding a spring compressed) off and the spring.
10. there is a bolt on the left side clamping the silver cast metal to the black dash chassis. file 2 flats to get a god grip an lossen.
That is as far as i got on getting parts off. didnt need to go any further so someone else can say how to get the hole assembly off (i couldnt!!!
)
11. To put the coned washer back on use a tube and hammer and tap back on :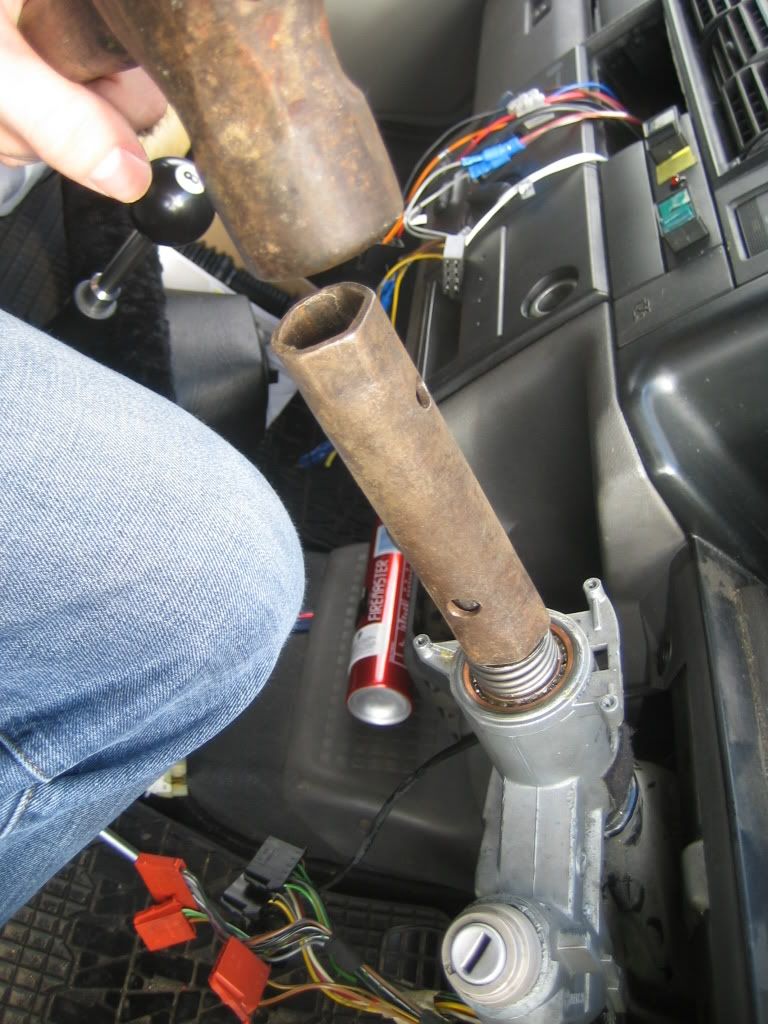 I was trying to get to the ignition switch, however found a better method. see my How to guid for ignition switch change......