Van is now sold.
Now equipped with a full camper interior and back on ebay:
http://cgi.ebay.co.uk/VW-T4-Transpo...ial_Trucks?hash=item4cee9ed945#ht_1788wt_1165
Very well known van – Won 'Best T4 on a budget' at T4Fest 2009 and 3rd place T4 at Vanfest 2009, drawing huge crowds with its hydraulic lowrider rear suspension – This in itself is almost unique and can take this van from being one of the lowest T4's in the UK to the highest in less than a second! As well as being a great attraction at shows the suspension also allows the van to be levelled on uneven ground for camping ans remains very useful on a day to day basis. This has been my daily driver and with the accumulators, is just as comfortable as any lowered T4. All mechanical work has been completed by professional engineers, NRG Racing in North Devon.
I put the van on ebay a couple of weeks ago but it failed to reach the reserve. A lot of people expressed interest if it were fully fitted out as a camper. So here it is, with a brand new camper interior. This includes a top of the range SMEV slimline hob and sink with tinted glass lids, 220v hook-up, 12v/220v fridge / coolbox , sleeping platform/bed, 12v sockets, split charge relay (to charge the leisure battery as you drive), and comfortable full width mattress, Silver screen (windscreen and front glass external cover). The interior has been designed to offer maximum storage space and practical improvements over the conventional 3/4 bed and units down the side layout. A chest/double buddy seat pulls out from under the bed and enables the chef to prepare meals seated. The unit can then be used as a seat for 2 to eat at the fold-up table. Large items like surfboards, kitesurfing kit and even windsurfing rigs can be stored securely under the bed, even when in use. All finished in Sand Beige to match the front.
The cab area is trimmed with Sand Beige leather to match the Saab seats. A touch screen monitor/screen is fitted in the dashboard and can be linked to a computer, DVD player, or reversing camera, etc (not included in the sale) Door cards are trimmed and finished, padded panels sit on the top of the dash. CD player is hidden in the glove box. The quick release steering wheel and genuine Bentley gearknob add a nice touch. Black carpet edged in beige finishes it all off.
Loads of hard to find accessories – Many (like the grant leather steering wheel, eyebrows and the bonnet bra) were imported from the US and Germany. The van has had thousands spent on it including bills of £2000 for engine work (head gasket blew) with new cambelts and water pump fitted, together with a new fuel pump, injectors etc. The van has done less than 3000 miles since this work was done. Whilst this was being done the inlet manifold and rocker cover were sprayed to match the interior and the lettering picked out in colour-matched paint.
Although based on a 92 LWB Devon conversion minibus (so factory fitted sliding windows and rare twin sliding doors making for a really airy van) I have also fitted post 96 wings, front slam panel, bumpers (front and rear) so it looks years younger. The van runs well and always attracts huge attention (especially with the hydraulics!). It was completely resprayed in VW Indian Blue 18 months ago.
There are a few faults that you should know about, but these aren't anything that affects the running; small dink in tailgate and there's a small super market trolley ding to front wing. The coolant light stays on (this is a common fault and needs the soldering at the rear of the dash looking at.). The heater switch needs a new knob, 1 missing centre cap (available from Hot Rod Tiki for 9 quid) and the drivers window winder handle needs replacing (2 quid on ebay!).
Van will be sold with a new 12 months MOT.
All in all a very nice van and one well known to the VW community – Much loved, but time to go.
Personalized Registration is not included.
Specs:
Body:
· 17 x 9 front and 17 x 10 rear, Very rare BBS RF (design 5000) wheels. Voted in the top 5 'Best Wheels' by
www.wheelwhores.com
.
· Stretched Tyres. 215/45 17
· Hydraulic Rear Suspension – 4 new batteries.
· Lowered front with shortened shocks
· Rare Twin Sliding Doors
· Full Respray last year in VW Indian Blue
· Post 96 front wings, bumpers, slam panel
· Replacement sliding doors
· Colour coded mirrors and bumpers
· Badgeless grill
· T4 Forum rear badge
· Limo tinted rear glass (including 2 sliders)
· Devil Eye headlights
· Smoked L.E.D Taillights
· Stainless mirror polished door handle covers and window sill
· Smoked wind deflectors
· Rear spoiler
· B Pillar black out kit
· Stainless steel sliding rails
· Kamei Eyebrows
Engine
· 2.4D rebuilt engine - Just over 160k
· Top end rebuild
· New head gasket
· New cambelt and water pump
· New fuel pump
· New alternator pulley
· New injectors
· New cooling system tank
· Colour coded inlet manifold and rocker cover
· Fairly new battery and alternator
· Twin battery tray
· Centre exit stainless exhaust box
Interior
· Saab sand beige leather seats
· Glove box and lower dash to match.
· Custom dash rebuild, 13" flat screen monitor.
· Beige A pillars
· Beige painted door cards, with a leatherette bottom half
· Beige Grant leather steering wheel with a quick release boss.
· Angled gear lever extension
· Bentley gear knob
· Full cab carpet edged with beige
· Fully lined and carpeted throughout by Devon conversions
· Laminate floor
· Headlining throughout
· Sony CD player, JVC 6x9's, theloudest.com 400w front components.
· Leather gear and handbrake gaiters
· Hydraulic suspension kit, including 2 pumps, accumulators, 4 New 110amp batteries, 2 rams etc
· Chrome interior door handles
Camper interior
. New SMEV slimline cooker and sink (this will need a qualified gas fitter to connect up to be legal)
. Loads of storage
. New Leisure battery and split charge relay
. New 220v electric hook up with circuit breaker and extension lead.
. Full width bed.
. Storage/double buddy seat - slides away under bed when not needed.
. New LED lighting
. New Storage boxes
. Water container and New pump
. New CMC Silver Screen
. Fold-up table/bed extension.
. 12v/220v Fridge/Coolerbox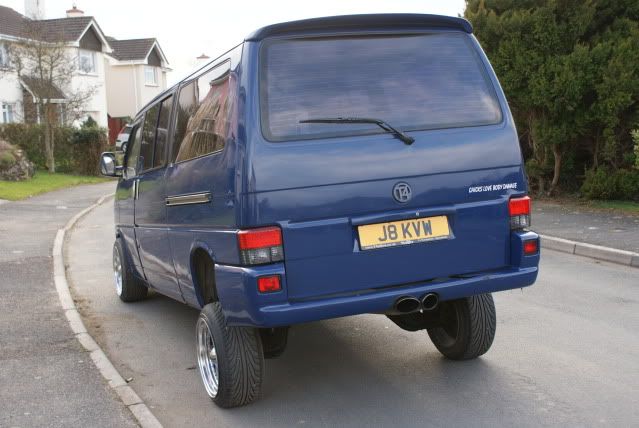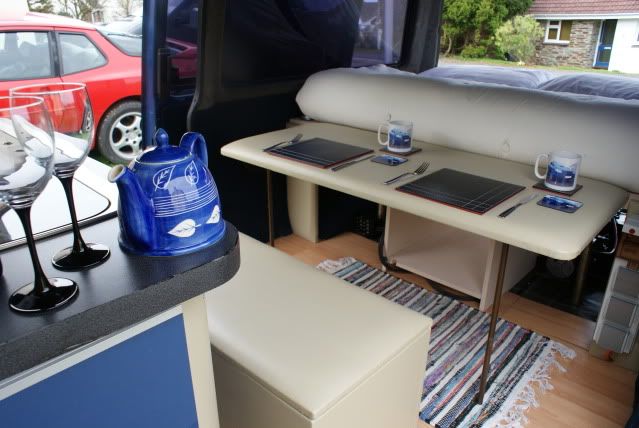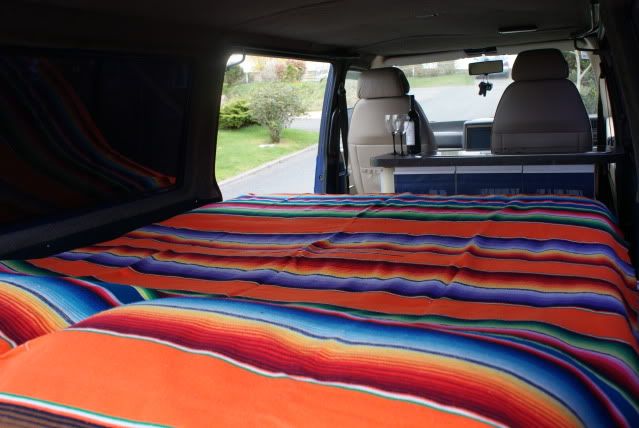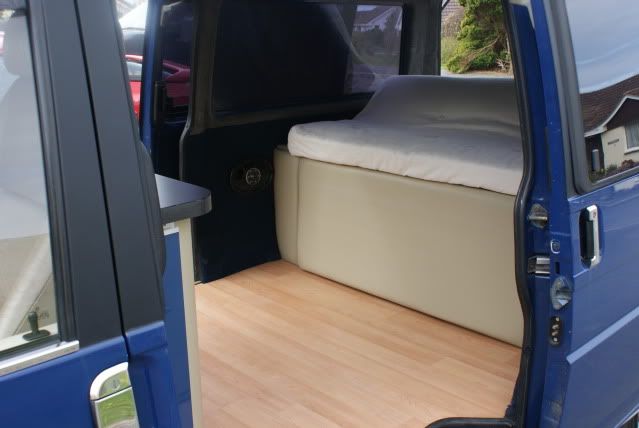 Now sold, Thanks