Discussion Starter
•
#1
•
Hello!
I'm new to the forum, VWs and conversions - so this is a completely new adventure for me!
Bought a 2010 1.9 TDi that had previously been used as a sparks van. Seemed in good nick, few scratches and dents etc. on the inside, as you would expect, but wasn't a problem as most of it is going to be covered.
Anyway - on to the build! (Sorry, this first post is LONG - got a lot done this week!)
----
Pulling the ply floor up: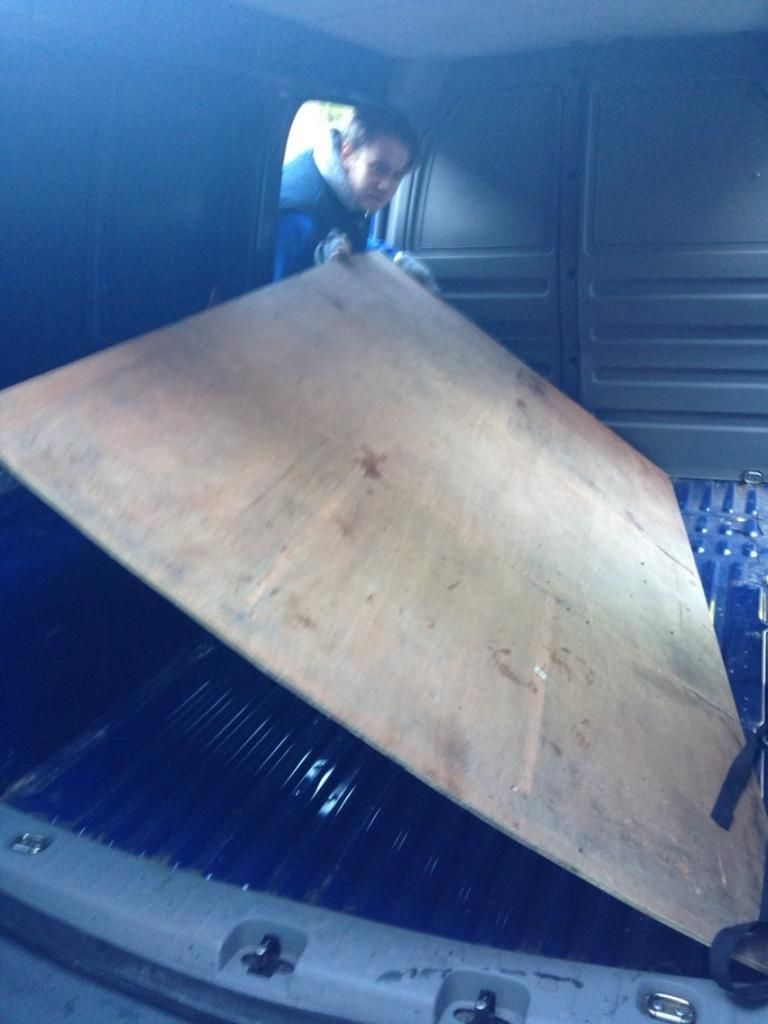 ----
The Mrs cleaning underneath: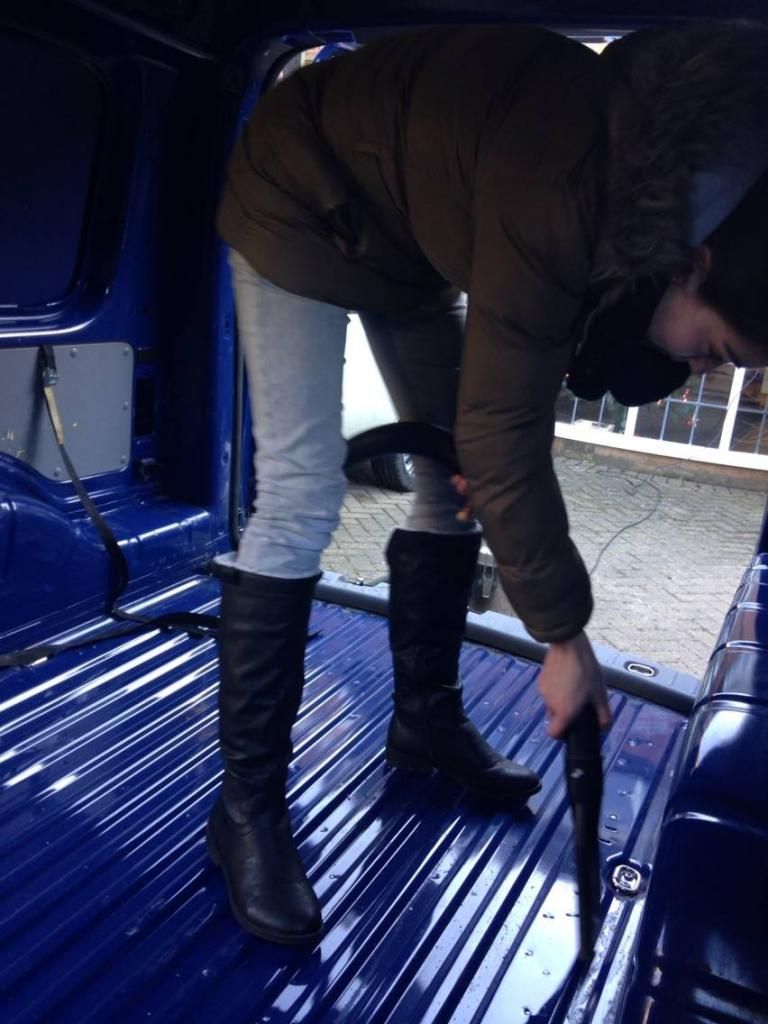 ----
Removing the bulk head: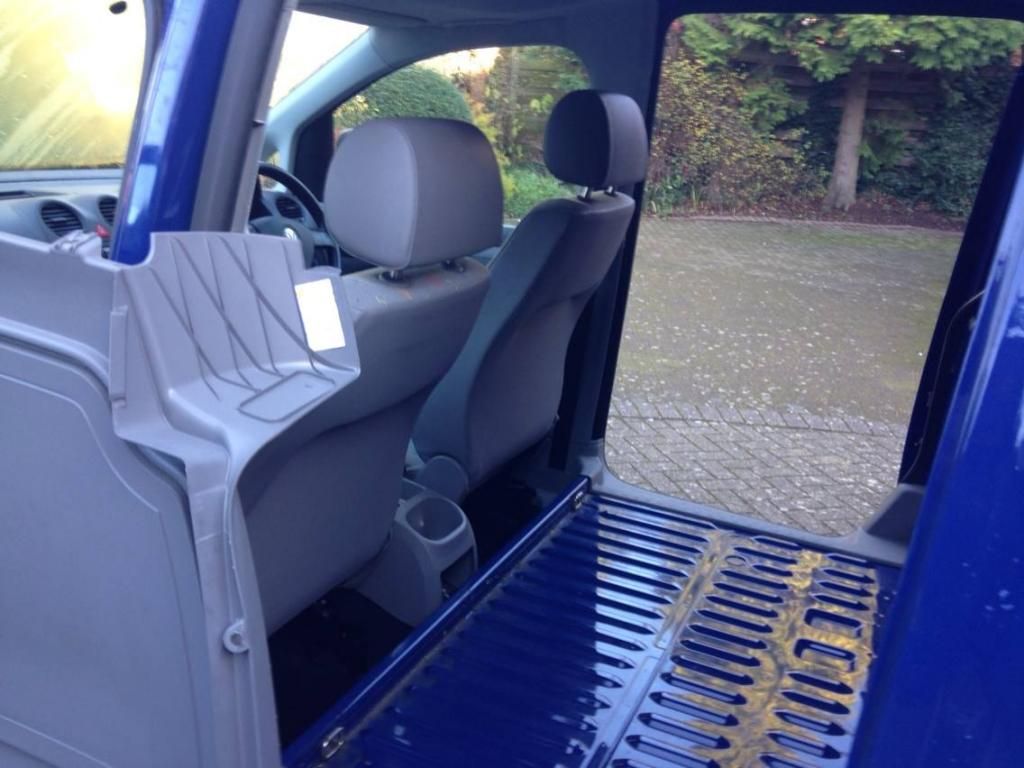 ----
Pulling the panels off:
----
My technique for pulling these pains of clips out.
----
Bought two second hand rear quarter windows for £50 (bargain!) off eBay, so removing all the old bonding glue with a razor blade: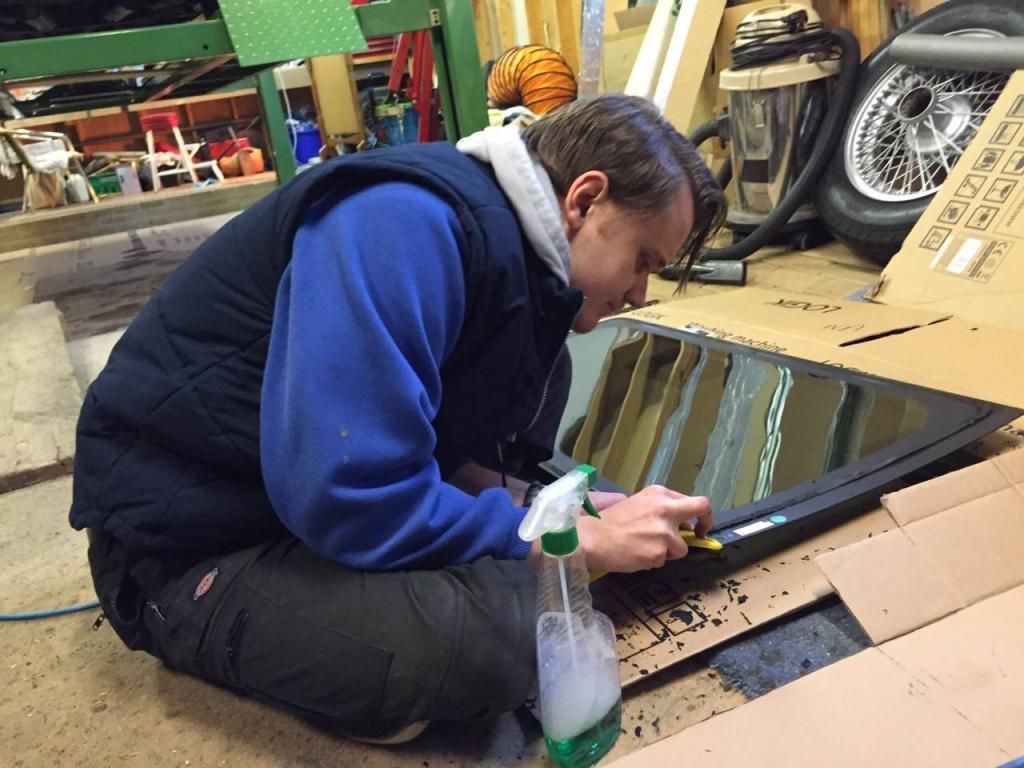 ----
Marking up the cut marks for the window: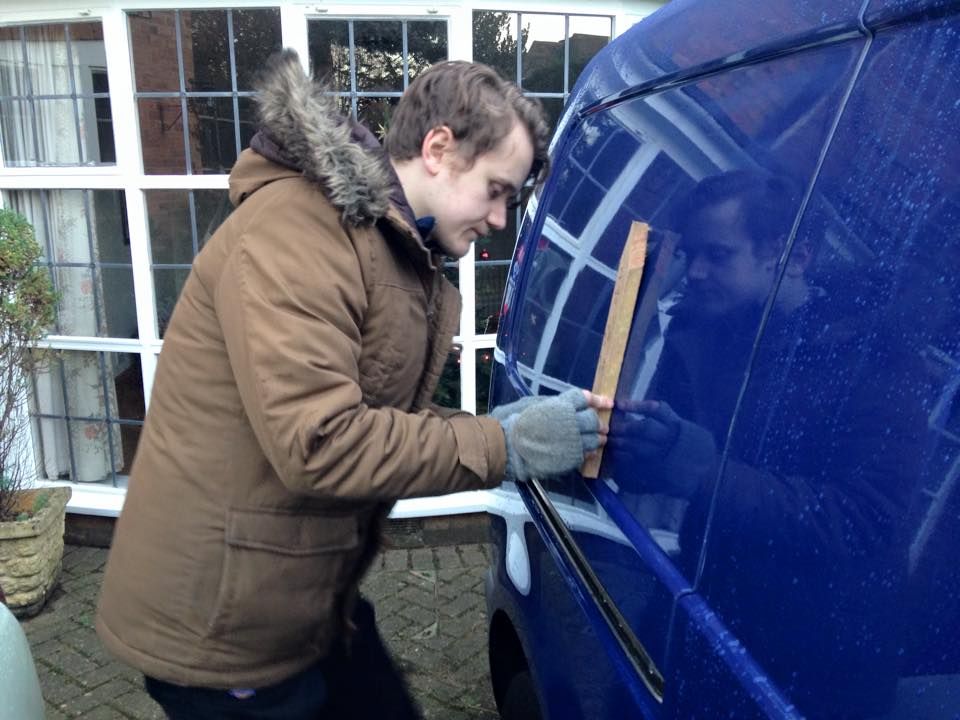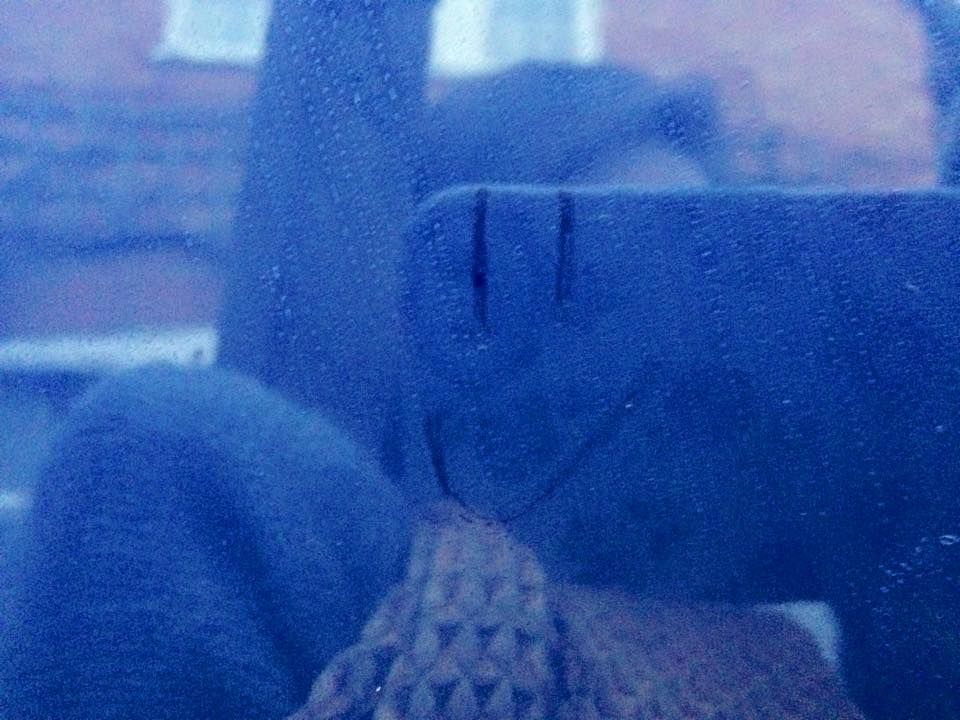 ----
Checking to see where the cuts would line up with the windows (sliding door windows supplied by the lovely chaps over at VGC in Birmingham - thoroughly recommended!):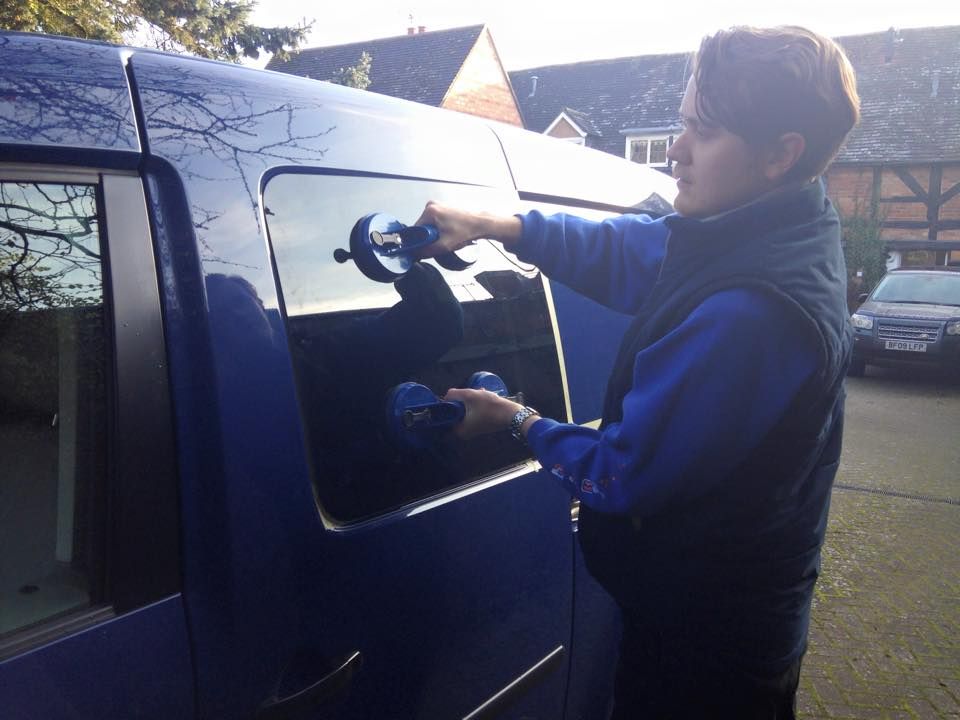 ----
Drilling through to check it's all sound on the inside:
----
Papering to protect the paintwork from the angle grinder sparks:
----
Mrs looking very happy with her work!
----
Practicing with the angle grinder: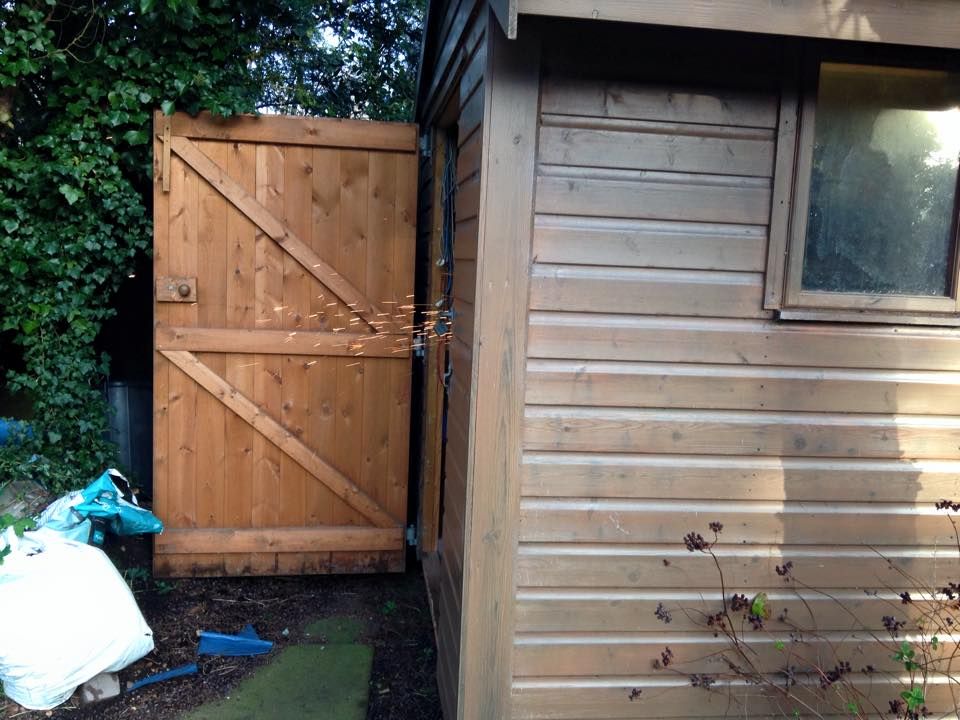 ----
ANGLE GRINDING:
----
Using a jigsaw to round out the corners:
----
First window cut out: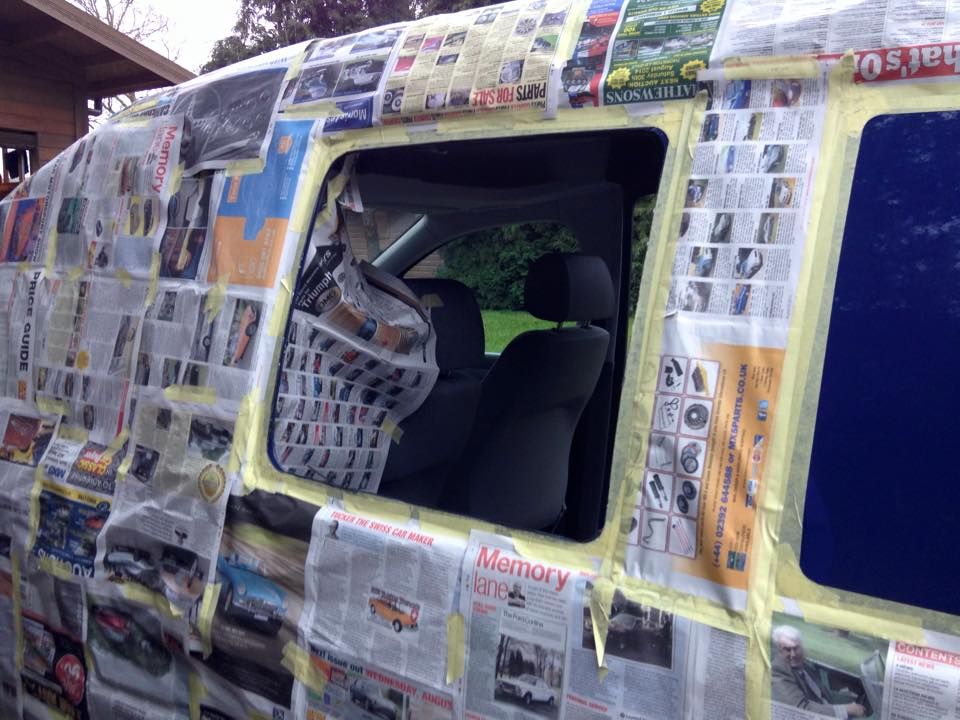 Dead chuffed:
Me and me Dad:
----
Both windows cut out: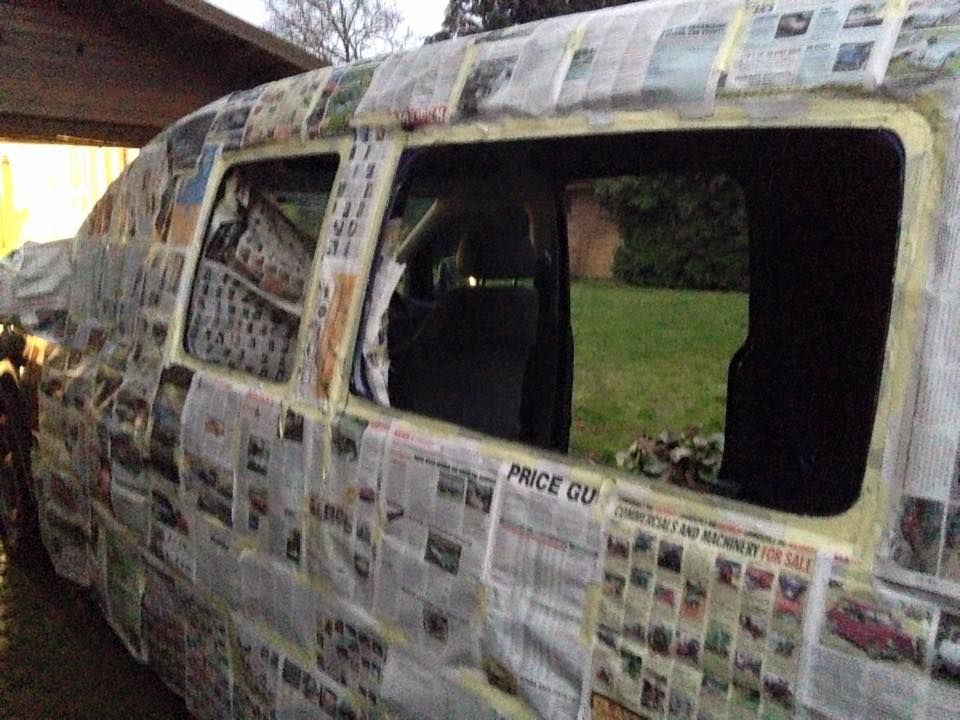 ----
Hammering the inner skin so the rubber window trim will fit around both inner and outer skin: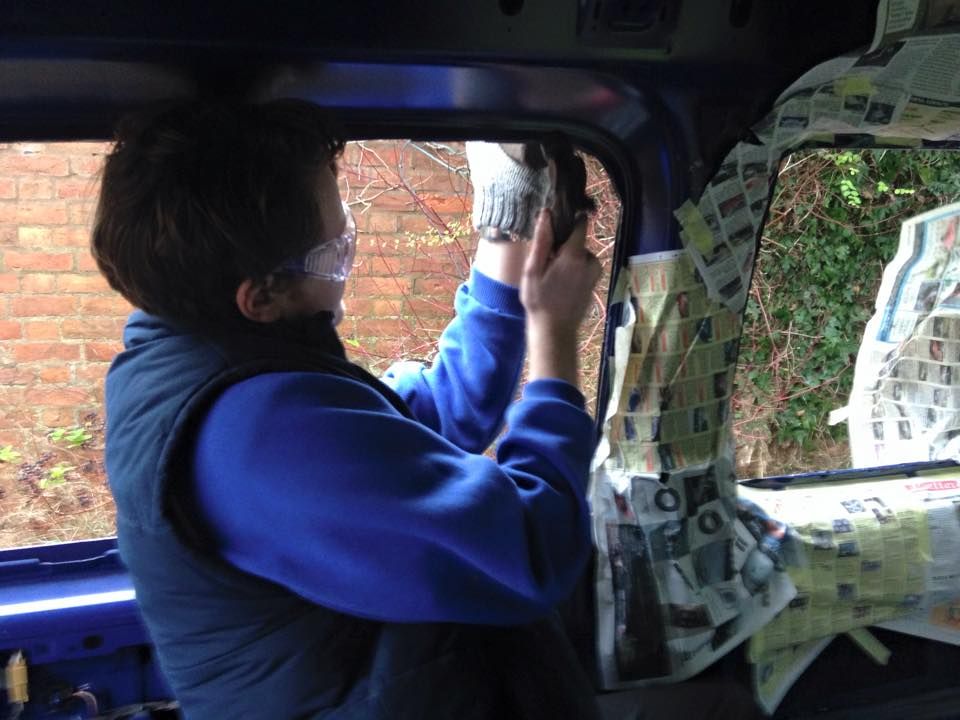 ----
After hammering and grinding the edges this is the result (right, before / left, after):
----
Offering up the trim and carpet to make sure it all fits - snug as a bug!
----
The Mrs priming the bare edges: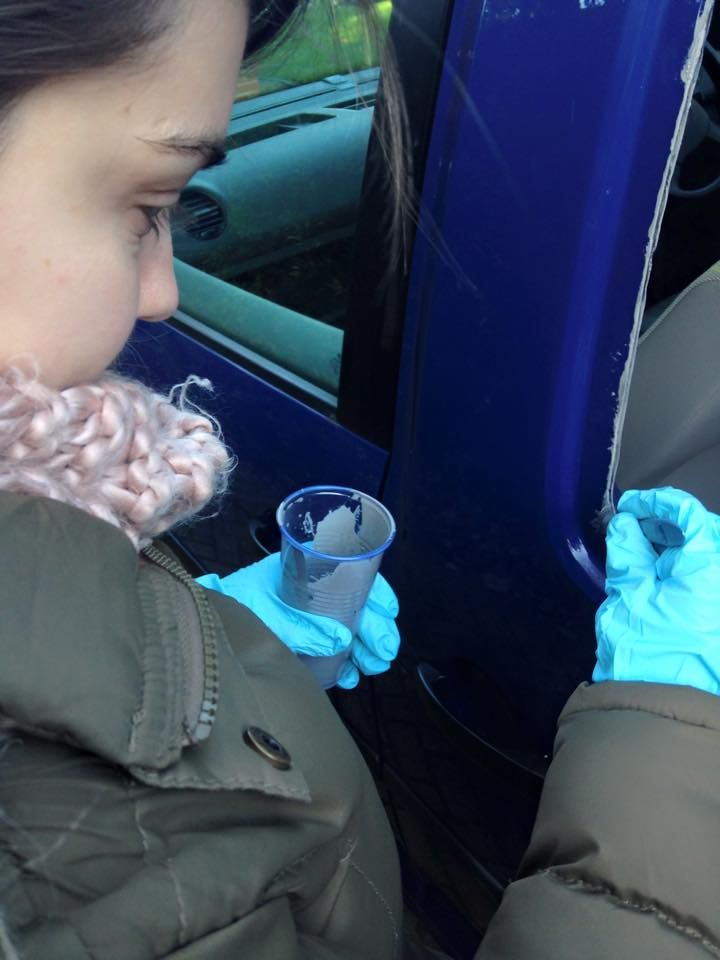 ----
Taking the doors off getting ready to paint. Carpet is too thick and there seems to be no good line to finish them, so I've bought a can of paint to match the carpet (beige) so going to give it a go!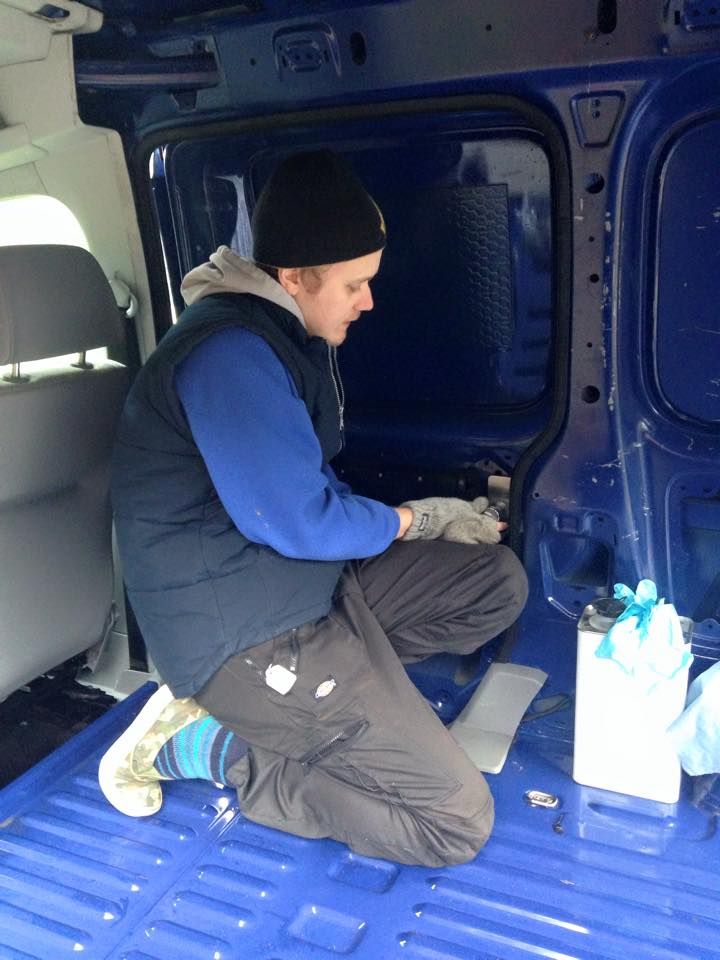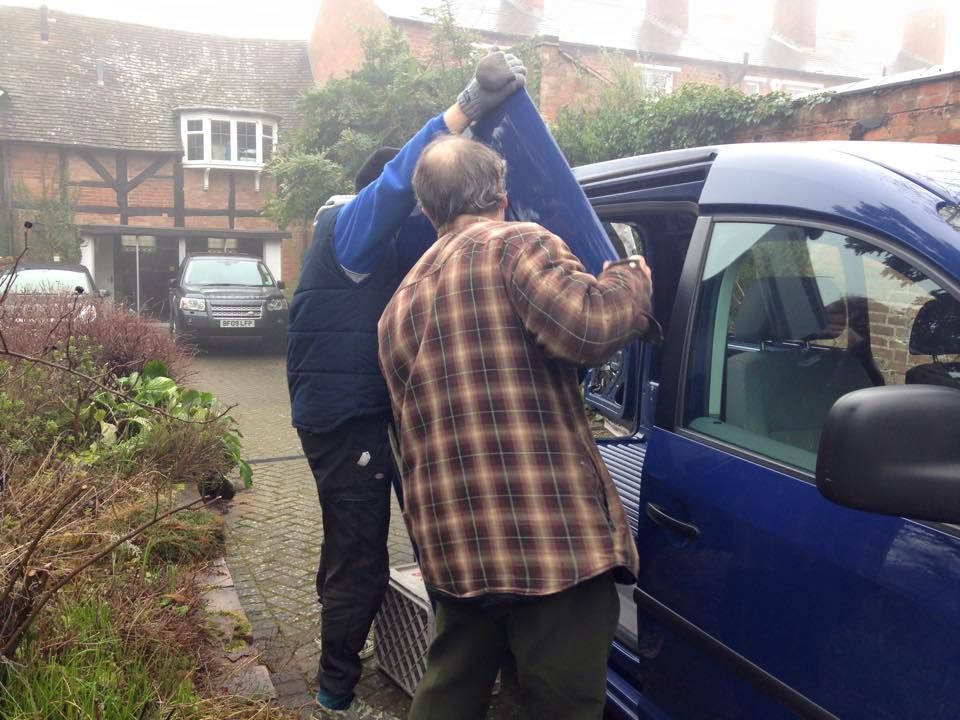 ----
Prising the plastic handle fascias off:
----
Getting ready to panel wipe / de-grease:
----
Masking off the paint areas:
----
All masked off!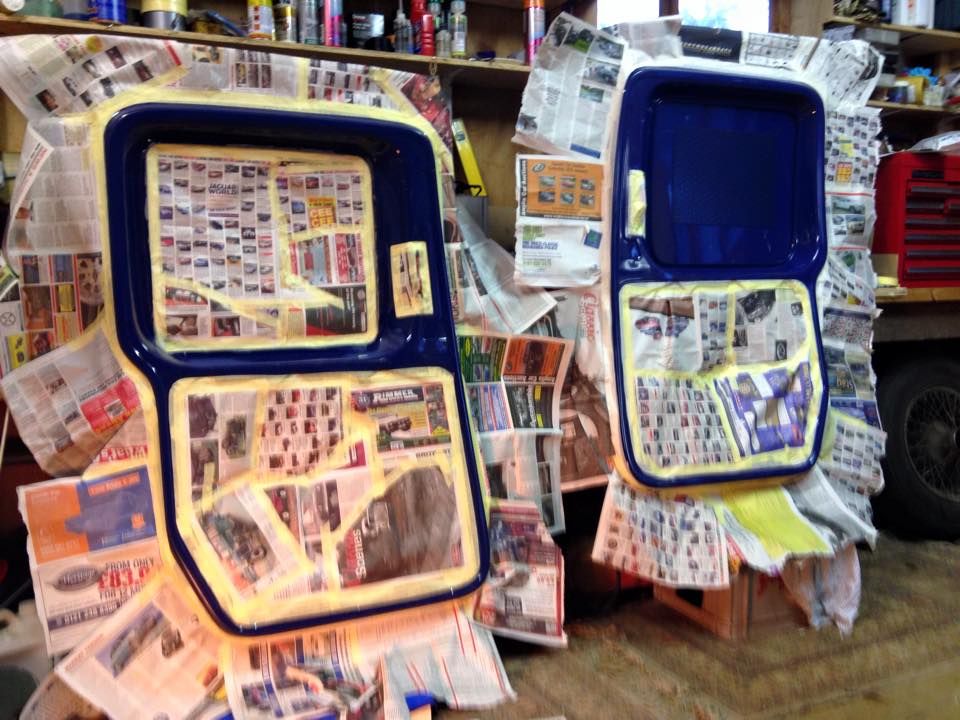 ----
Rubbing down with wet and dry paper:
----
Filling dents with filler and scratches with primer: