Discussion Starter
·
#1
·
Here's Kermit my 02 lwb 102! Bought in Dec 2011 with 128k the plan is to acheive something that i can work out of every day, and throw all my tools out of and live in for festivals and the weeks & weekends away. Ive already started planning our roadtrip round the highlands for later this year so its full steam ahead!! Here he is the day after collection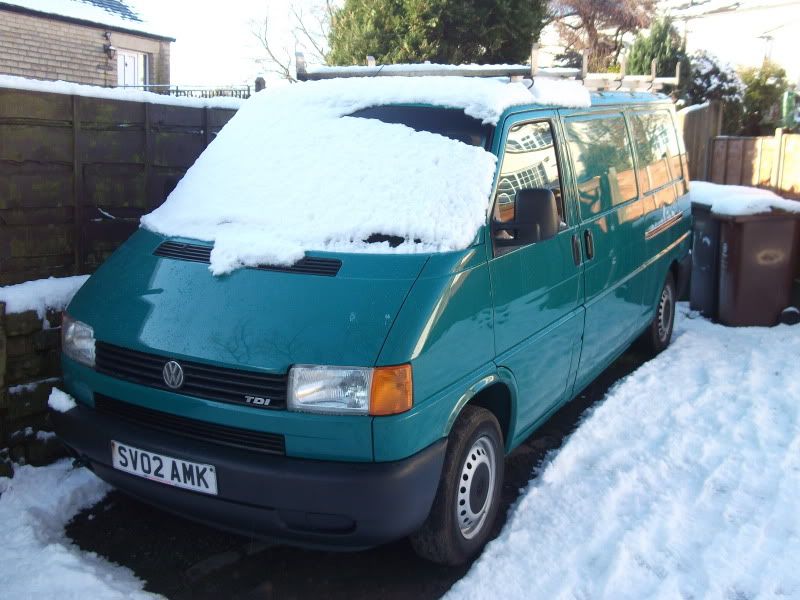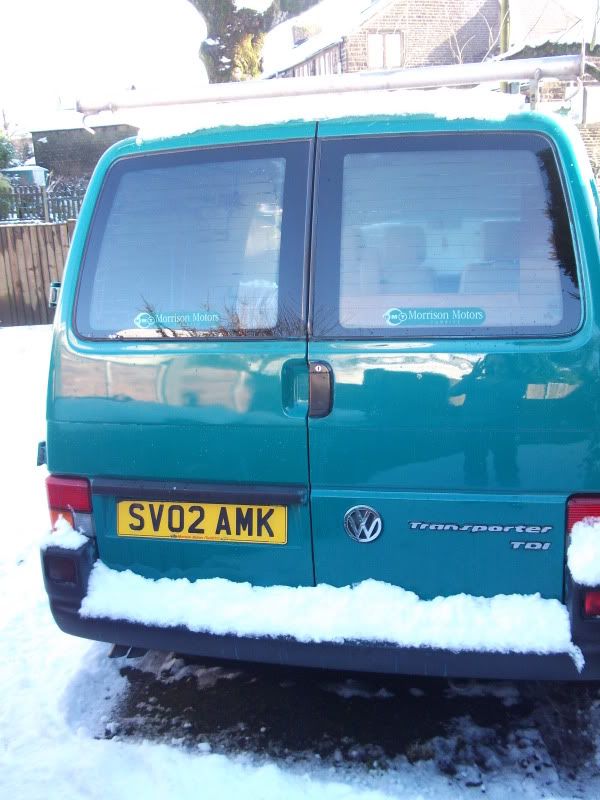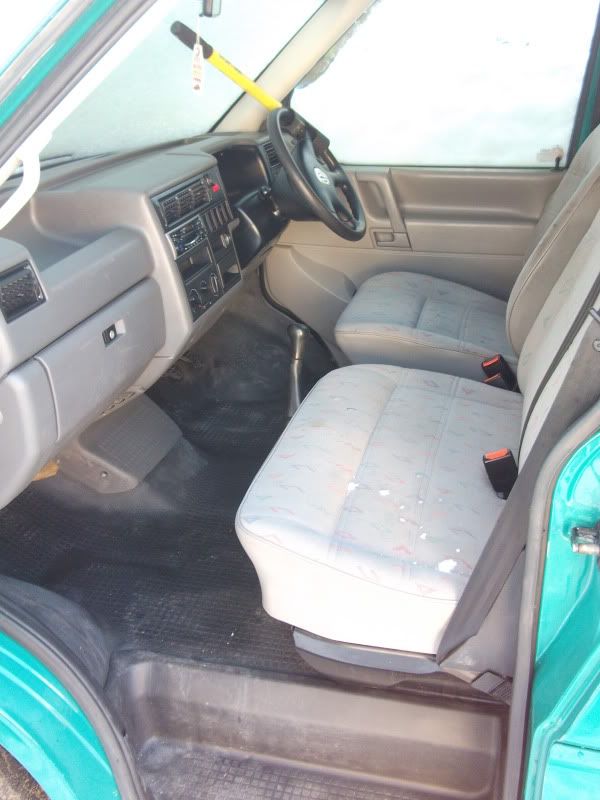 been a plumbers van previously tho the racking will come in handy for now until it has to make room for a window!!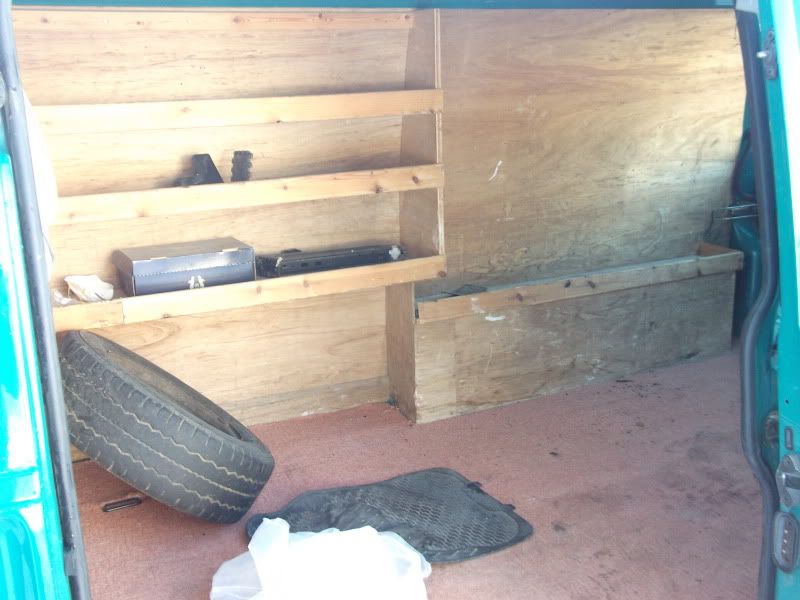 .
could not put up with the horrific sounds coming from the cardboard cones aka speakers for a minute longer so i threw these in that i picked up for £12.50 from halfrauds!!!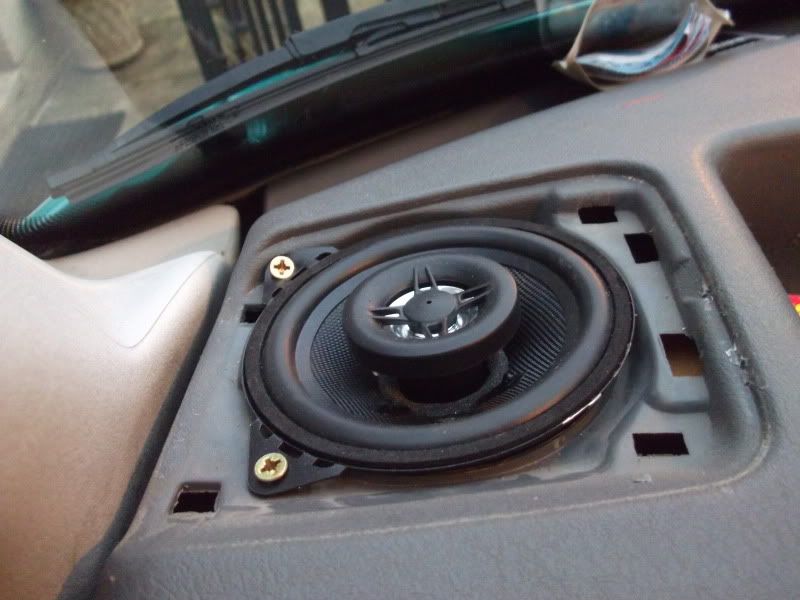 the grilles do re-fit. not quite philharmonic but a good improvement along with the sony cd player from my old van. gear lever extension & shortshift mod made the world of difference but took a bit of getting used to! obligatory jaegermeister flowers on the mirror T: gets me some very funny looks at the builders merchants!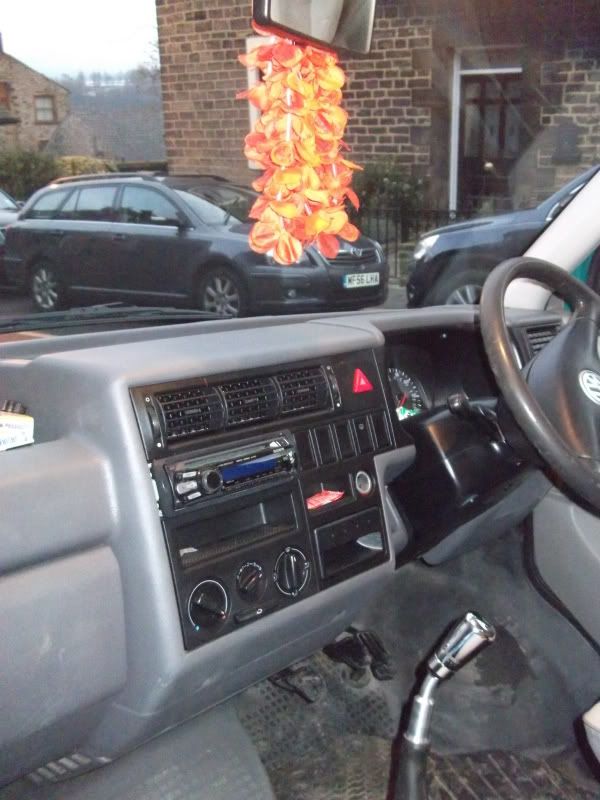 did the egr clean & blank as for the sake of £3 i thought it was a bit of a no brainer. not noticed any difference but i feel better after seeing how much sh*t there was gunking it up!! headlight loom has been uprated with nightbreaker bulbs from xtreme van (incredible srevice) & made a hell of an improvement, had a similar loom on my mk2 golf but this one with the bulbs is miles better! had some reverse sensors in the cupboard to whizzed them in. figured why not!! got myself a roll of limo black tinting film to keep unwanted eyes out when parked up at jobs. £6 & took an hour. not a bubble to be seen! good job if i may say so myself!! also did away with the scabby rear badges to clean things up a bit.
thats not a scratch (though there are plenty!) its the garage striplight.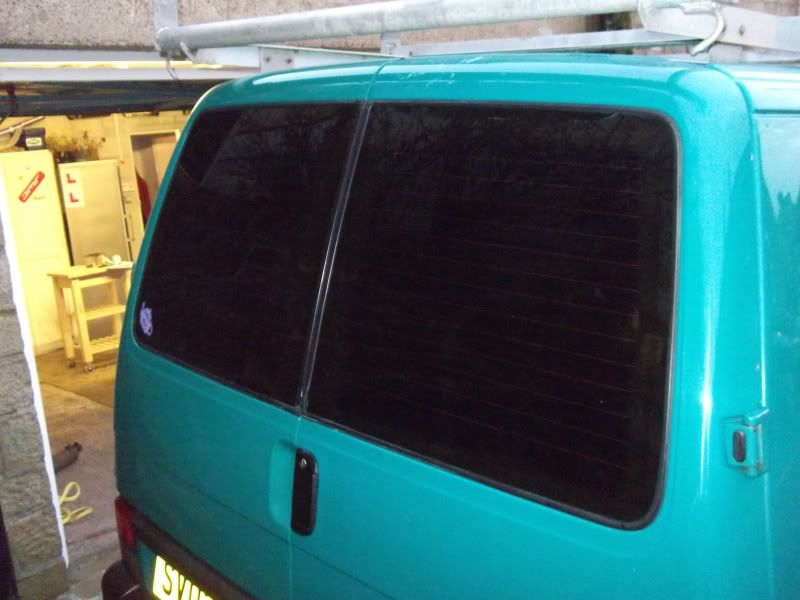 wound the front down a tad today to compensate for weight of tools etc. looks more raked than it is because of the slope
went mad with the silicone spray ( 1/2 price back 2 black
)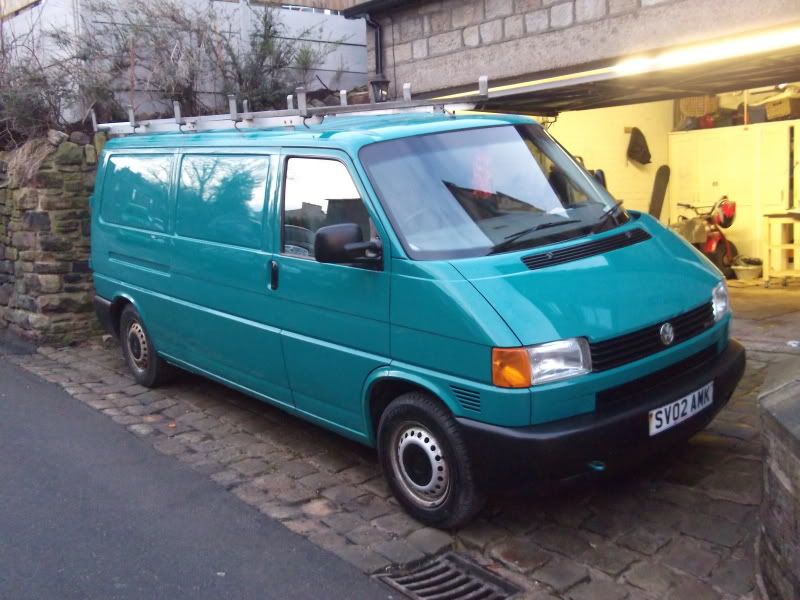 Thats it up to now! Future plans are wheels (in the pipeline c/o colese (obviously
)) coilovers so i can keep it sensible for work & wind down for shows etc. Probably vmaxx with the adjustable dampers. swap that cattle grid of a roofrack for something a bit prettier! Insulate & carpet rear, side windows, de-cat, vr6 splitter as i wont be able to go too low with the wheels planned so im gonna give one a go & see how it looks. captains chairs or swively saabs and an ingenious removable bed that i have yet to design!!! Loads more but ive had enough! Phew! A: