Discussion Starter
·
#1
·
after a smash a few months ago and some fighting with the insurance company iv been vanless, but theirs good new the insurance company have finally paid out
and iv bought the van back to repair.
theres some details bout the accident here
http://www.vwt4forum.co.uk/showthread.php?t=53147&highlight=accident
but the just is that i drove into a land rover and mine came out the worse, with a complete drivers front end needed.
first job (after fighting the insurance company was to find the parts, im planning on doing this mostly my self, alltho this could change depending on how it all goes.
now finding parts from ebay has proven to be a pain, as they don't tend to put up wether there long nose or short, and mines a long nose. and i really wanted to use oem were possible to minimize hassle in fitting.
currently the van looks like this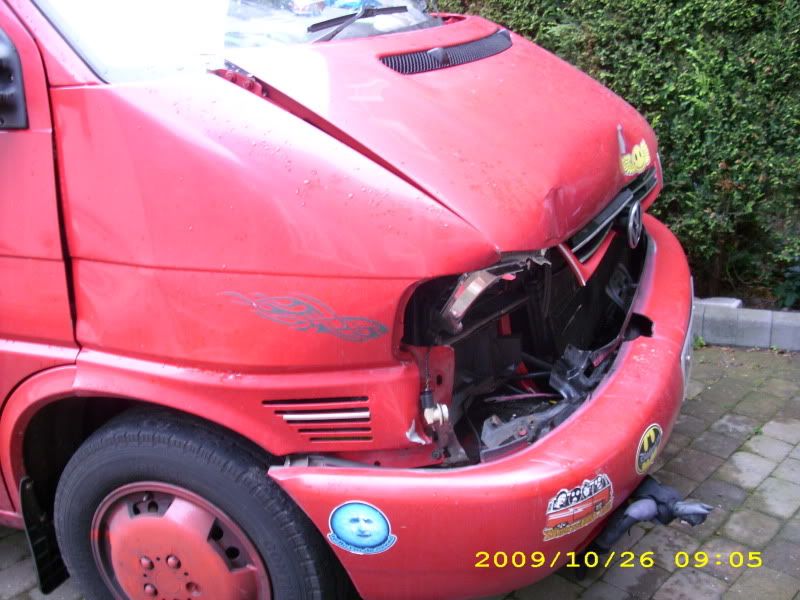 hope fully ill have her looking like this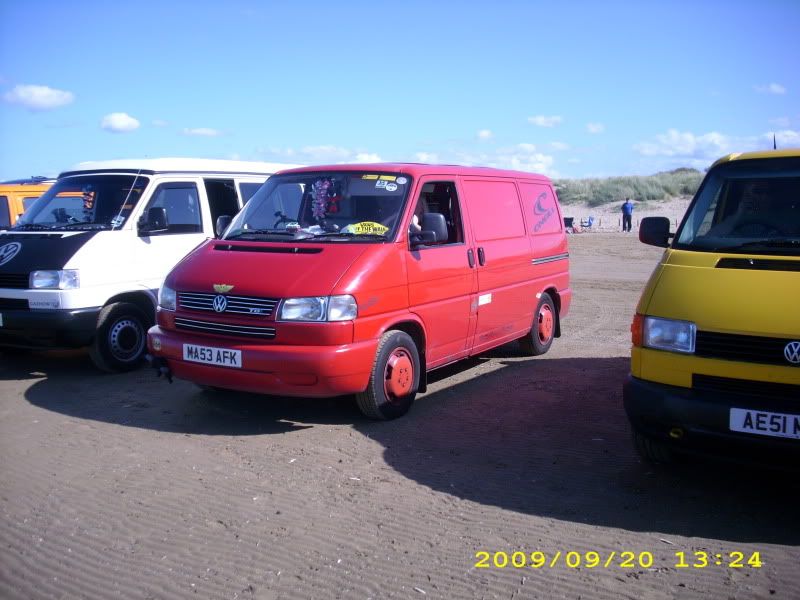 already bought are some mods from t4srus got the indicators the grill and hopefully some devil eyes (altho these are only in lhd atm for the long nose so not sure when ill get them,)
the front bumper is coming from t4-vr6 a member on here with a spare bumper.
im now looking for a bonnet and wing, as well as crossmember and locking panel and any other bits attached, does any one have any pictures braking down the parts on the front end? i found this
http://www.justkampers.com/shop/type_4/type-4-original-vehicle-parts/body-panels
but not totally sure what parts are for the long nose.
any one used just kampers parts? or any suggestions on where to get the bits?
thanx