Discussion Starter
·
#1
·
Last year, I picked up 2 4x4 LT40's. One in Germany on the Austrian border and the other one for spares in Denmark.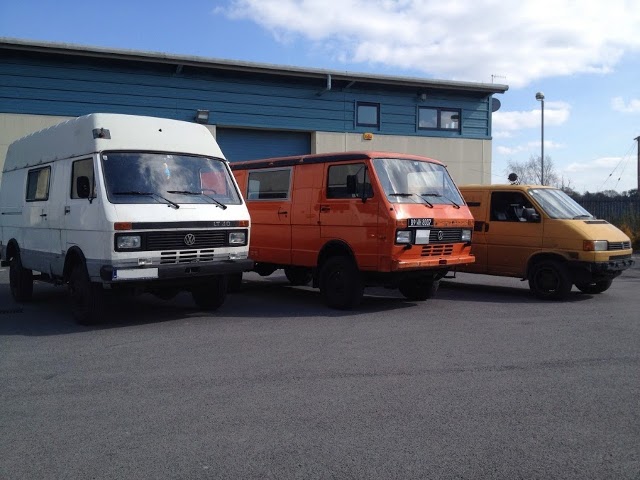 The white one, was the one I initially bought. The orange one turned up a week after I arrived back in Ireland with the white one. I bought it for spares and only brought it back to Ireland in March this year.
To give a bit of an idea of the size difference, here another photo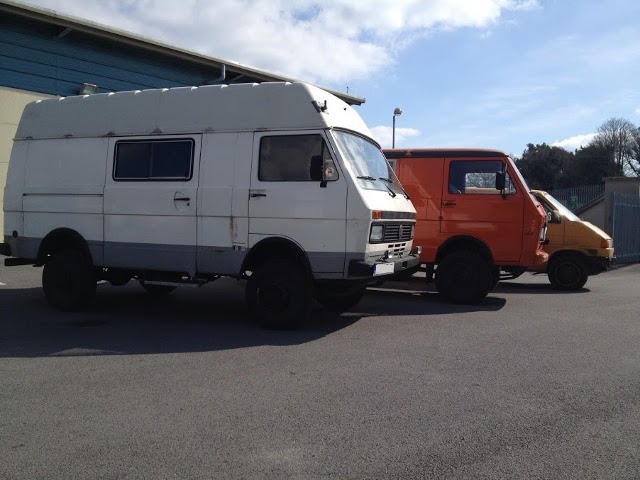 My T4 is lifted 50mm over standard on Seikel suspension, so it's not precisely low either. Still looks tiny compared.
I've always preferred tin tops. It's easier to get into places, less hassle on ferries and less chances of issues with the roof. So when it turned out, that the orange LT was too good to break (I drove it all the way from Denmark to Ireland), it became clear, that this is going to be my main camper.
My plans are to install the ISRI truck front seats from the white LT in it, cut the center piece of the bulkhead for a walk through, fit out the rear and install an offroad pop top like this.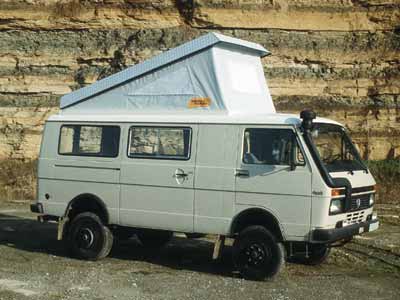 The LT has high and low box full 4WD with locked center diff and RWD settings. On top of that, it has front and rear diff-locks. So compared to the T4 Syncro, it has a good few advantages when offroading.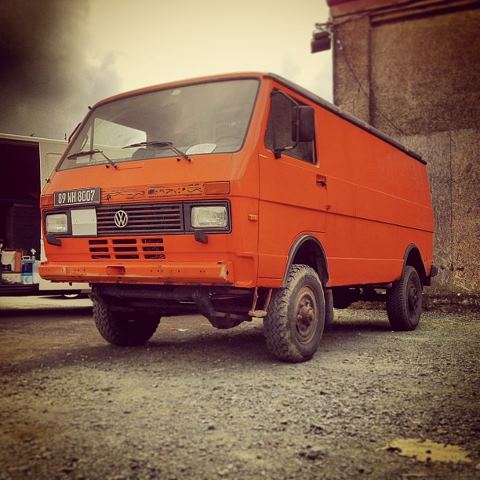 The engine is the 6-cyl 2.4 turbo-diesel (code: DV) with 102 bhp and 200 Nm. So pokey enough. Fuel consumption is about 20 mpg, when you're lucky, but that has to be expected from an offroad vehicle that big.
The van was originally used by the swedish government for forrestry, then bought by a fella in Denmark to build an expedition vehicle. He abandoned the project and sold it to me.
Anyhow, I'll be updating this thread with the build, as I get on.
/M