Discussion Starter
•
#1
•
I have just discovered what VCDS is while stumbling into MFSW envy.. so now I want one.
So it seems that there are 2 or 3 different models of OEM MFSWs & all sellers say something like " fits transporters" or "fits T5.1" but then also say " make sure it is compatible before buying". How can I find out which is compatible? To be more precise is this type compatible with any T5.1?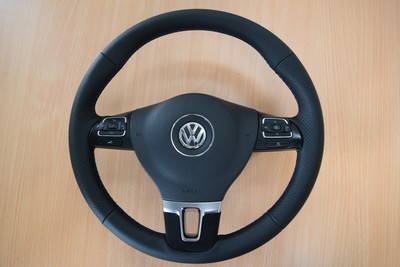 Finished with a Blue Stitch. We have also had the lower part of the wheel (See pictures) finished in Alcantara. Transporter T5.1 / Caddy / Golf MK6 / Passat / Polo / Jetta / Tiguan / Touran & others (Of the Era that this wheel was available).
Then it seems straight forward enough to fit one apart from the coding. Is there any kind soul in Brum or close enough to help me code it if I get one ? I can pay in home made craft cider if that's your poison.. or cash.
Thanks
Tog