Discussion Starter
•
#1
•
Up for grabs I have a 1998 1.9TD with only 110k on the clock.....which is very low for the year. This has never been a work horse builders van it has been used as a car all of its life! :ILU:
This van was a pre reg then sold to a company that had it converted to a disabled vehicle to ferry kids daily to school. This has been a well kept van and drives spot on.
This multivan/day van conversion has been done after previously owning a full on small camper that I found I did not use. The bed in a full camper conversion is greatly reduced in size due to the run of units along one side. After getting rid of that camper I purchased my T4, over the years I have had 3 interiors and finally settled with the same multivan converison (although a tad more pimp). The multivan conversion is superb, spacious and efficient. The bed itself is actually large than a standard double bed you have in your home. So for me personally I find this to be great as I often find myself sleeping in the van with a mate when we go on a surfing trip (kite). With this large bed your not getting too cosy with your buds
So you've got a massive bed, somewhere to put your laptop so you can watch dvds or use the table for putting the kettle on with one of the convenient hob in a briefcase things. Oh and you've got a good amount of storage underneith. And if you so wish you can just unclip the multivan bed and slide it out if the missus wants to do that all important trip to ikea
The conversion:
Changed with DVLA from disabled to PLG
Windows all round
Limo tinted
Lowered 50mm all round
Golf GTI alloys
Euro style rear lights
White front indicators
Newly serviced
12months MOT, 3months tax
Colour coded bumpers and mirrors
2 captains seats
Passenger seat swivel
Drivers seat coat hanger
Multivan style table, which moves left and right, locks in the centre and can be removed in seconds
Carpet lined and sound proofed
Altro industrial grade flooring
Rear headling covered to match the cab headlining
Most importantly multivan bed
This leads me on to the appeal of the multivan bed. I personally would not want to put friends/loved ones on a seatbed/conversion that had not been crash tested and put through the tightest of safety criteria. It is a fact that in the event of a crash some seat bed systems suffer catastrophic failure, especially ones made from plywood. The multivan bed system is the safest possible seat/bed to have in your vehicle in the event of a worse case scenario of an accident. The multivan bed is genuine equipment from VW and is fitted to the vehicle with genuine VW fixings.
The price of this lovely and practical van is a very reaonable £5500 (you'd pay double that for a genuine factory multivan)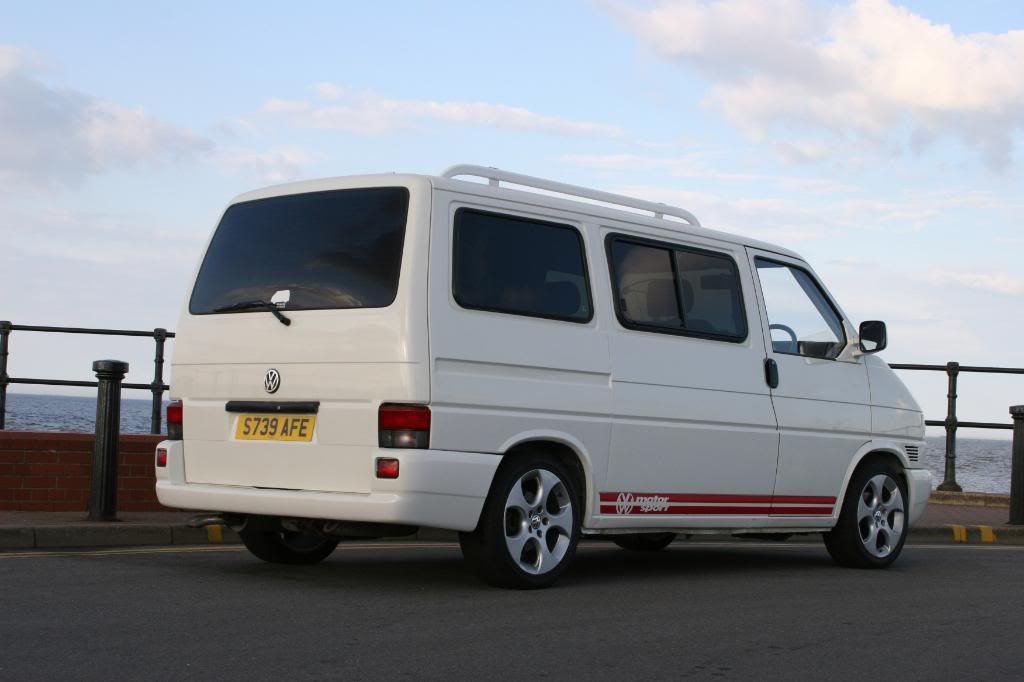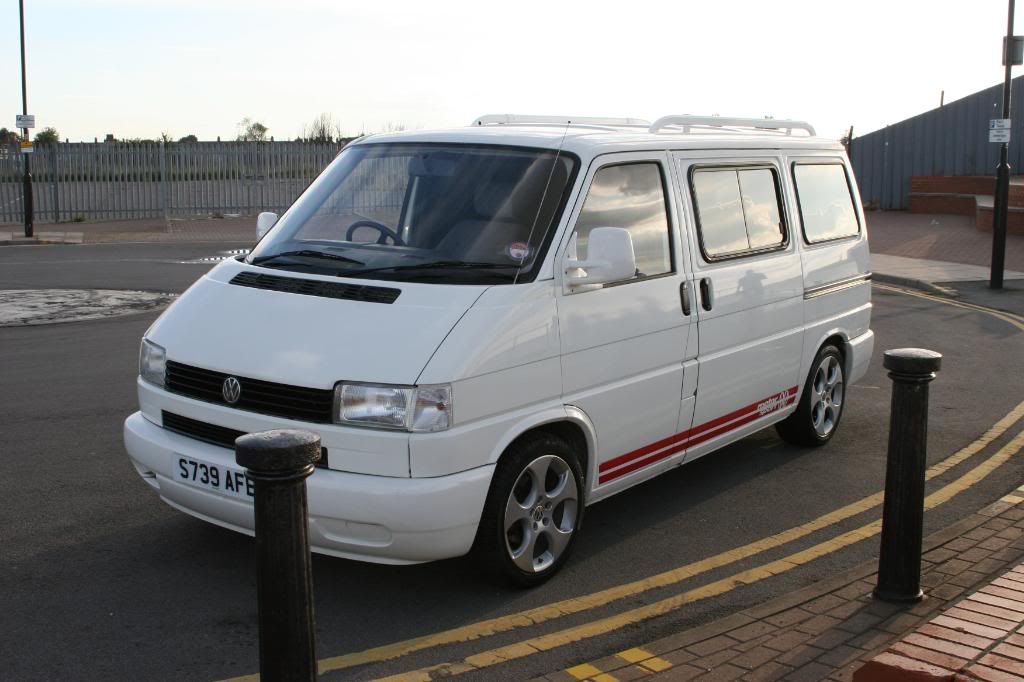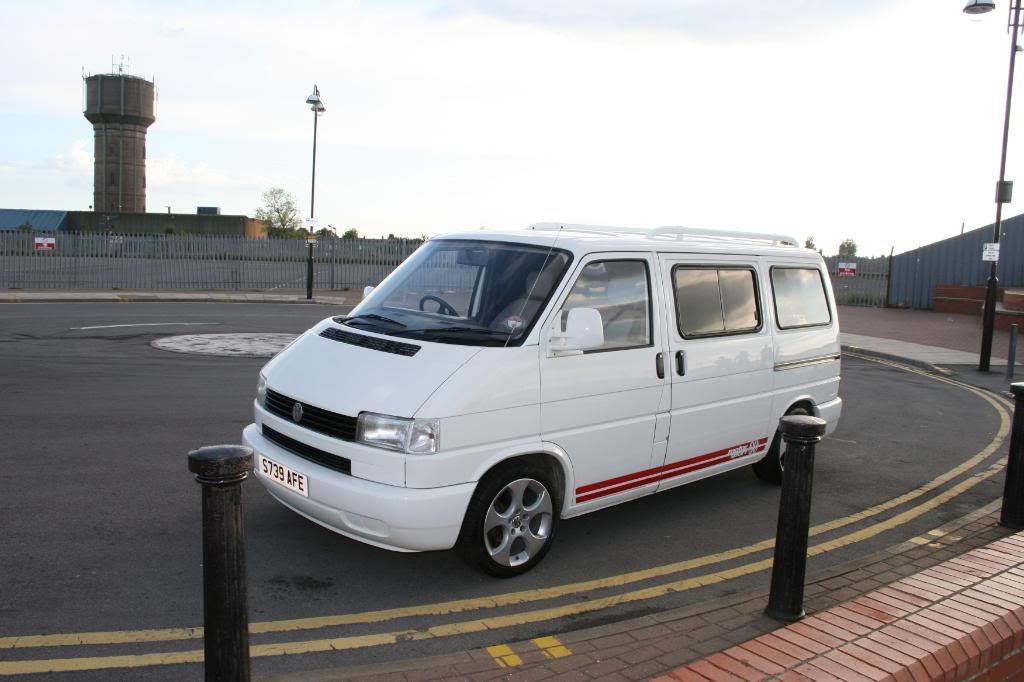 Only 110k (4th July)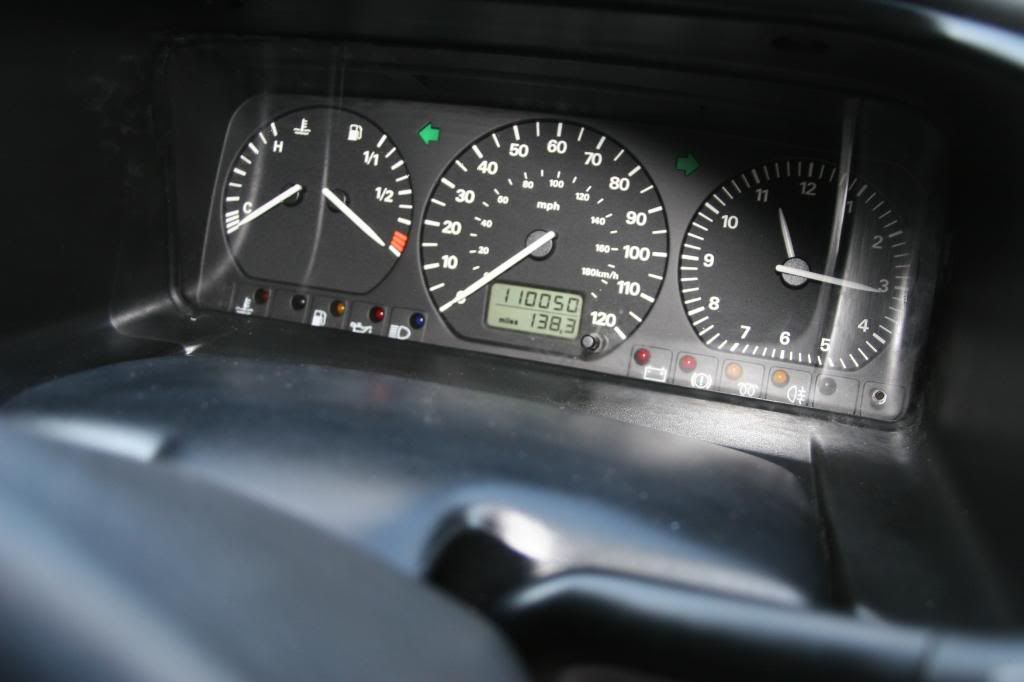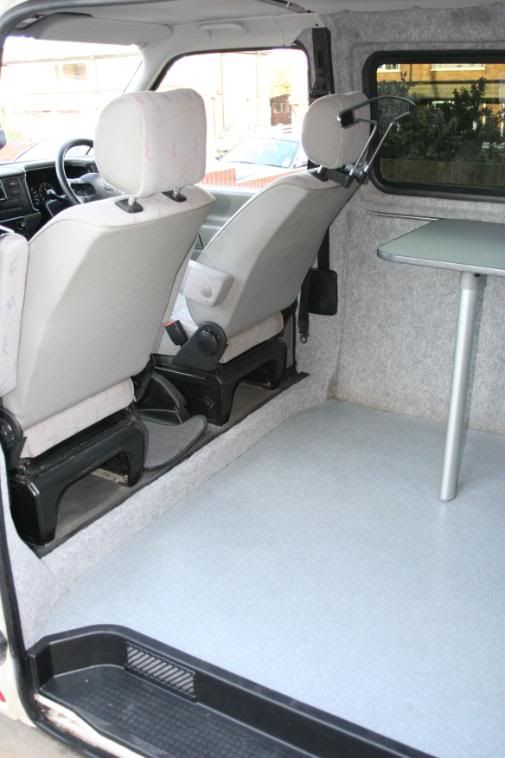 Swivel front seat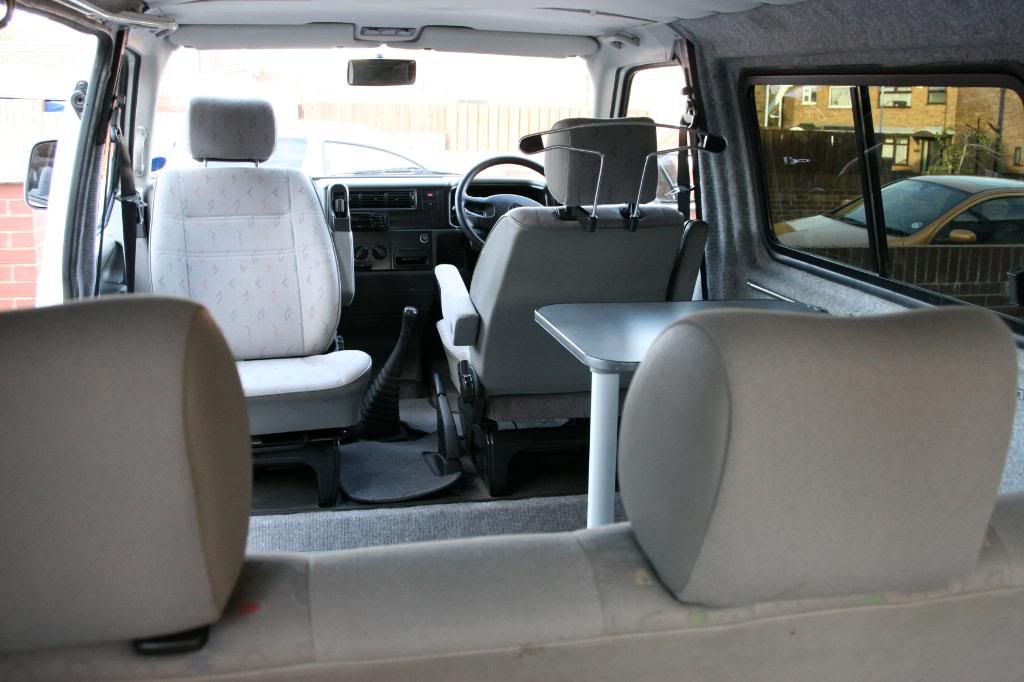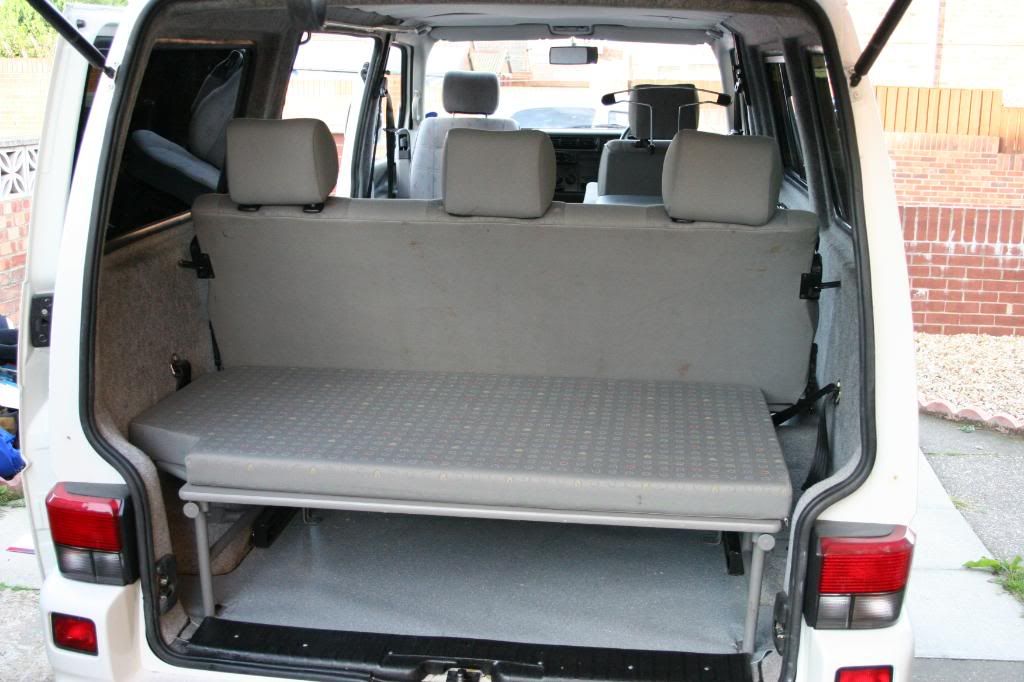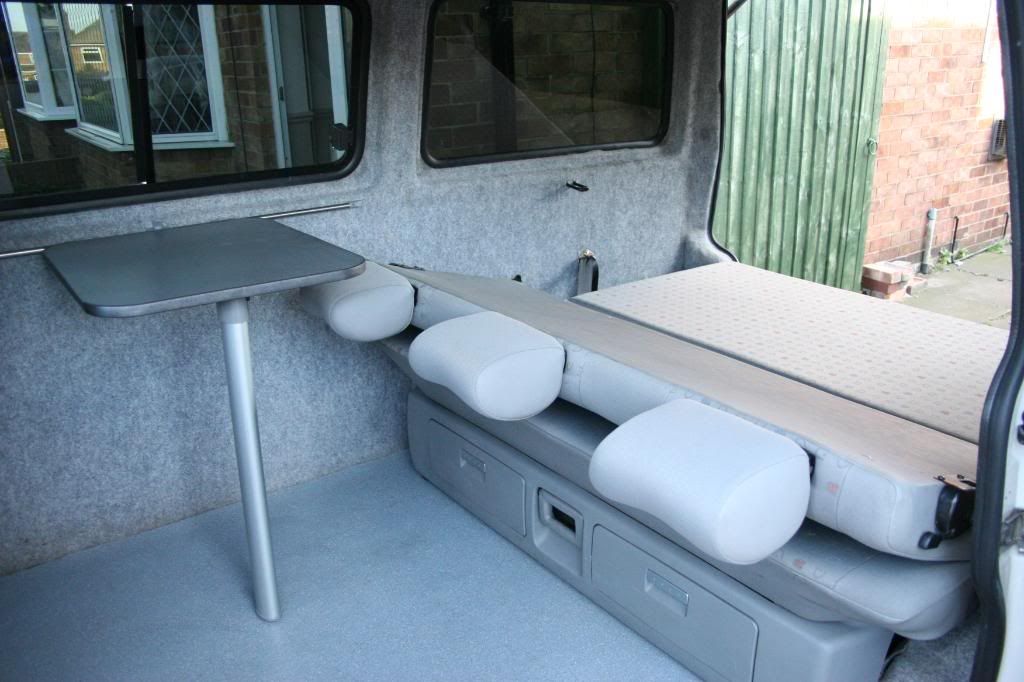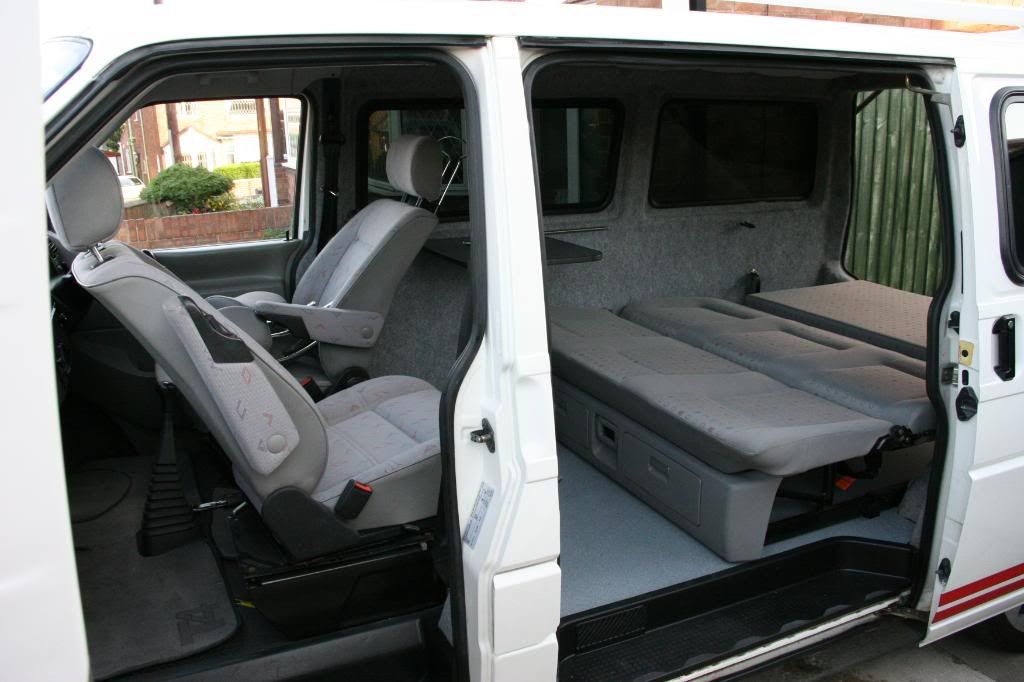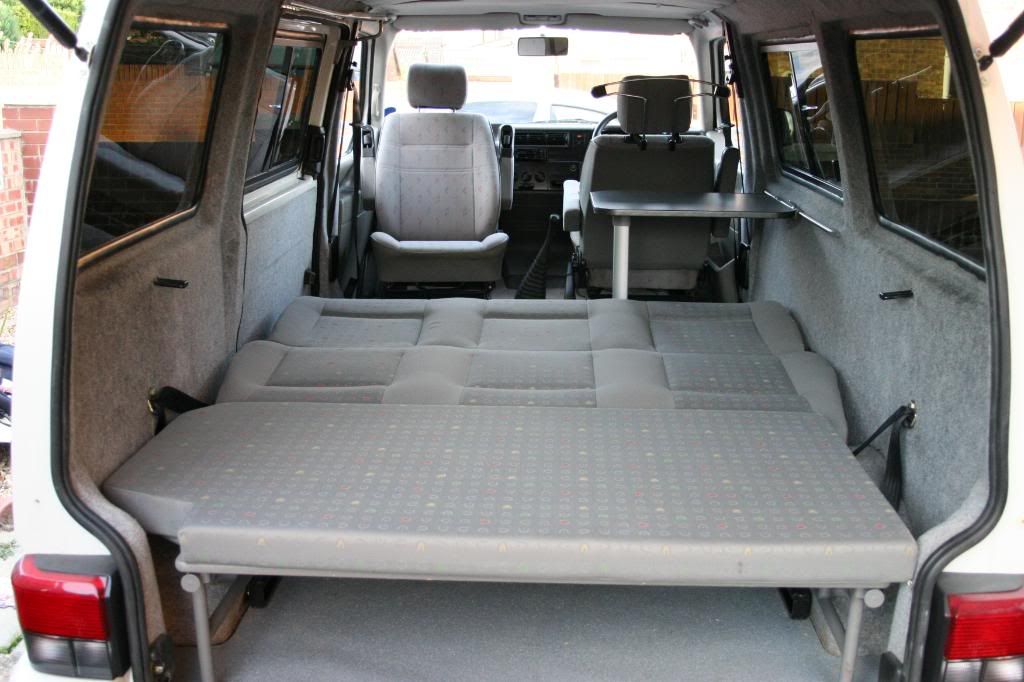 Loads of storage room, and also with the limo tints you can't see in but can easily see out.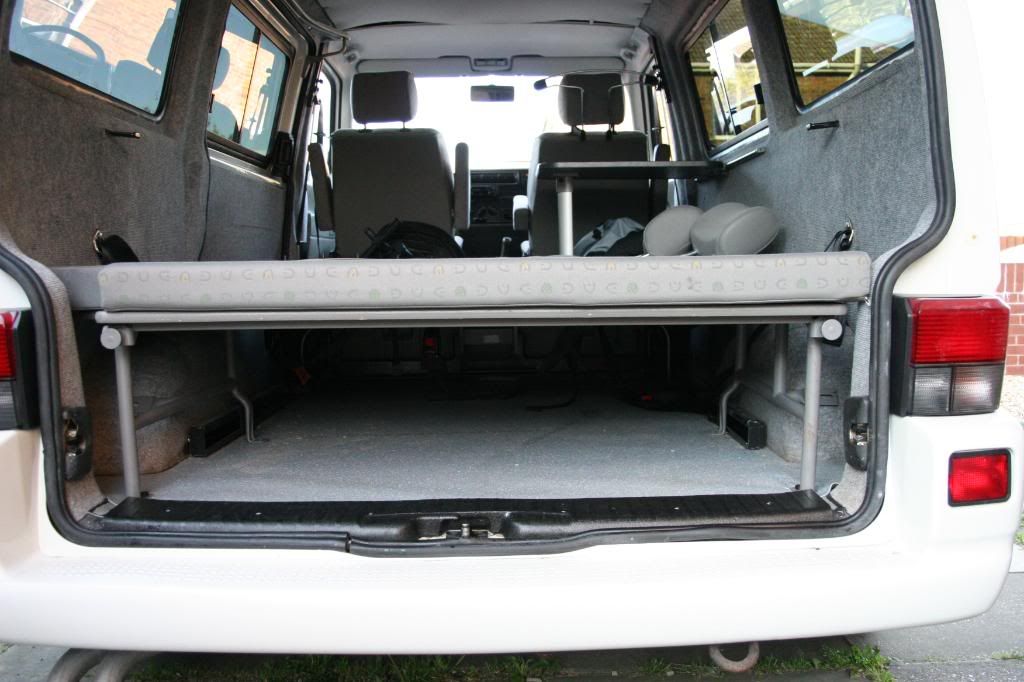 Please PM me, text or phone (can't answer when I'm on shift though)
Tel: 07796426518
Adam