Discussion Starter
•
#1
•
Ok so i have owned my van since August, and have been modifying it slowly ever since. I never made a build thread incase i cocked the build up!!
Ive used the forum loads throughout this time, and must say thanks to all the guys who quickly offer help and advise! T: hopefully know i can start passing some of my lessons back on!!!
This is the Van as i picked it up, 02 plate 2.5tdi 88bhp Blue I model. With 165,000 miles, used as a farm supplies delivery van, then a fire protection company. It came with full service history.
I first set about lowering it, i opted for 55mm GMAX springs, and budget dampers from Bluebird. My aim is to upgrade these when im happy ive done everything! (When that will be?!!!) As you can see bumpers are off, as i was stripping it down for paint!!:ILU: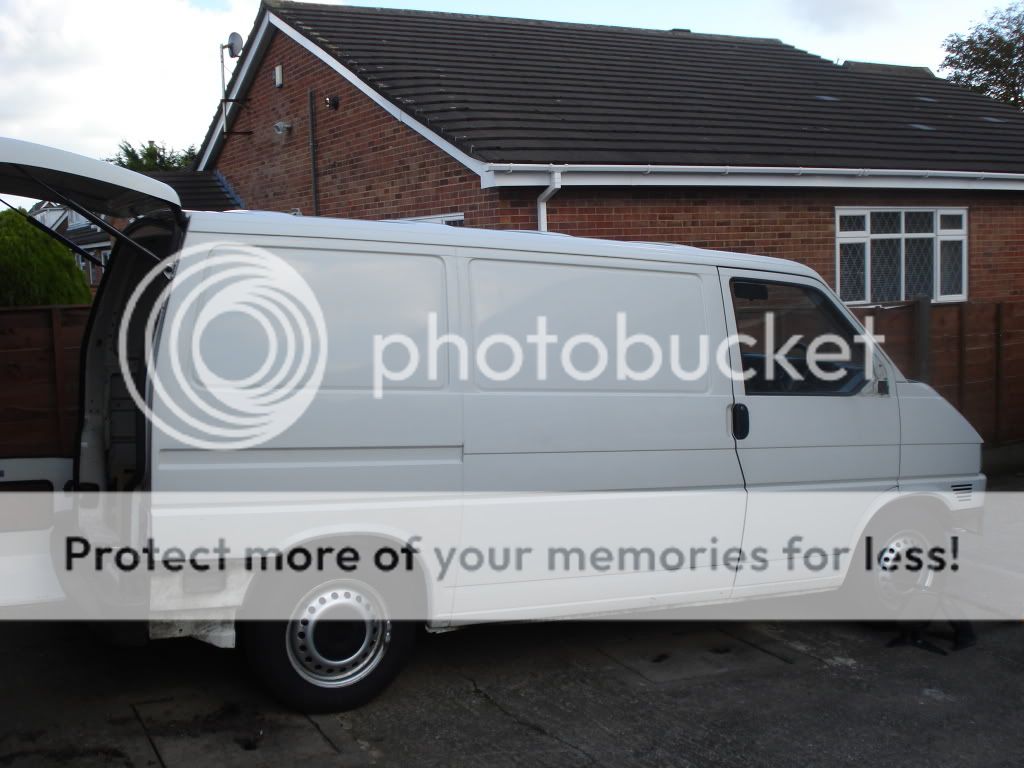 I then installed some Leather Bucket Seats taken from a Mercedes CLK, the guy at the scrappers told me?! These were 70 notes! Had to weld them into place, but was simple enough to do.
There elctric but i havent wired them up, i just hooked a battery to them, set the right position and left them!!