Discussion Starter
·
#1
·
Just been offered first shout (he promised he would) on my buddys 03 plate T4, so my beloved motor is up for grabs. Heres a run down:
1.9TD
96,000 miles
10 months MOT + 4 months Tax
Comprehensive service history (missing one receipt)
18 inch RS6 alloys
Limo black bonded windows
Insulated, boarded and carpeted
Cannondale forge full width rock and roll bed with seat belts
Storage units with built in sink, pump, tap and containers (and i'll chuck a portable cooker in too, so you can make a cuppa!)
12/240v Portable Fridge.
12v lighting at feet level (blue) and in the roof lining
60mm custom stainless steel side bars
Lowered 60mm
Clear indicators
Wind deflectors
Painted calipers (blue)
I bought the van back in march 2008 off Ebay, The van had 1 previous owner, 76,000 miles and full service history. The van had been used to transport coffee machines (chrome ones you see in cafes, dont worry not coffee nation!) around london and up to there depot in Nottingham. She'd been well looked after but had suffered minor scrapes to the sliding door and drivers side rear arch but nothing nasty.
I took her home and set about building myself a camper, now ive done the camping thing for many a year and knew exactly what I wanted out of my conversion. First though it was into work for a respray, windows, lowering and alloys. Then I insulated the floor, roof and sides before ply boarding and carpeting in excellent quality carpet (from rainbow conversions). Finally added the bed, units, fridge and sink to finish.
Since then shes been to Dubs @ the castle 08&09, Volksfest Wales 08, Vanfest 08, Vanwest 09, as well as countless Vw meets. I've taken around 20 camping trips the last being a week in Zeeland (Netherlands) in August 09. The van has NEVER let me down and i've made sure shes kept well maintained. The cambelt was done around 85,000 (I will have to check reciept for exact millage) and she had a full service including new power steering, alternator belts and new backbox before I went to Holland in Aug.
The cab is in excellent condition, no holes, rips, scratches etc, headlining is nice and clean, all the electrics work fine etc.
Bad points: I dont really look at these as bad, more things I haven't got around to finishing:
Theres a chip in one headlight ( I've got a headlight just haven't fitted it, will be included in sale)
The inside of the door shuts could do with painting (just to finish it off nicely, haven't got around to it, I've got the paint will be included in sale)
Theres 2 scratches on the drivers window (about 6 inches long looks like it was done with a ring)
The inside of the rear doors need carpeting or windows (Could never make my mind up whether to fit rear windows, I got spare carpet will be included in sale)
That really is it, no scratches on the paint or wheels. No water or oil leaks, clutch, gearbox, brakes, electrics are all fine.
I'm looking around £6500 ovno
The van is also advertised on Ebay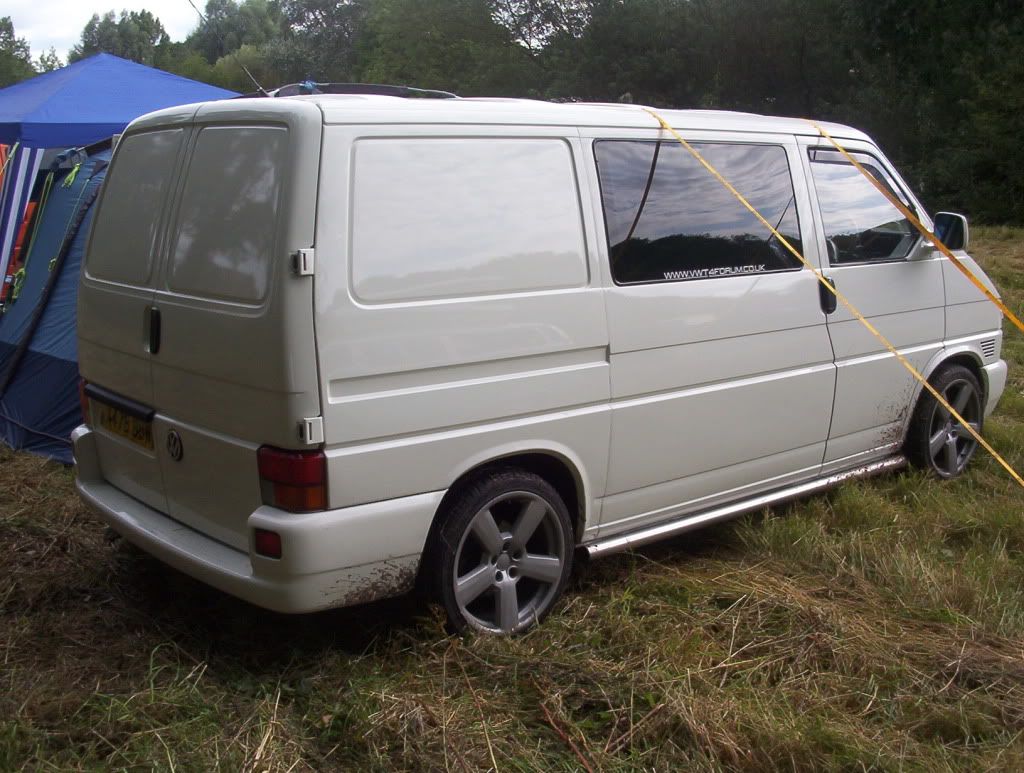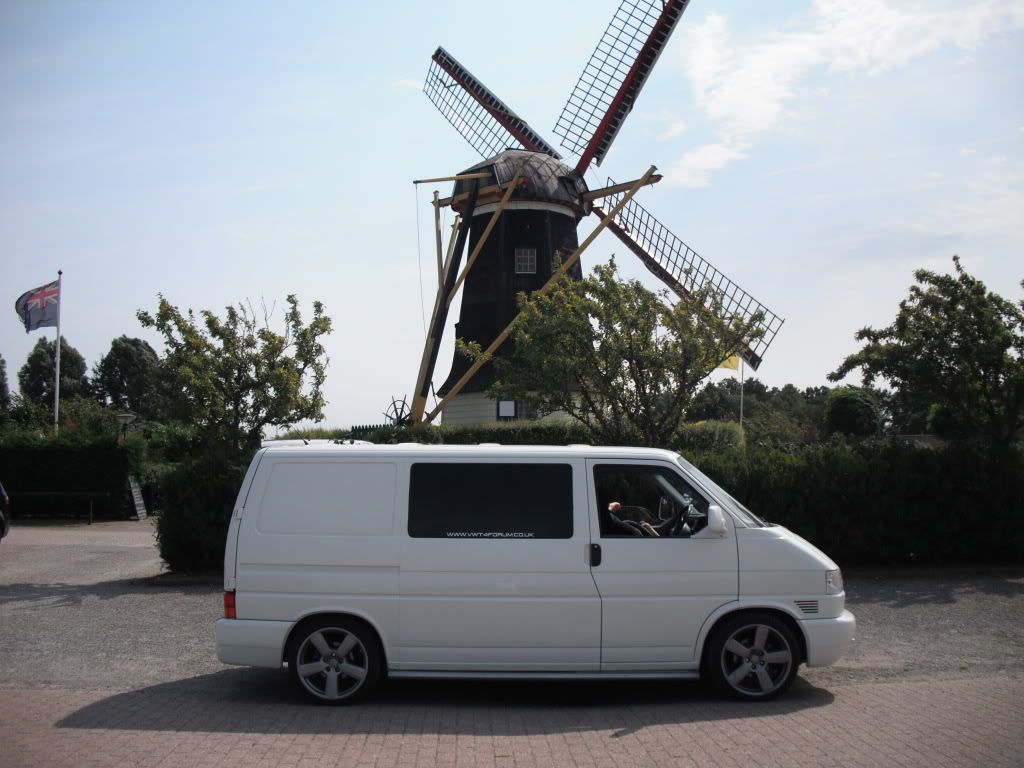 Theres loads more pics in my build thread at the bottom of the page.