Discussion Starter
·
#1
·
Bought my second T4 a couple of months ago to replace my 1998 2.4d. Working for a vw van centre helps managed to pick up this 2000 2.5tdi 95,000 on the clock with a blown gearbox for £500, BARGAIN! My plan is to covert it to a day/camper.
Managed to locate a ewb gearbox so got that in along with a new clutch. Removed all the sign writing and lowered it 60mm with some CMC springs. I then dug out some polished 9x17 porsche carrera rims ive been saving for a rainy day and fitted up some 225/45 17's offered them up they fit a treat.:jiggy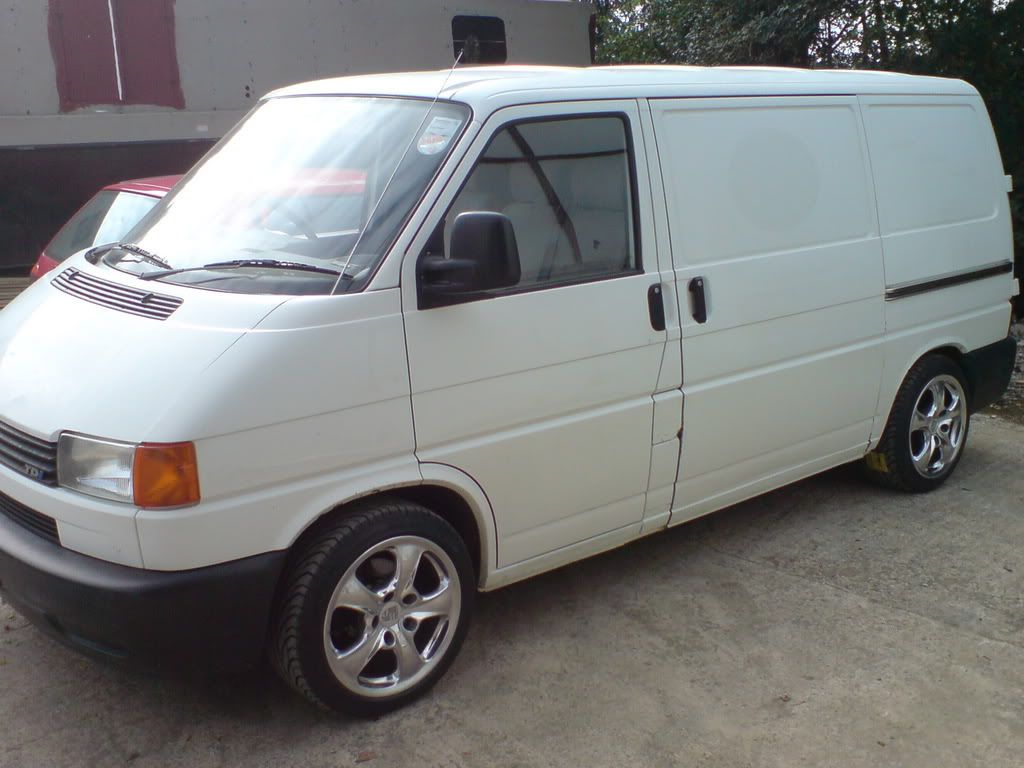 I got a little carried away and decided i wasnt happy with the paint and stripped it and started prep for a respray, tailgate conversion, side windows and possibly a full bodykit.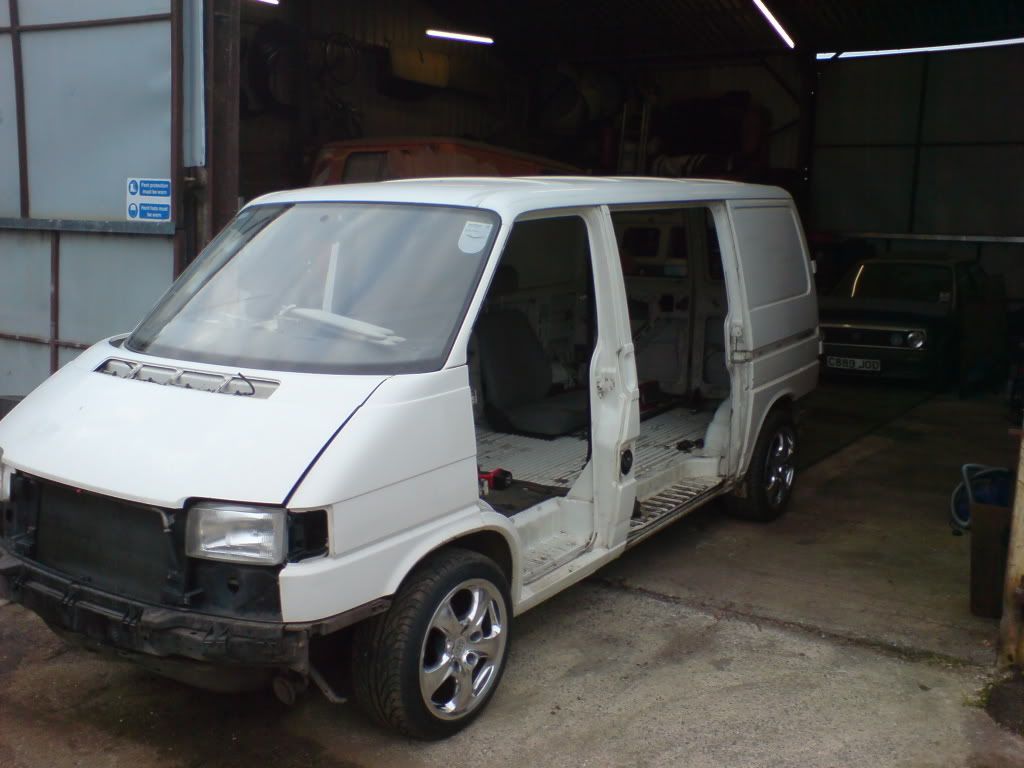 Spent an afternoon preesure washing all the grass and compost out of the back, its now squeaky clean and smelling alot better.