So far i have had 15+ sets of wheels on my T4, and my steels have been on and off like you wouldn't believe.
Here are my latest winters:- 18" ace wheels.
happy with how they look for the mo.
But at last Ive finally put 2 x tyres are my Kahns: 19" Kahn rsc 2 piece splits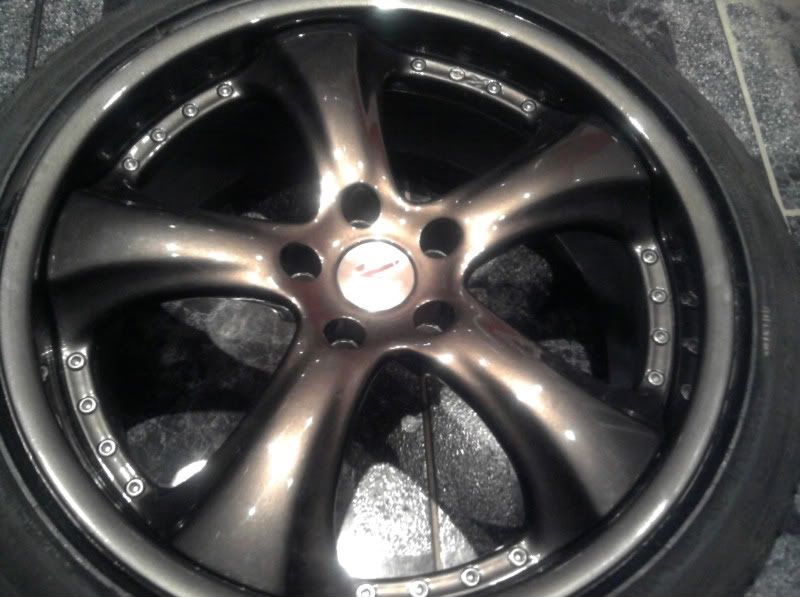 Since I was a young'un I always wanted a set of these..... never again!!!
Kahn rims = empty wallet.
I bought them needing a '
light
' refurb, I sent them to a refurbers, who after 3 weeks decided he didnt want to do them..
So I starting having ago myself, 16 of the split rim bolts snapped
which I had to pay to get removed.
Then I removed the crappy polished thin tin outer rim cover,
Then have them bead blasted,
Then have them painted graphite grey with bronze twist.
Then I have to buy new split rim bolts ,kahn who where super unhelpful and wanted £5+ vat each.. but got a full set from germany for £110- (they sent the wrong ones first)
add new spigot rings,
add new centre caps,
add two 235x40x19 for the rear (gunna source 225x40x19s for the front)
Hope to have them for Dubfreeze,guess I best shake a leg and get the other two tyres.