my new ride
thanks to cabledeck T:
Features: EGR Valve Mod / Cruise Control / Goodrich Steel Break Hoses / 5 Factory Fitted Alloys with Goodyear Cargo Van rated tyres / 6 CD Autochange / Auxilliary Engine Heater / Air Con / Electric Front Window and Mirrors / Remote Central Locking / Captains Seats / Allard Power Pipe / Recent Pedal Box and Break Vacuum Pump / etc.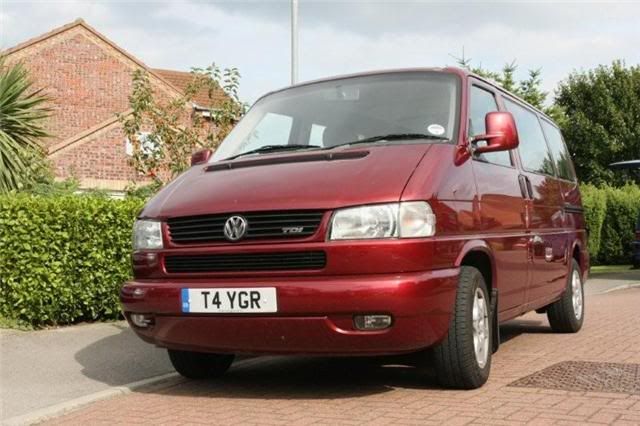 looks hell of a lot better in the flesh.
just needs the lowering stick and windows tinting.
private plate was included any ideas on how i could make it look like T4YLOR ? not far off as it is.
the interior may be for sale IE everything from rear of front seats to the rear door inc headlining.
not got a clue what its possibly worth but any pointers would be greatly appreciated
T4YLOR
PS if i do keep the interior any hints or tips on how i can maybe make up a bed ? and a unit under window for storage worktop ect, preferably without damaging the existing panels ? dont mind loosing the middle seats, any pics or advice would be realy appreciated as i think it to nice to totally rip the interior.
feel free to pm me.
PPS my old van with tdi conversion will possibly be up for sale after next week sometime
heres a link theres also another at bottom of the linked page
http://vwt4forum.co.uk/showthread.php?t=18396