Discussion Starter
·
#1
·
Well head went on my 88 2.2 5 cly Audi 90 B3 yesterday.
Bought it for £600 6 months ago, just spent £300 on brand new tyres and exhaust last month (typical)! Would like to get at least some of this back if it goes....any ideas on where to post it welcome too.
For a techinal lay-person like me, cost of repairs sound like a bit of a false economy (looking at the current going price of one of these future classics). Anyone got any ideas?
Otherwise may just ditch it if anyone thinks it can be salveged or parted out etc.
Shame as practically mint condition original Ronal 14" Ronal Aeros (plus two of the same spare), plus a box of various spares including centre console with white guages from a coupe'; very good condish' interior and some new/newish engine parts, radiator etc etc plus tow bar (no hook) Brakes and box etc all otherwise.
Ideas/suggestions???? C'mon...throw me a bone here!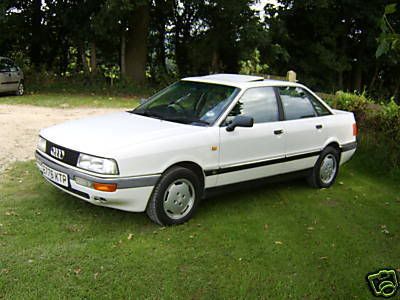 .
.
.
.
.
....so much for this idea!