I spotted a van which I liked on Ebay,last summer,in London,so after a few conversations,etc,a deal was struck and off I went,back to the smoke....
Here she is when I picked her up.
The van was fiited with a big roof rack which I removed and sold to another local T4 "addict"
for carrying his kayak.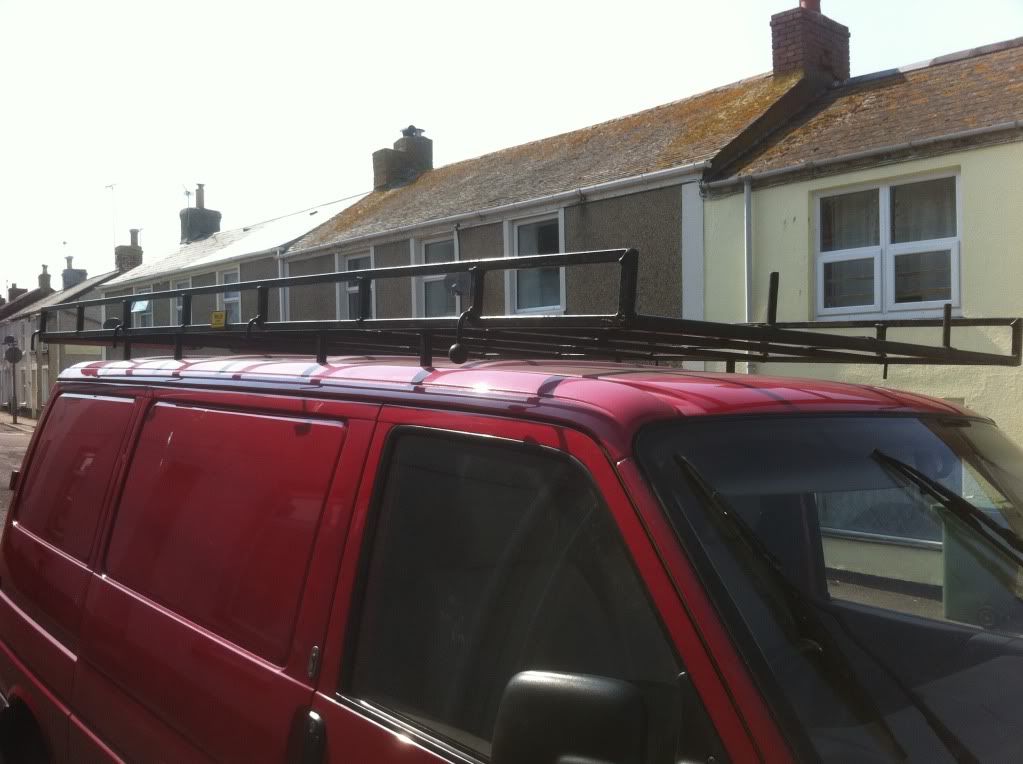 I got to work removing the old panels and fiberglass,lovely job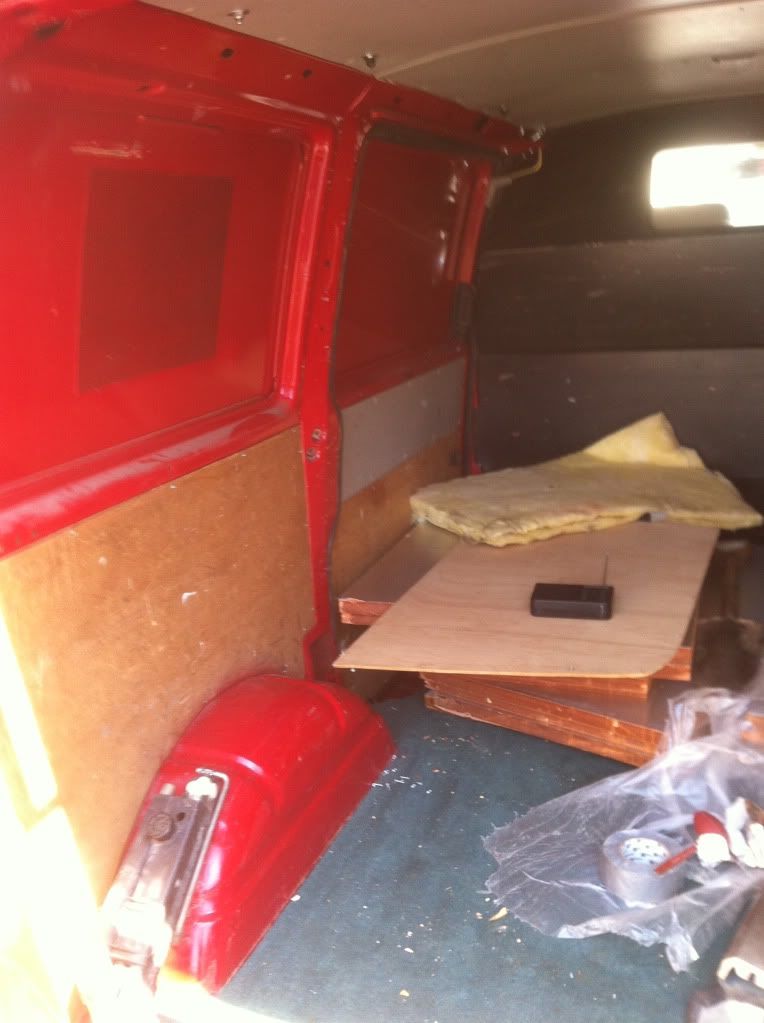 Started the insulating,with celotex and foil bubblewrap.Seems a never ending job,but soooo worth doing.The van is so much quieter,heats up in 5 minutes in the morning and holds the warmth really well.I'm hoping it'll be nice and cool in the summer too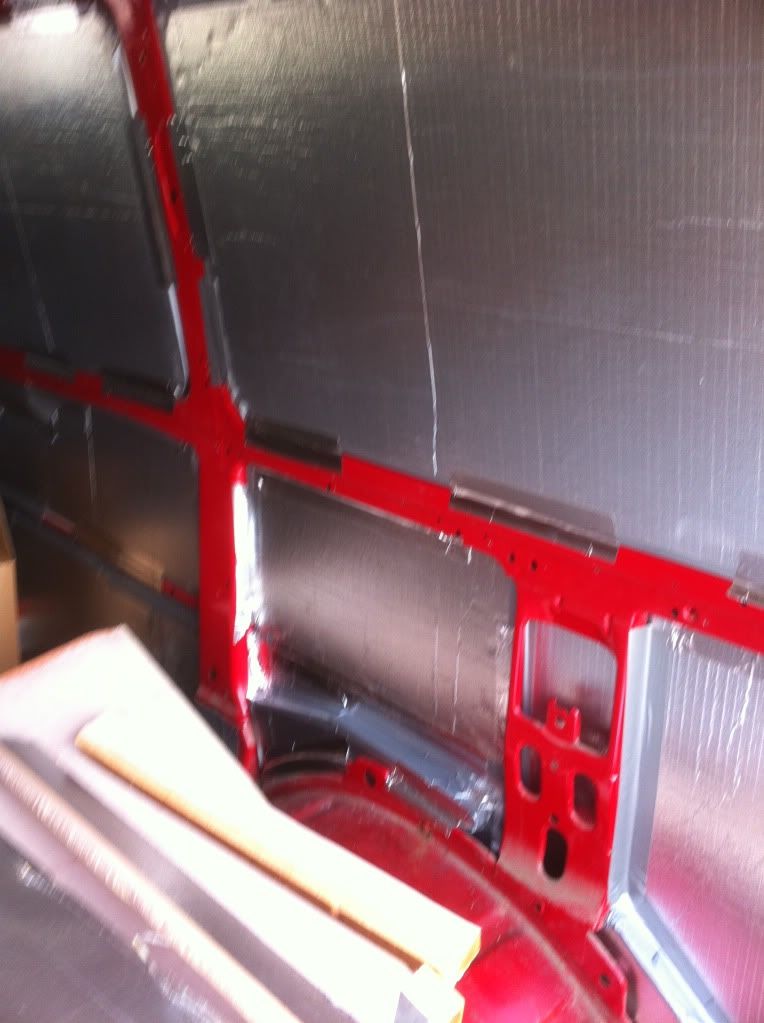 Also flashbanded the arches.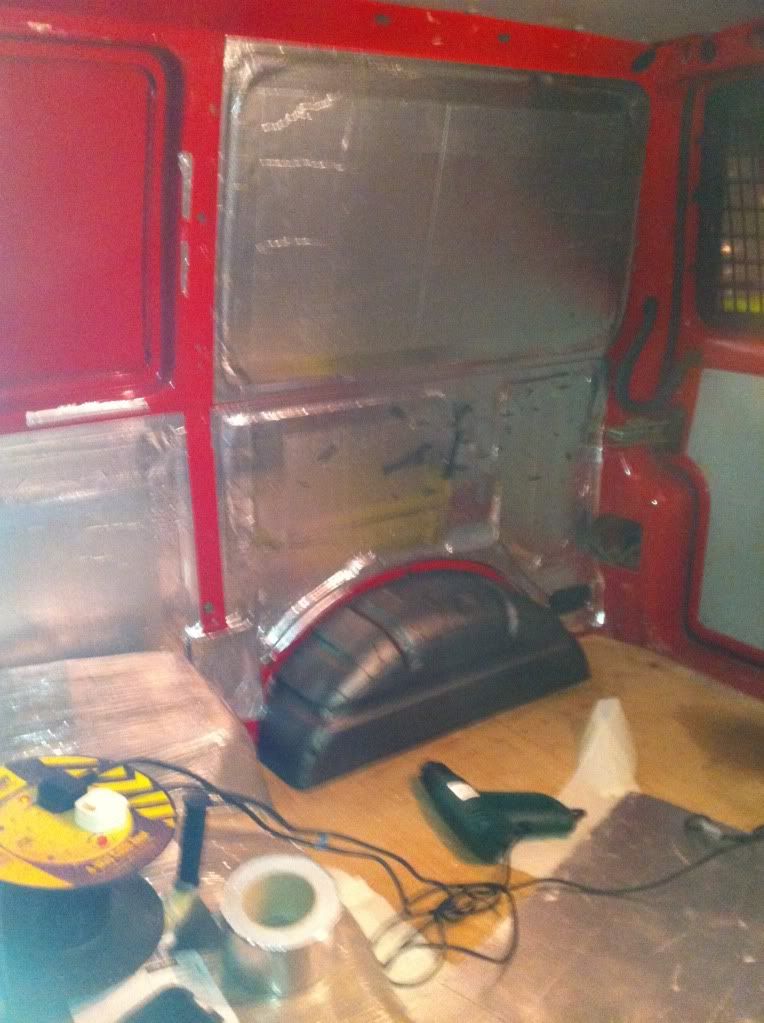 Foiled the roof,another job that makes such a difference too
Then while playing a game of beach cricket with my two lads I managed to rupture two calf muscles
.This slowed things down a little, with a hospital stay,3 different leg plasters,crutches,physio and 14 weeks off work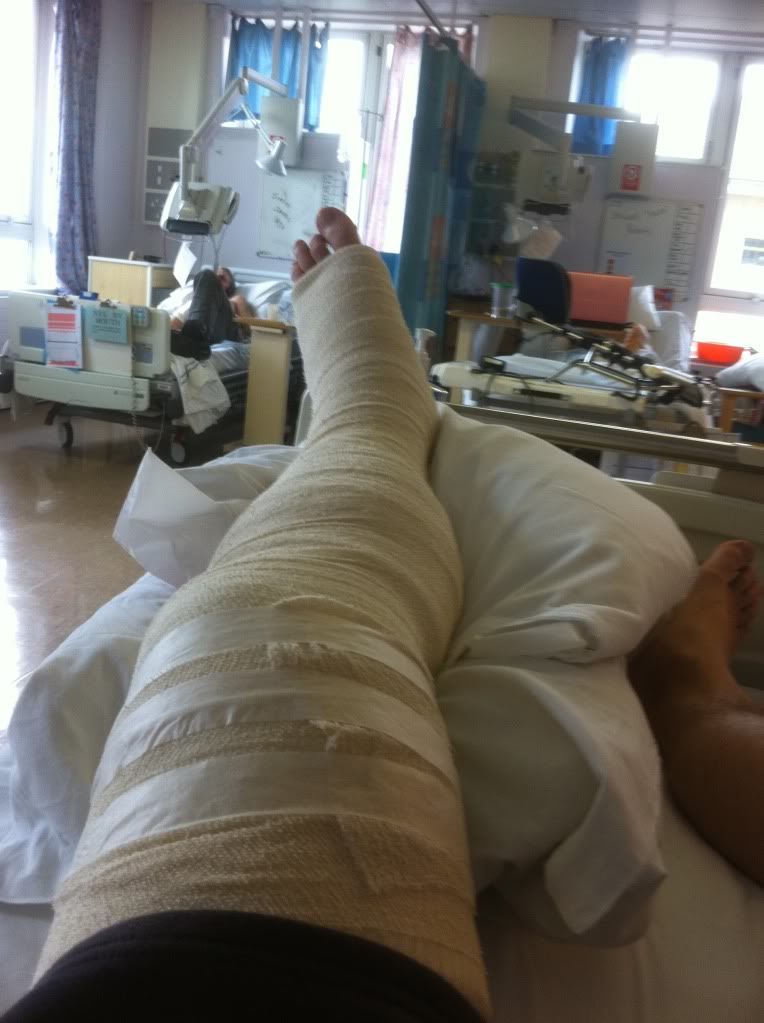 A while later,having had plenty of time to think of how to "invest" more money into the van,work continued...Some lovely megavan superstretchy carpet started going in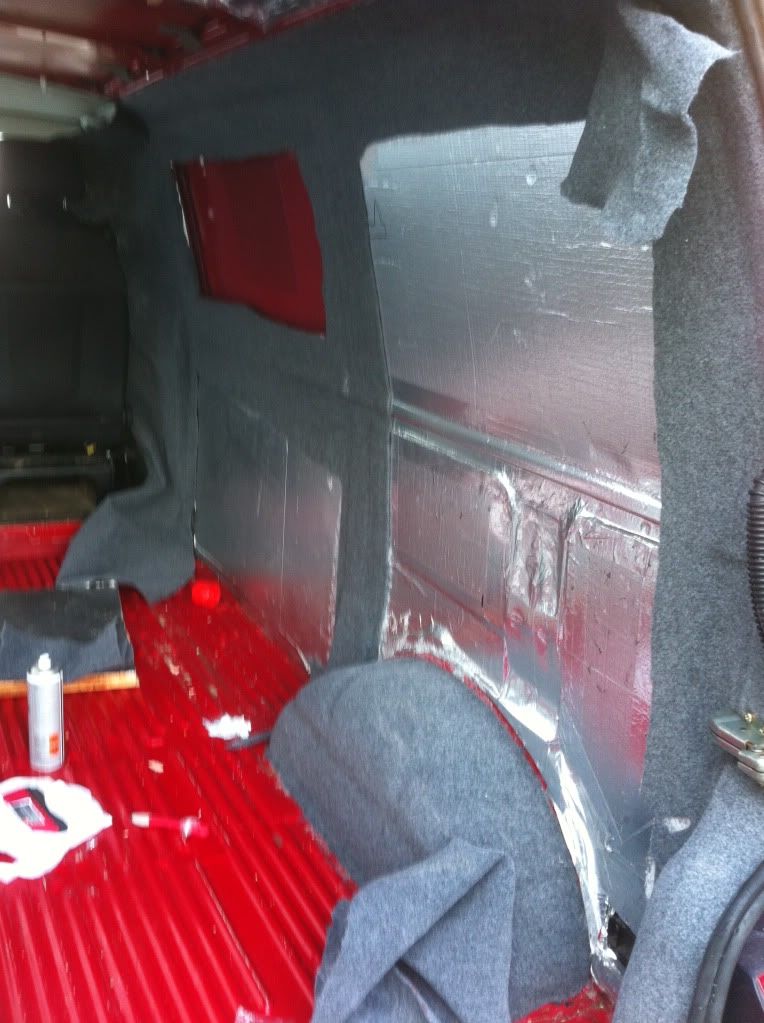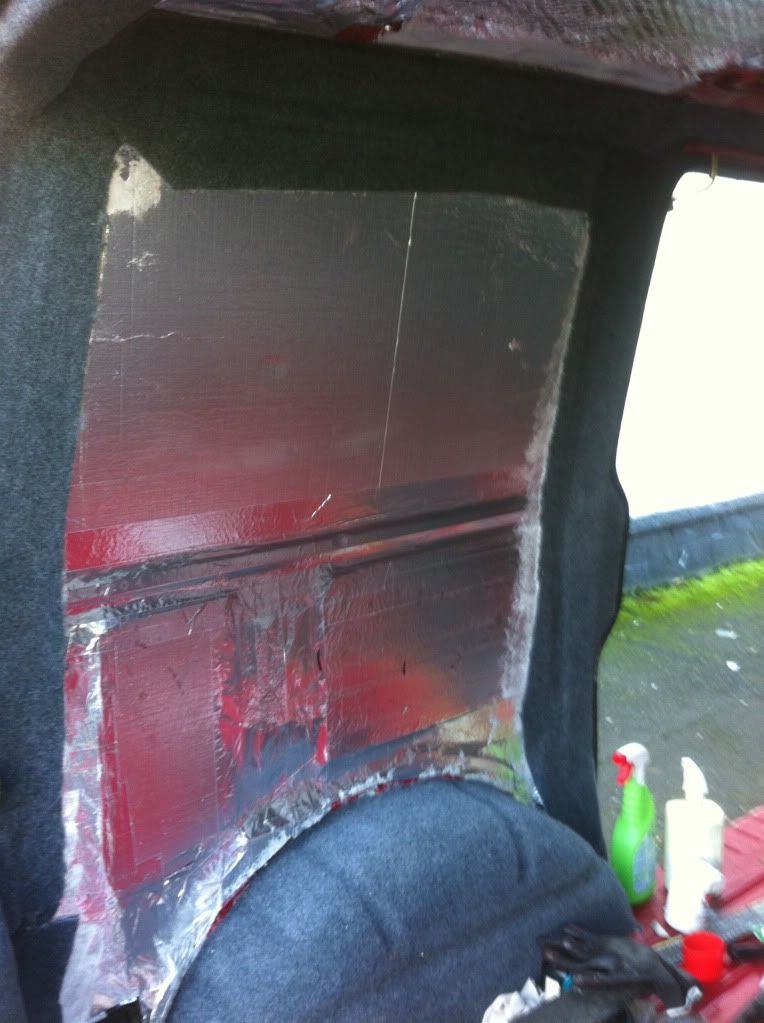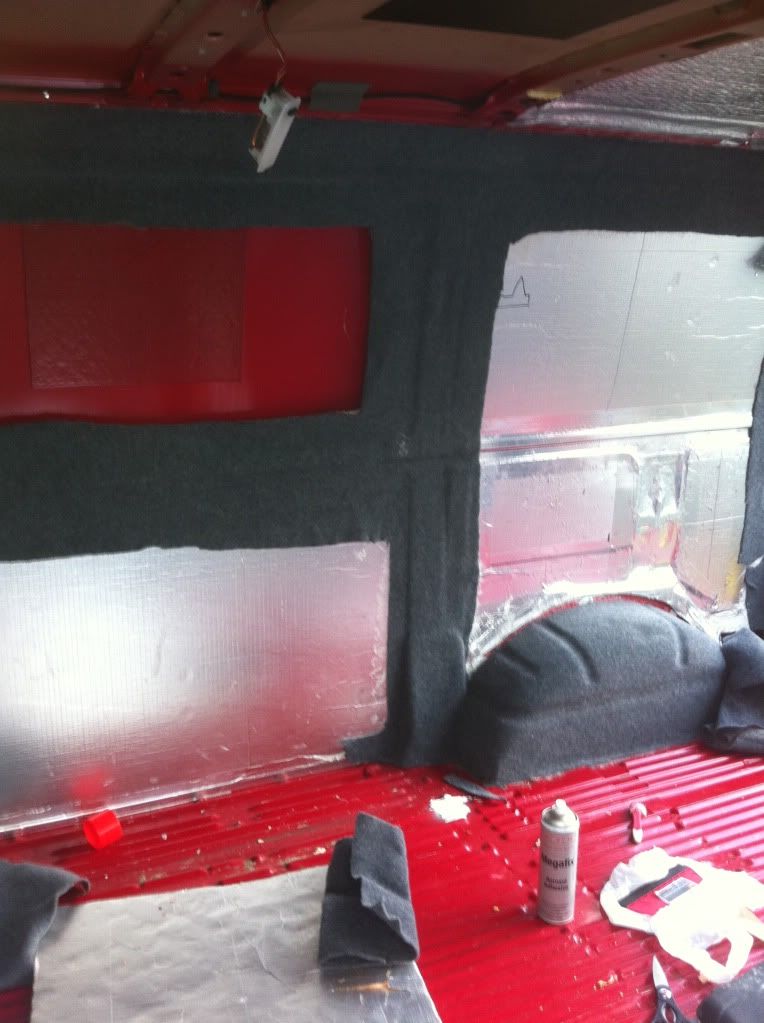 I then brought some thick lining paper and took my time making templates for the new panels.When I was reasonably happy with them I made some templates out of hardboard that I got free from work.When I was happy with these I cut new panels out of 4mm waterproof ply.Long winded,I know,but good ply is not cheap.
I got my bed from Cannon's,superb quality.Fitted some flotex carpet.Got the side windows and rear's fitted.I got a pair of Golf/Eos seats off ebay and fitted the drivers in,which was a pain in the ass,but it's in now.They match the r/r fabric really well,which is lucky.Passenger seat install to follow...when I can be bothered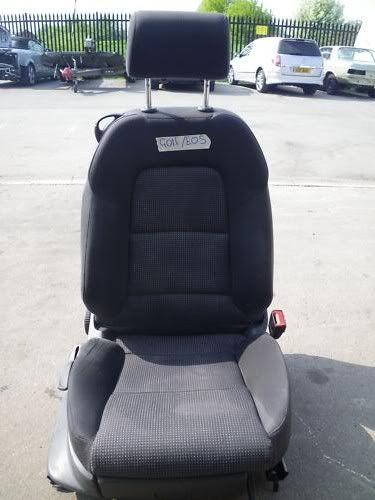 Next job was roof rails,Pug 406,which I got from the scrappers for £15 and bars to fit them off ebay for £12.Bargain.I cut some flat plate and sikoflexed them up and with some m8 washers too,job's a good 'un,ready now for a roofbox when we go touring.
This was followed by lights,trusty old Ikea dioders.Well pleased with them.
I used the original roof templates to cut some nice, new ply ones and brought some funky flowered up material and got to work,with a little help from my youngest.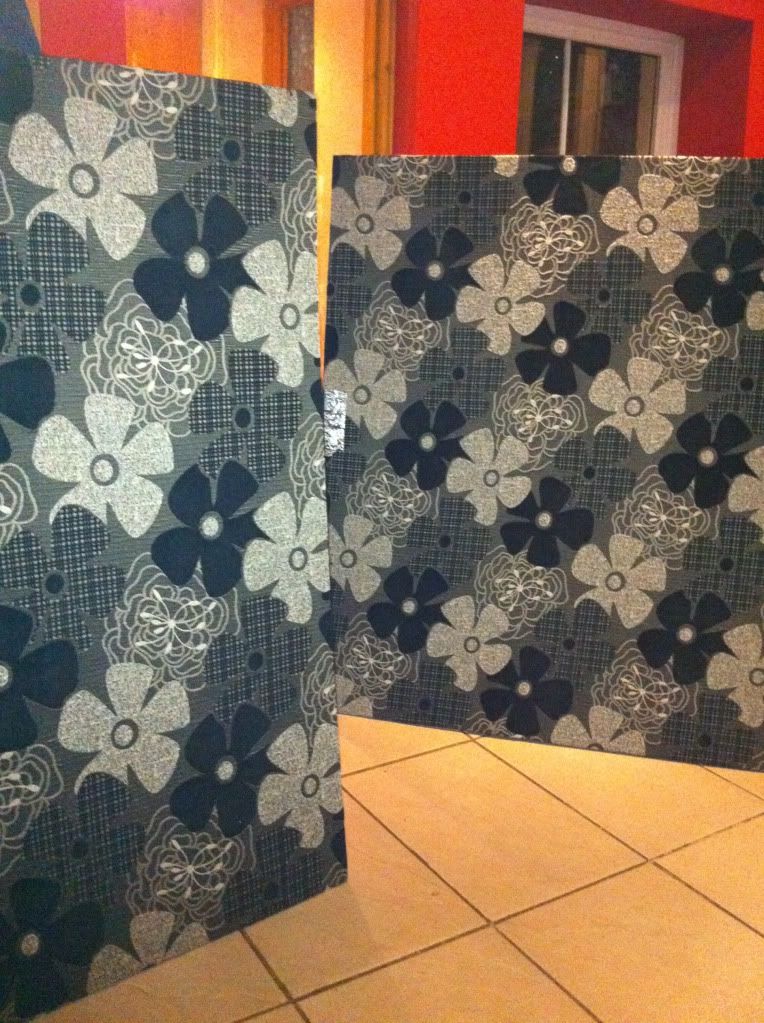 Not long after starting,I realised what a nightmare job this was turning into, as the pattern has to run true side to side, as well as from front to back
I started on Friday evening and finished on Sunday evening,well after dark...The neighbours think I'm a nutter.LOL:
I got there in the end though and I'm well pleased with it.The pattern looks a bit "out" on the "fitted" photo,but it is the lens,honestly! When the dividers go back in the pattern looks right. I will refit the strip dividers when I've sprayed them black.
The worst bit was scraping the old foam off the cab lining
nasty job.Tedious.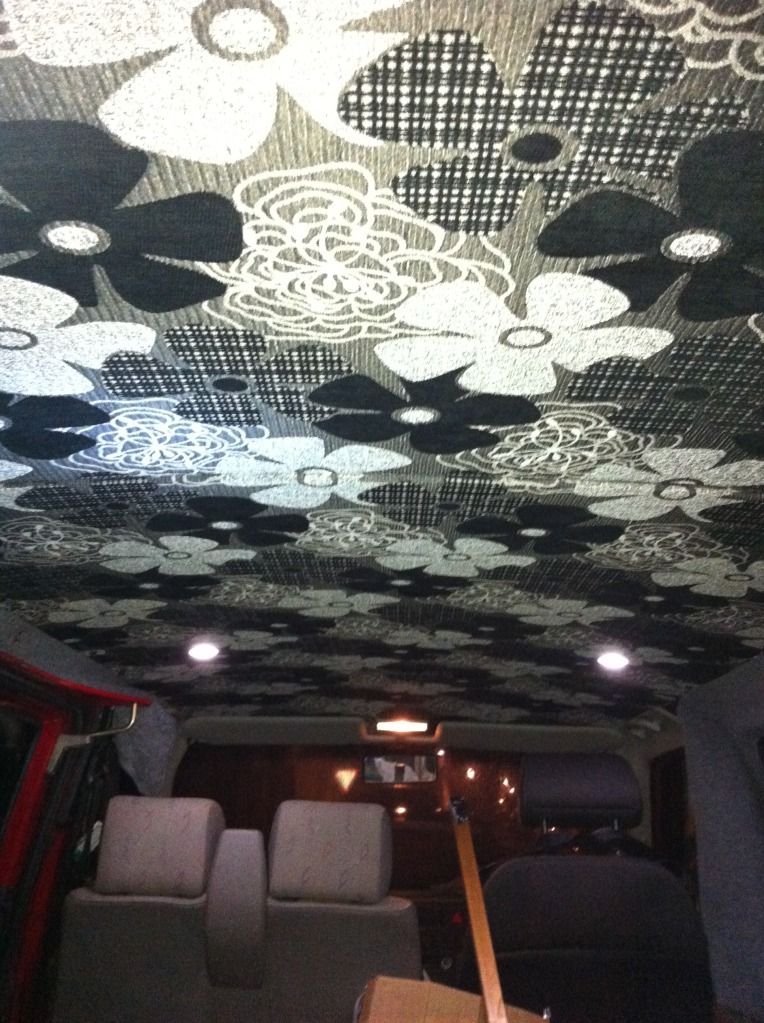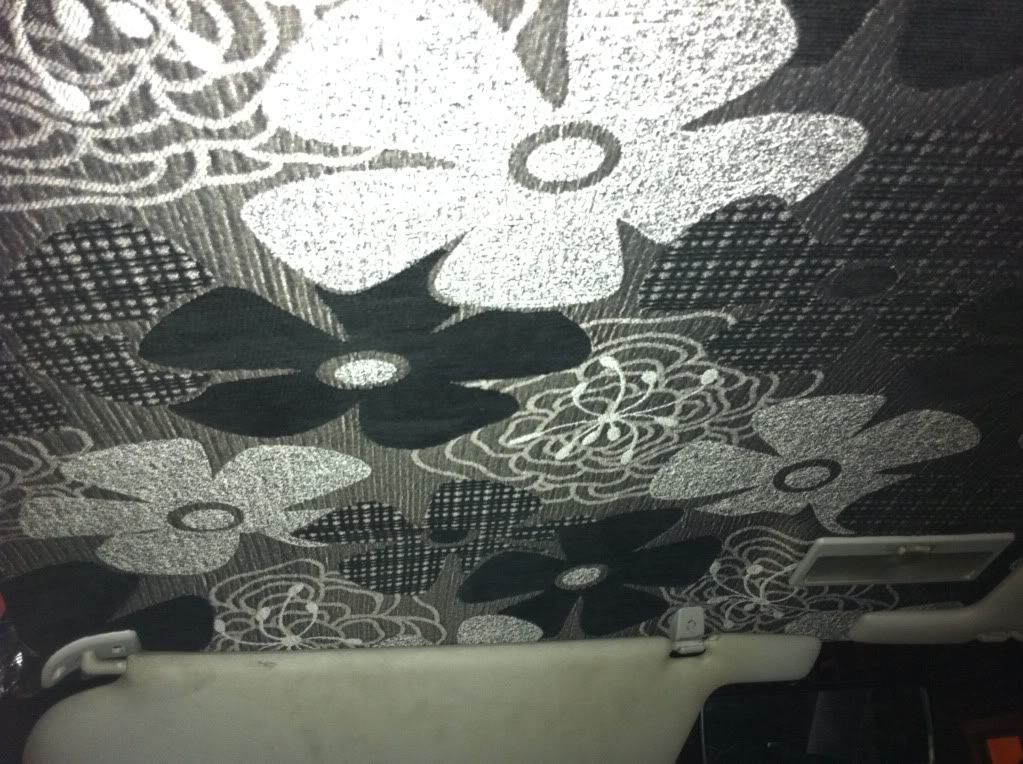 Got myself some retro dubflectors this week,which I'm well chuffed with.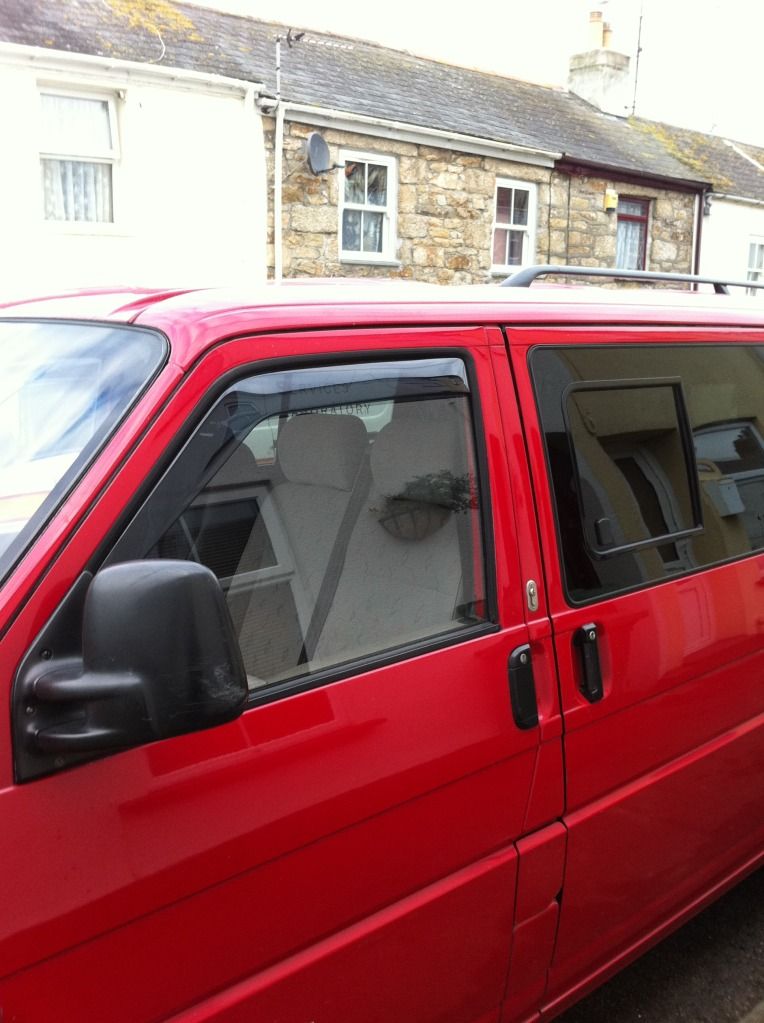 Anyway,that's where I am with it so far,lots left to do.Got myself a nice set of alloys which will go on when I re insure,along with T4'rus springs.Fitting the kitchen pod is the next mission,along with the curtains,painting the plastics,fitting the split charge.....You know the story I:
See you around:ILU: