Well after doing a lot of camping with friends as 1 of them races a Classic Motor bike at Tonfanu we found that we couldn't fit every thing in our Zafira GSi as we always had our dog in the boot, we had 1 of the biggest Roof boxes aswell and we still struggled so the only option was a VW Van.
As my friend who races has a T4 me and the wife thought of buting a T4 but looking at them they were pretty rubbish for the money. So the wife spoke to some contacts at Vw Van centre's and we got our hands on a 57 plate 1 owner T5 for £6400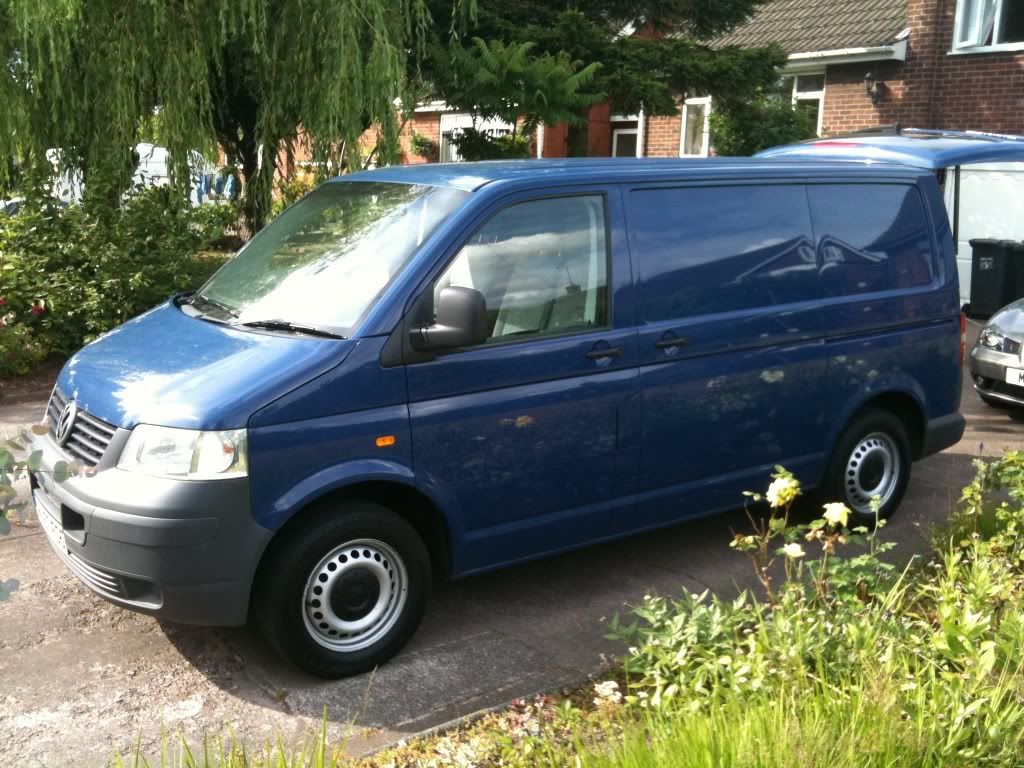 Having spent a lot of money and time on my Zafira the wife new i wouldn't be happy with the T5 being standard so after owning the Van for 3 days i bought Rear seats, lowering springs, and some 19" X5 wheels.
I set about fitting the springs and wheels the following weekend
As we were to be going on holiday i wanted the T5 to look look half decent on the out side and it needed to be sorted on the inside with carpting so i set about fitting side windows, so a friend who fits screens for a living fitted me some side windows which the wife got through work as she works for Audi cost me £190 in total the windows, tinting and fitting
After that i set about carpeting the rear of the van for my son and dog to travel in comfort.
So i bought some material off Ebay for £50 for 10 meters and got the glue from B+Q, seeing as ive never done any thing like this before i found it fairly easy to do and it took me a whole day to do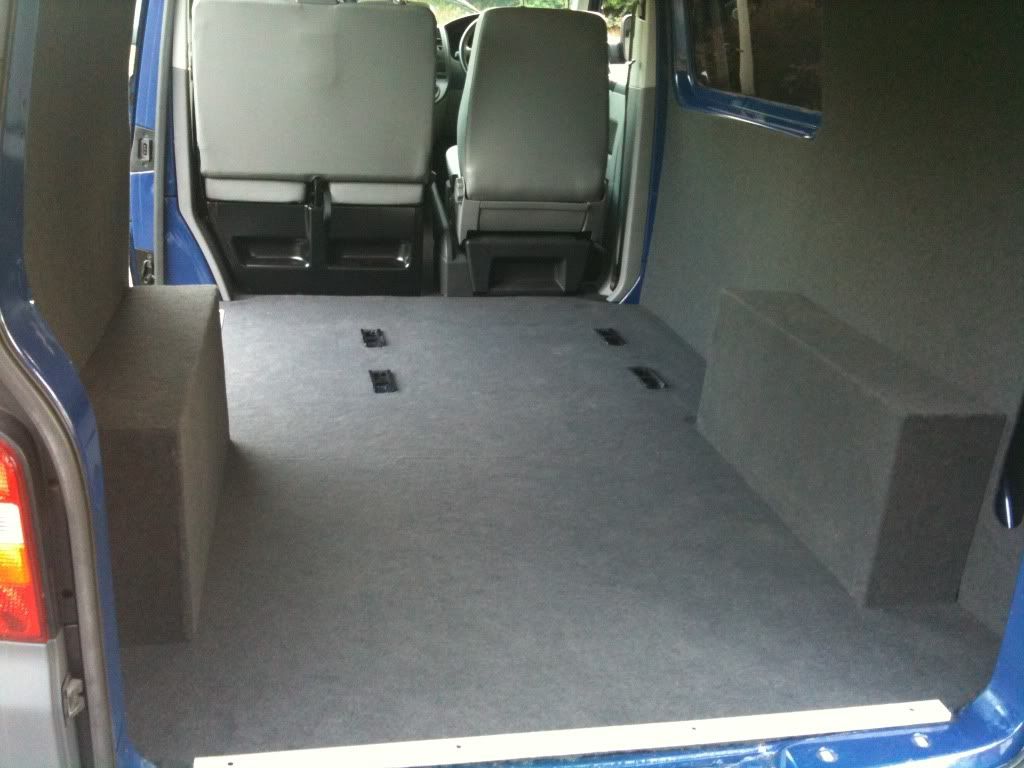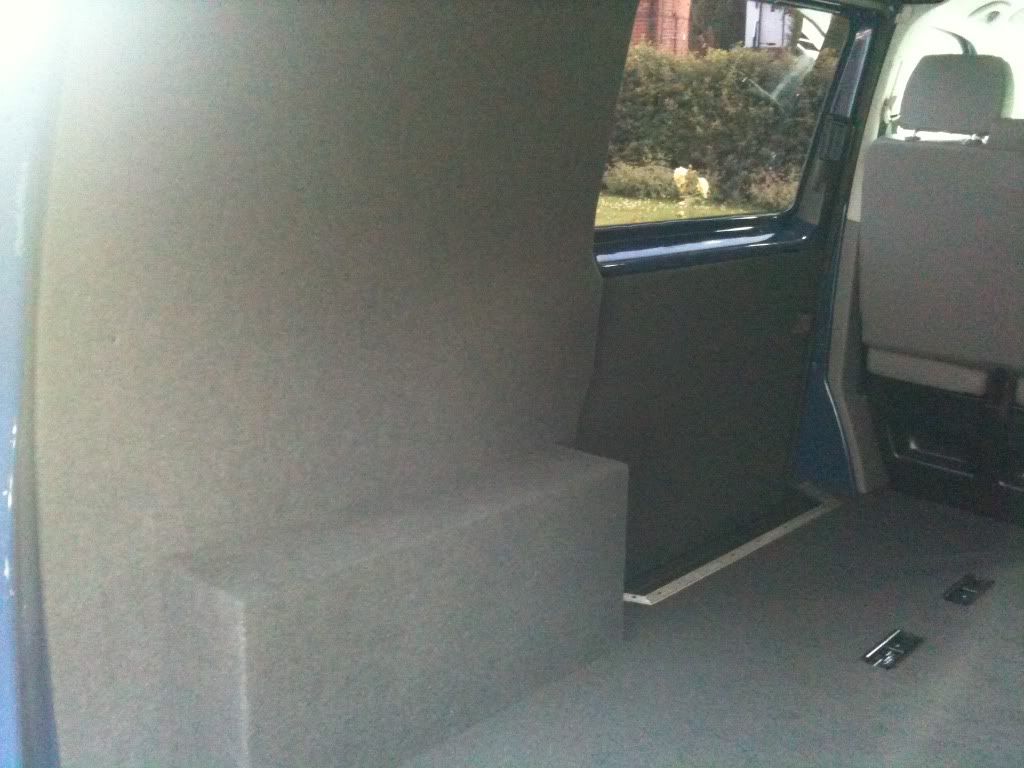 That is all ive done for now as ive got alot planned for it soon