Right here goes, please bear with me as this is my first build thread. After being inspired (read jealous) of the likes of General Lee, Maude and ant821, I have, for a long time, longed for a tear drop trailer.
I would love to buy one of Keith's creations to support his new venture, or buy Lee's baby blue one, but finances dictate otherwise!
So when a flatbed trailer, 6'6" X 4', in need of attention, became available at a very reasonable price of £10, I just could not resist. :jiggy
So I set about planning my build, but christ almighty, it has taken over my head. All I think about is teardrops!!
Any ways, after a lot of grinding, welding, and black hammerite, and a set of new suspension units and a jockey wheel, the chassis is ready to roll!A:
After taking it for a test run, it was back under cover for more hammerite!
Then it was a trip to the timber merchants to buy some sheets of exterior ply.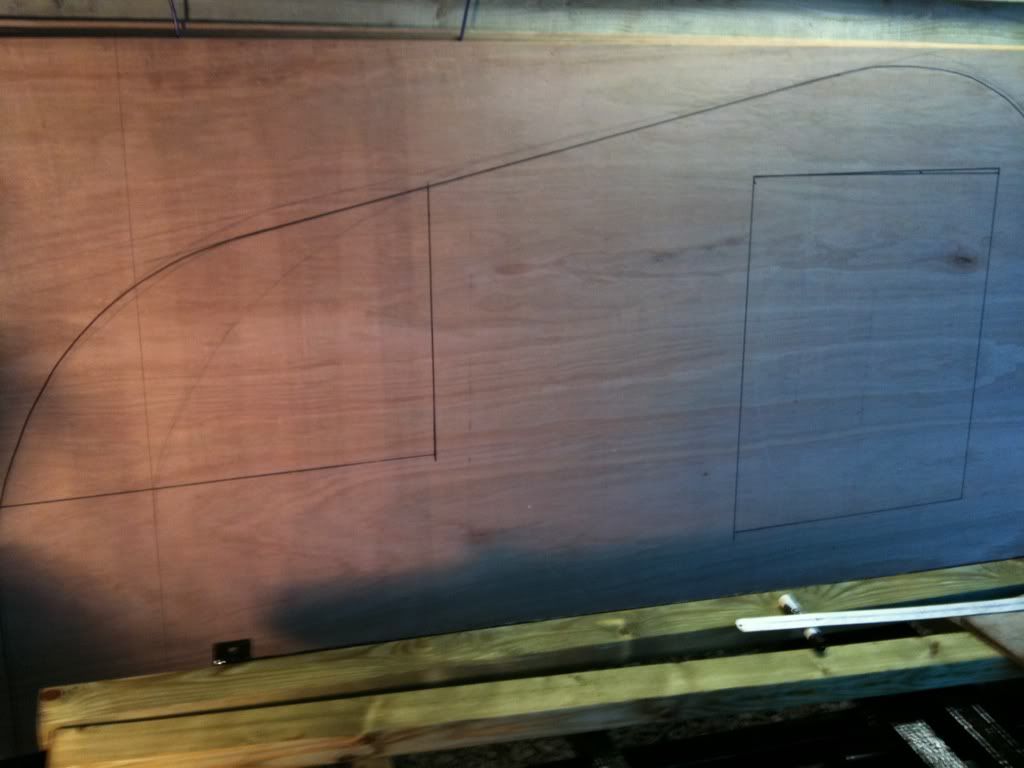 This is as far as I got, but will update as I go along!!!!