With the expectation of a new arrival in the family, we recently moved into a bigger house. Luckily this has also included a garage, which means I got myself my own little workshop!
No more working in the rain!
I decided to start on something small - colour coding the wing mirrors. The plastic on these are a bit warped, so this was seen as a tester session, plus also help to make the van look a bit more pretty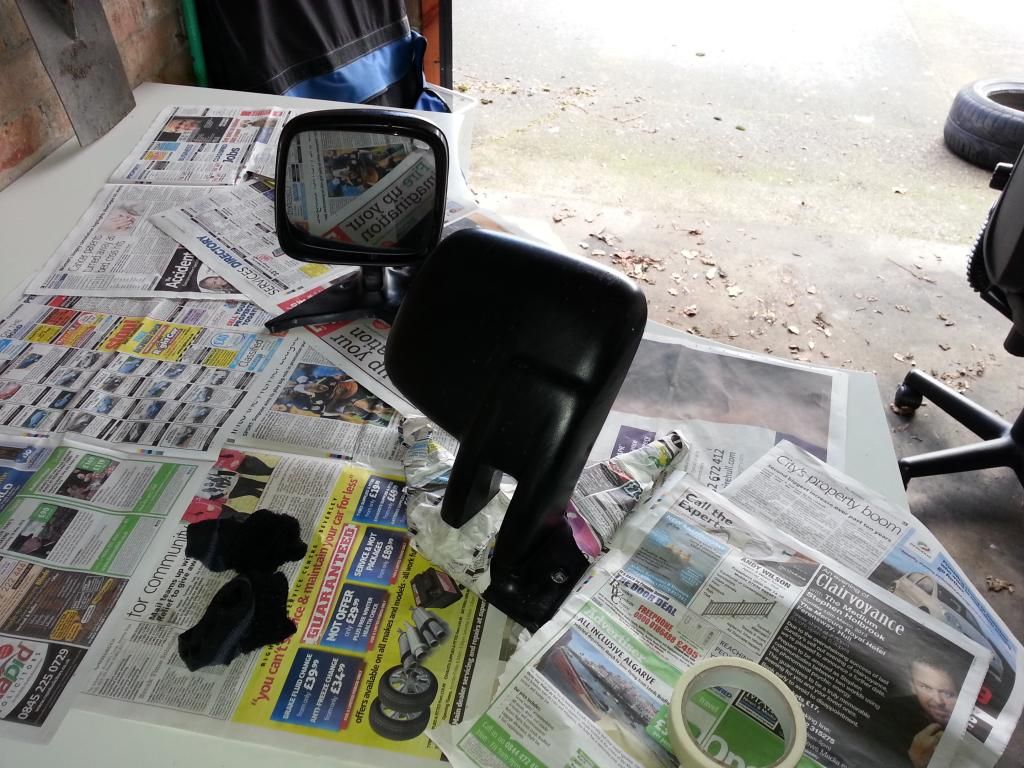 I used halfords plastic primer & tornado red spray paint. I've been told their primer is pretty forgiving, so that boded well
After checking on them, they looked pretty good, but unfortunately the primer had cracked on one the mirrors :/
I plodded on anyways as its only a tester session - next onto the paint. It gave a decent spread and didn't appear to crack as easily as plasti-kote has done on me in the past.
Let them dry and get some clearcoat on them tomorrow.
Also managed to get the tyres off some merc alloys i got off a friend and start rubbing them down. Gonna refinish them in anthracite - so watch this space