Discussion Starter
•
#1
•
well, having been a lurker absorbing huge amounts of information from this forum for over two and a half years (!) I thought it was finally time to speak up
I'm into motorcycle trail riding and mountain-biking and decided 3 years ago I should get a van rather than use my car/trailer, fancied a T5 and started spending hours and hours looking at classifieds, and thinking 'how the f.... can they be worth that much?' and that's before the VAT which I can't reclaim.
So, I eventually gave up and bought a 3 year old mint Transit Connect LWB for £6k. Great van, but the hunger for a T5 in the right spec continued, and in March this year I finally got one in an eBay auction. Had all the spec I was looking for - T30 174 factory kombi, tailgate, twin captains, a/c, plus bits I wasn't really looking for but are proving to be rather useful such as twin sliders, cruise control, webasto rear heater and rear parking sensors.
Seemed like a sensible price, no VAT. But, you generally get what you pay for and it had been very unloved, lots of bodywork scratches and dinks, and an unexpected 'hole' in the bottom end power delivery. For many weeks I felt I should get rid of it and stick with the Transit (boo hiss I hear you say!) but eventually after fitting a nearly-new turbo (which I bought from Festa on here), fitting some nice 19" wheels which I got secondhand off eBay, getting Prosport coilovers supplied and fitted by Grant at Dubtend, and de-ambering the side and rear lights (picked up some secondhand Caravelle rear lights from Stone174 on here), it's starting to look and feel 'right'.
Anyway, enough of my novel, here's some pics which I know you're all crying out for
A couple of 'as I bought it' pics: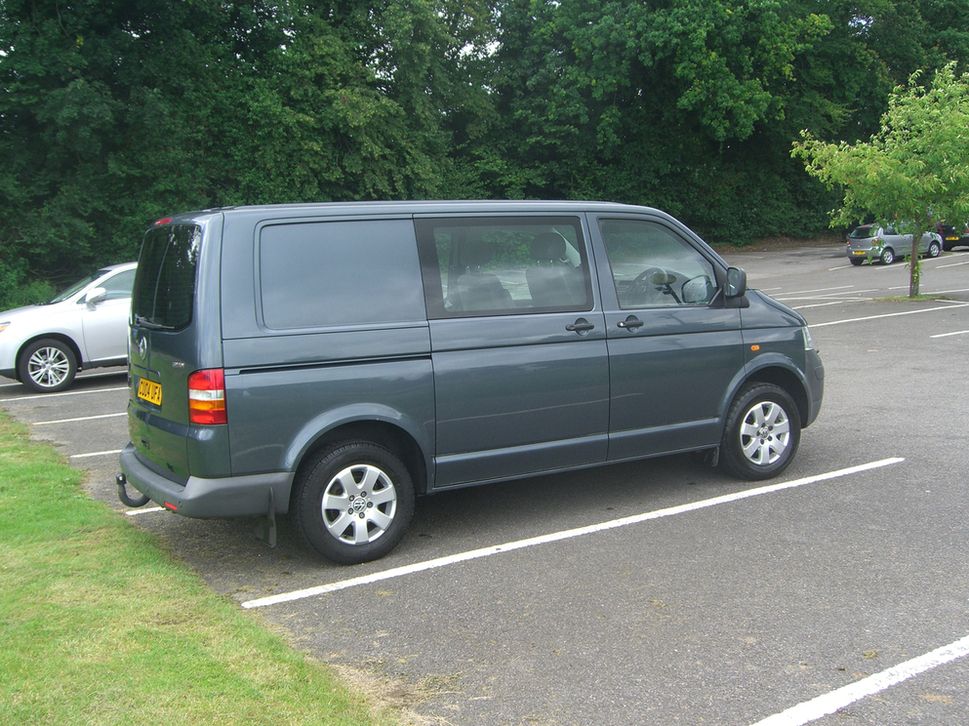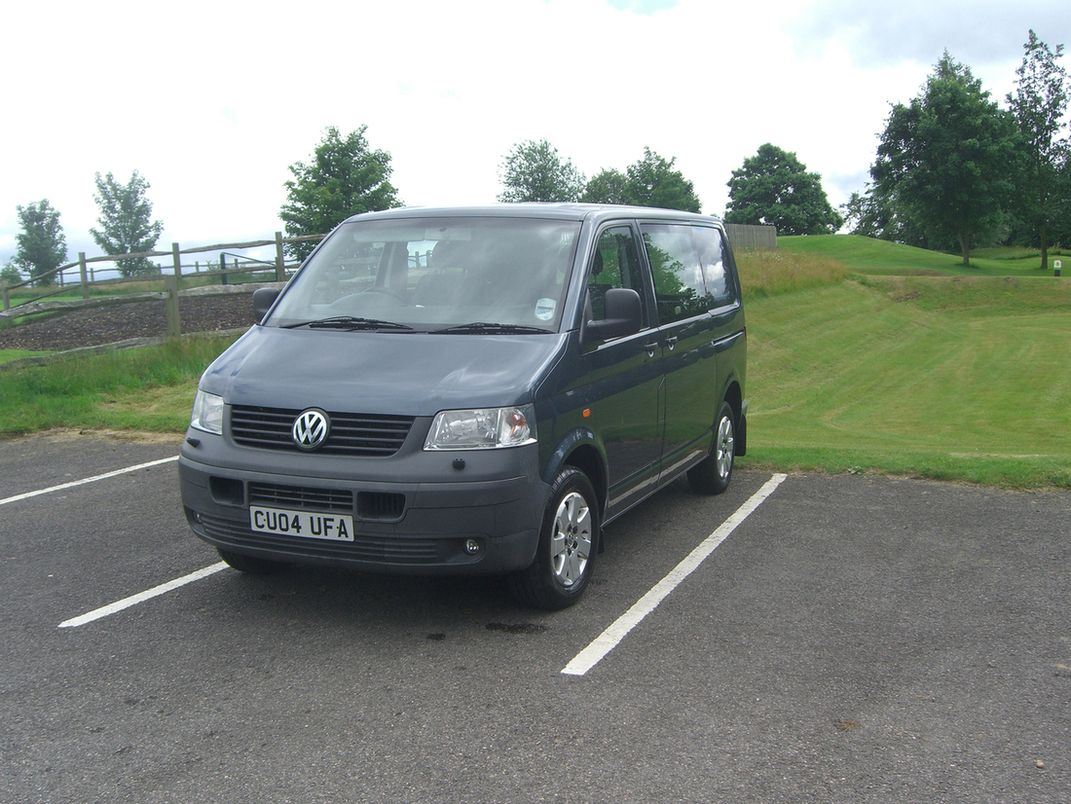 and a couple of 'as of now' pics: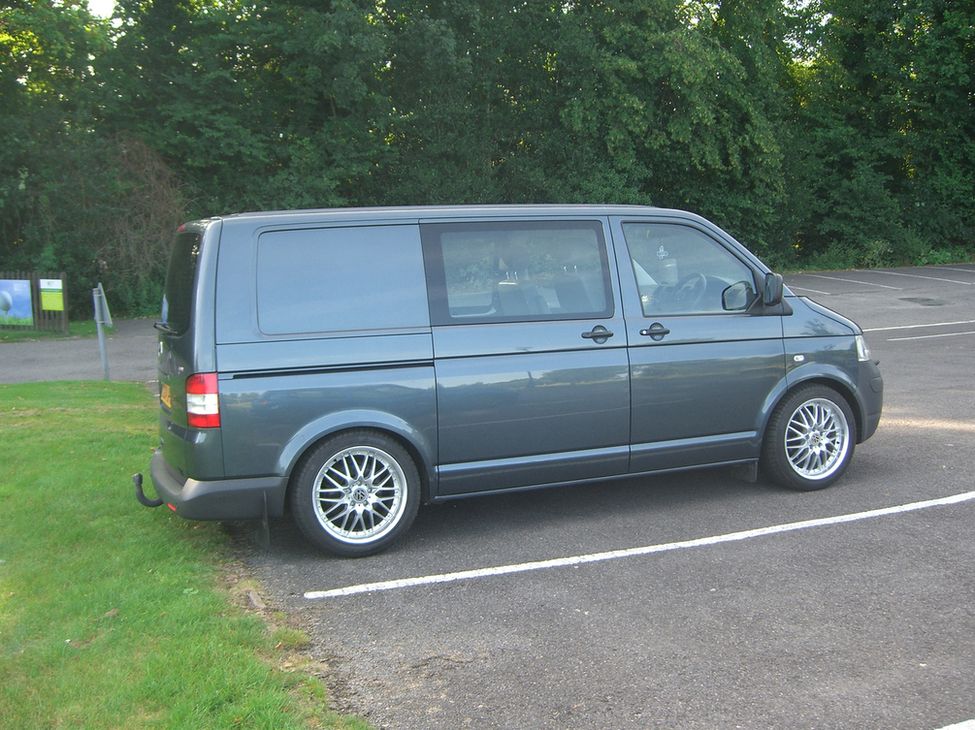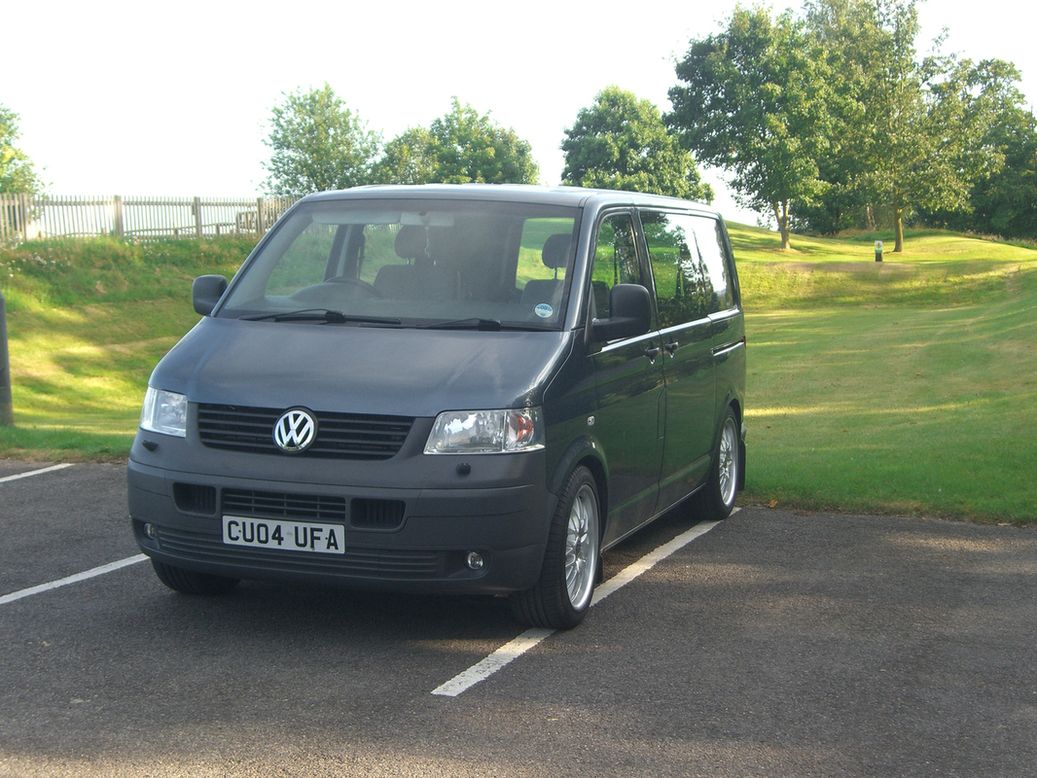 Not exactly sure what I'll do next. List of things includes insulating and carpeting the rear (mainly to make it a bit quieter at motorway speeds), and some body work (colour coding, spoilers etc).
Thanks to all those posters who have unwittingly provided me with the information to get this far - this forum has been so helpful and I'm now fully conversant with AXE, MAF, DPF, DMF, N75
Plus I'm fully prepared to expect broken driveshafts and cracked exhaust manifold and for my turbo hoses to pop off!
Thanks for looking,
Graham