I bought these from a member on here until i could source a matching single seat for my lagoon blue caravelle which i now have, so these are up for grabs.
They are in an aftermarket mauve kind of colour, the drivers seat is well worn through on the base, one of the armrests has a cap missing, and one of the seat back adjustment handles is missing. They would be a perfect retrimming project as they are both tired but usable.. i have been happily using them. The swivel seat base is very well made, works perfectly and has a middlesex campers sticker on it. Drivers seat has no base with it.
I am after £175 which is what i paid for them from here, a month or so ago..pics to follow…they can be collected from bournemouth sorry but no posting or couriers !
[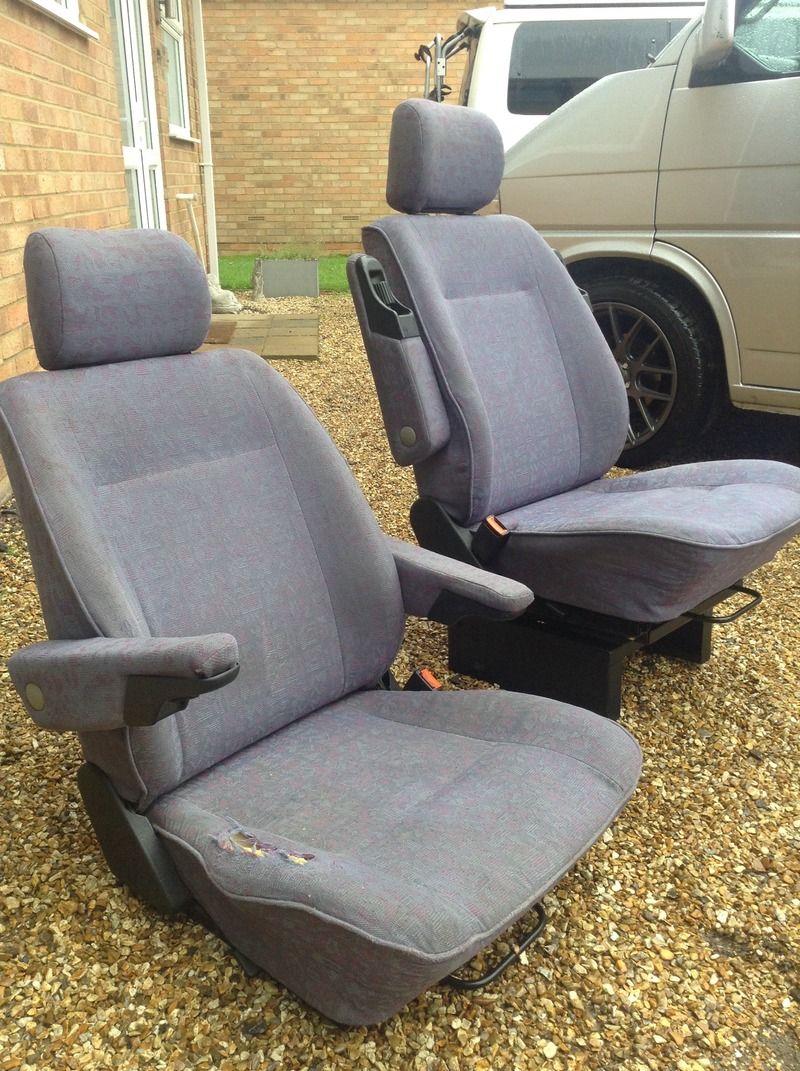 ]
[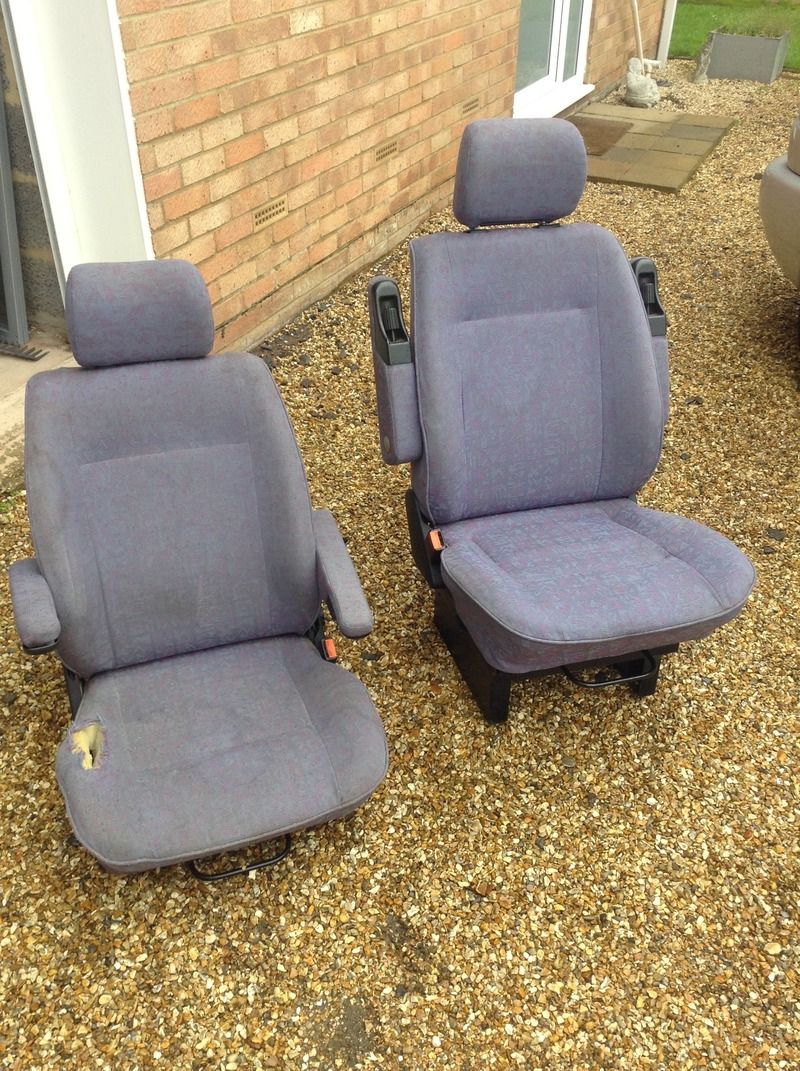 ]
[
]
[
]