Discussion Starter
•
#1
•
Evening all,
Just thought I would share with you my experience today of fitting VW Passat roof rails to my T4.
Photos and a step bt step guide was some thing I thought about half way through the job, so I tried to back track the best I could.
So I started with a set of '03 Passat rails that I got on e-bay for £24
These are fairly long and do have too much of a curve in them to sit flat on the roof, So I had to come up with some sort of solution..:*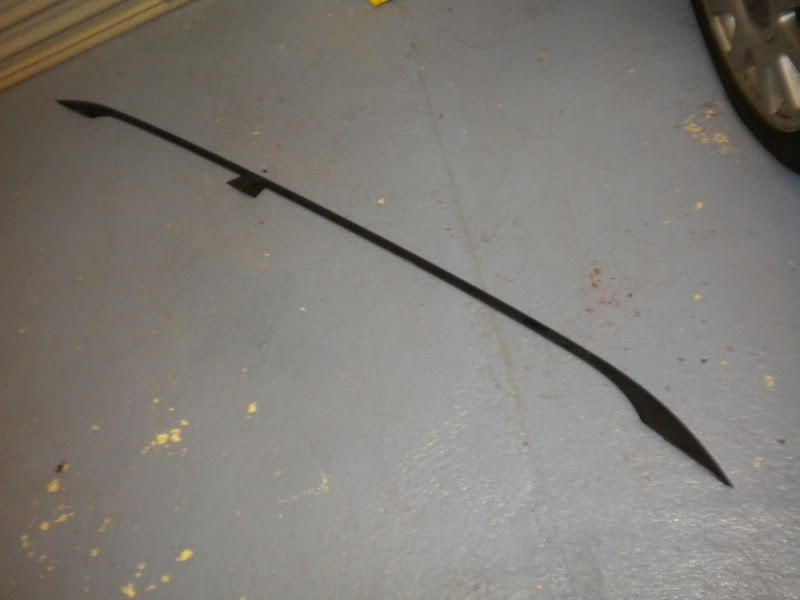 After mucho head scratching I decide I was going to bite the bullet and cut a section out that would reduce the curve, as this was almost a one way action I did it a bit at a time, well twice, until the end section butted back up to the rail at the right height. This meant cutting off the end piece, removing rail, welding end piece back on.. Aluminium so not too difficult.
This did mean he rails are about 20cm shorter, However I wanted them only at the back of the van, and aesthetically they now run from the CB aerial in the centre of the roof to the back T:T:
Next task is attachment, For me I will not be using the rail for load carrying, I just Like the look, so no strengthening needed in the roof.
As they fix from the outside this is simple. Rivnuts are the way forward, 4mm guide hole, 9mm hole, M6 threaded rivnut put in place.T:
Now the moment of truth, measure 4 times drilled once, would they line up??
Spot on T:T:
Last thing to do was a couple of washers and a 20mm M6 bolt at the front back and middle , then pop on the end caps.A:A: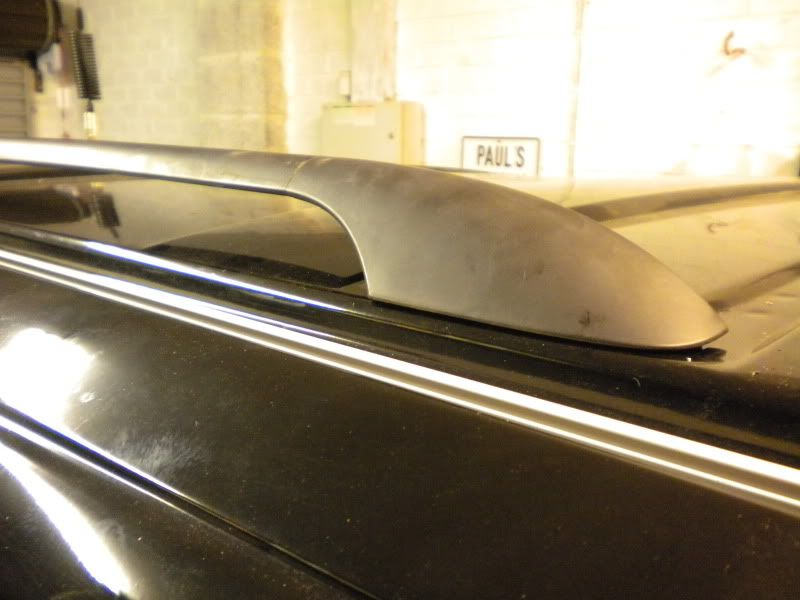 I have since taken them off and sprayed them a nice new satin black.
JOB DONE!!!!! :cheers
Paul:ILU::ILU: