Discussion Starter
·
#1
·
to begin ....
Some 15 months ago now, I met Vanbling through the forum. Being as in Germany there was a 152 bhp Version of the 2.5 TDi, we recconed there must be a way to get our Vans - a 102 and an 88 - up to the 151 bhp figure.
we set about trying to find out the differences between these models and to see if it was acheivable.
Vanbling started the Projekt Power thread on the old forum to which I also began to contribute to.
The original PP thread can be found in the below link.
http://vwt4.forumsplace.com/message1215.html
The problem with the big thread was that in order to understand the process you'd have to sift through 11 pages of our updates and this is a hard task to follow. We decided to write this condensed version for anyone wishing to follow the process easily, and avoid the pitfalls we encountered, of which there are many.
The intention of Projekt Power is to deliver a reliable upgrade that will make your 88bhp or 102 bhp t4 into a more drivable and enjoyable vehicle with up to 72% more power. In addition to this we wanted to make sure there would be no detrimental effect of fuel economy or any other part of the van such as engine life etc.
We succeeded, and here is how we did it.
There are 3 varients of the 2.5 TDi in the UK
The AJT Engine 88 BHP.
The ACV Engine 102 BHP.
And the Auto version 102 BHP.
Vanbling had the 88 bhp and I have the 102, both of which are now 155's.
the main differences between the 88 that vanbling has and my 102 was the following -
Intercooler
Injector make and size
Gearbox
Clutch
In terms of power, the 88 bhp t4 has stanadyne injectors which have smaller holes for the fuel to pass through.
The 88 also does not sport an intercooler, so these were the first things to address that would more or lass make our vans the same in terms of components directly related to power production.
Vanbling elected to use only VW parts and bought an intercooler and pipework from VW at a cost af around £500. One can also find these items in the scrappy. Or even use one from another vehicle and mount it in the front bumper area. Here is a picture of what Vanblings looked like after fitting -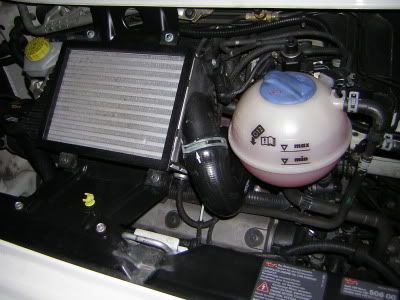 Fig.1. 102 intercooler fitted to 88bhp AJT.
The next thing was to source injectors and nozzles.
for Vanbling this was more of an issue as he had a totaly different injector.
He spent months looking on ebay until he found a set of AXG injectors for sale which already had the 151 nozzles in. he was lucky to find them and purchased them ready to be fitted, however this came after a pitfall or two.
at first we both thought only the nozzles needed changing so Vanbling bought only nozzles and found that they would not fit so had to send them back and bang his head for a while untill we found that the injector needed changing too.
After some further research we found that the injectors fitted to the AXG / AHY Engine were called .216's and that in America people had been doing this for a long time. It would indeed yield a lot of further power in the order of 30 plus percent. We also found that the .216's would be a 2 sizes bigger than our existing nozzles and that a remap may be required as smoke could be a by product of our actions.
further more, when he tried to fit the injector he found that the fuel supply pipe for one of the cylinders was too short and would not fit the bosch injector with the needle position sensor on it (the one with the ceramic end that is longer than the others). Darn !
With a bit more swearing - always helps - we figured that taking the injector pipe from the 102 fixed that issue nicely. And it did.
Now it was my turn to find nozzles. bosch ones were way expensive and some more time was spent sourcing a non OEM nozzles that was both fit for purpose and releiable. Eventually we found a manufacturer that could do this so I purchased the first set of nozzles there and then.
As soon as they arrived I was so eager to get them fitted, but where to start ? I stumbled accross this article that gives the basic idea.
http://pics.tdiclub.com/pdf/injector_install_howto.pdf
NOTE: The above link is written for Audi's not T4's !
And I managed to adapt the process to the T4 quite successfully.
Summery So Far -
For the AJT engine –
1x Intercooler
5x Bosch injector bodies
5x Injector nozzles
1x bespoke remap.
1x High Pressure fuel supply pipes for cylinders 5 ACV - VAG Part 074130305E
For the ACV engine-
5x Injector Nozzles
1x remap.
This all seemed too easy !
On fitting of the intercooler - vanbling already noticed a power gain. On fitting the injecotrs and nozzles we both noticed a serious power gain , BUT !
Smoke....there was smoke ! The idle was lumpy and unhappy too....
Another lengthy period of time was spent talking to people in the know about these issues. Many told us that what we were trying to do could not be done, but then we stumbled accross Simon cooper from Central VW and Audi in ellesmere port. Simon had been tuning golfs for some time and kindly informed us that we needed to adjust the idle fuelling for the idle problem, and that the smoke would go away if we got a remap.
Thank god there was hope ! The last thing we needed was to end up with a smokey van as that was what we had tried to avoid in the first place.
for the mere sum of £10 Simon adjusted my idle and the lumpiness went away. easy as that. It is a simple job to perform with VAG COM.
The smoke was still evident but as I said, the next hurdle was the remap.
This next step - Remap - proved to be another real pain.
We had no idea who to go to for a remap. Being that we have changed the engine from stock, there was no generic remap that would apply, so what was needed was a bespoke remap by someone who really knew what he was doing in the custom remap world.
We tried many reputable places and got quotes of upto £900 !!!!
Some places told us what we wanted to hear but we picked up on that too.
Some places todl us that it couldnt be done, some told us that the boost could not be managed, some told us that the turbo needed changing to get 155 BHP. There was alot of bull out there.
after along and painstaking search that came to no avail, we stumbled across Wayne Schoefiled, of
www.chipwizards.co.uk
. Wayne was the tuner for Dubsport for many years and has a vast knowledge of tuning TDI's. A long chat with Wayne filled us with confidence and we visitited him on the same day for a tandem run on his 1000 BHP rolling road, and remap.
We could not have been happier with the results. On the first run of my ACV T4, we revealed that the insertion of the nozzles from Japan had taken the vehicle up to 143 BHP and that was before any tuning work. The main thing was that after the nozzles mine was a bit smoky so I wanted her to be cleaned up as well as having more power added on. Wayne spent 5 hours on my T4 and at one stage had her up to 170 BHP but she was smoke so we decided to turn her down to 155.3 BHP and she was clean.
Wayne personally took her out on the open road to test her and handed the T4 back to mine in fine condition.the drive home from Waynes place put a smile on my face that went from ear to ear - I could not be happier. I was filled with feelings if - YES ! YES ! YES ! A bit like meg ryan at the restaurant table in that film I cant remember the name of. I now knew we had done the right thing and all the time and effort had paid of for us. Below is my Dyno chart from wayne.
fig. 2. Dynomometer Graph of PP'd T4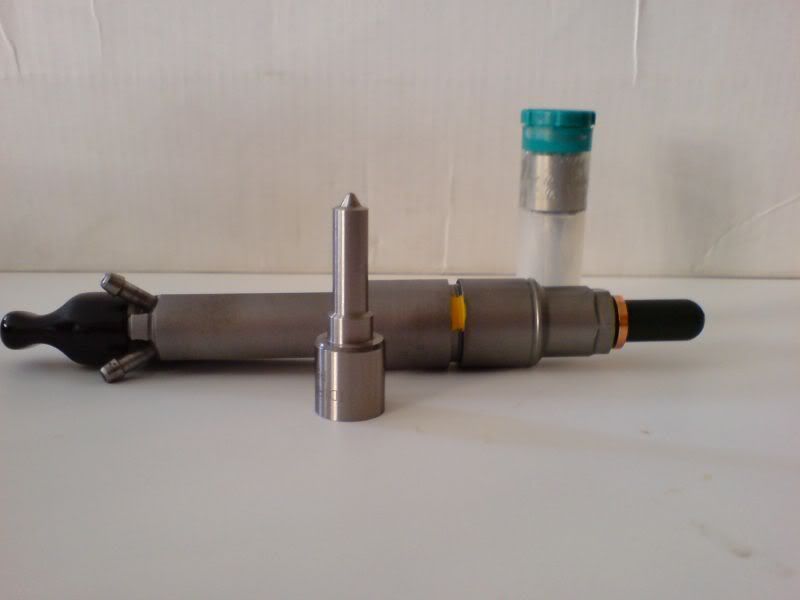 fig.3. - Projekt Power Injector complete next to a nozzle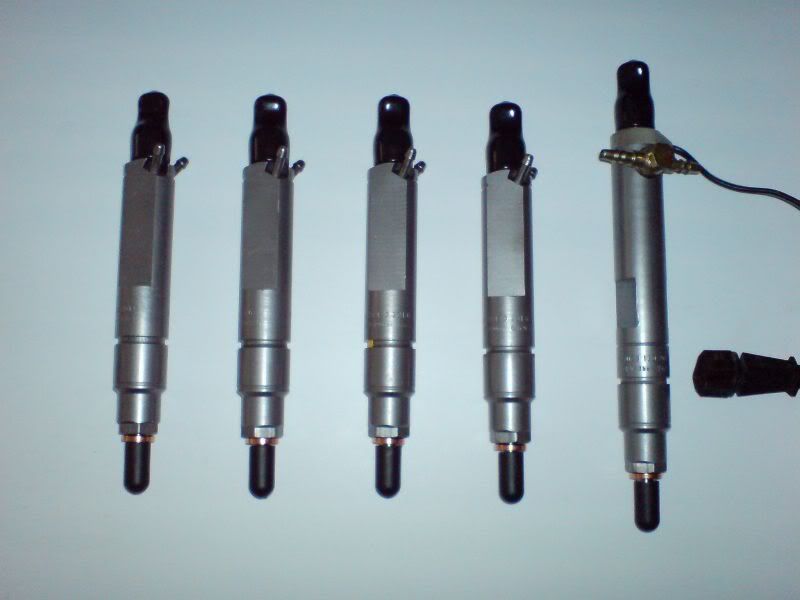 Fig.4. - Full set of fully recon Projekt Power injectors fitted with Projekt Power Nozzles
TECHNICAL.
Injectors and Nozzles are the heart of Projekt Power.
Anyone with a basic grasp of mechanics can perform the change out. Its only nuts and bolts and being clean and not losing the contents of the injector. (Note - this onky applies to ACV engines as the AJT injectors come with nozzles prefitted).
The entire job should only take a few hours at most. What you need to do is to remove the injector bodies from the engine. To do this you need to undo the union nuts on both the injectors and the fuel pump. Then you need to extract each injector by undoing the clamp that secures it to the engine. Then you use a 15mm open end spanner to twist and pull the injector out of its hole being careful not to lose the sealing washer on its end.
Once the injector is out you need to hold it upside down in a vice to remove the nozzle cap. The nozzle will come out with the cap and then you need to tap the end of the nozzle to get it out of the cap. Its important not to spill the contents of the injector body out so keep it upside down in a vice to avoid this occurring.
You then locate the new nozzle on the locating dowels on the other half of the injector body and screw on the cap. The its merely a case of replacing them into the engine. Connecting the needle position sensor wire and you are done.
Note! On AJT engines the needle position sensor is on cylinder 4. On the bosch injector its on cyl. 5. all you need to do is install the new injector (Bosch) with the position sensor into cyl. 5 as opposed to cyl. 4 and then connect the wire to the loom which is behind the engine from the underside.
When replacing the injector units on the AJT engine - the high pressure fuel pipe now needs to be changed also so that it reaches - substitute this for the new one or second hand one you have abtained already - part number 074130305E.
Time to Start her up !
starting is rough as the fuel needs to get to the injecotrs. Priming the fuel filter helps the process but is not necesarry as the T4 TDi is self priming.
Once she starts let her warm up and note how the running improves over a couple of minutes as fuel finds its way to the injectors. Once fully running, open the hood and look for signs of escaping diesel vapour. If there is any - shut the engine down and re reat the injector. One thing we found is that if you dont replace the washers on the end of the injector, they might not seat properly first time. you can get around this by annealing the sealing washer on the stove. Heat till red hot then allow to cool at room temp.
Now you ar ready to have the idle fuelling adjusted and then to the remap !
There is no danger in running with the idle fuel un adjusted for a while. I ran mine for a month. It was a bit smokey but nothing too bad.
All the improvements you have made up to now will yield a significant amount of power in the order of 47% percent plus. BUT ! in order to produce the smoothest power curve and hence utilisation of this power, a remap will be required.
There is also a risk of black smoke as you will be over fuelling and this is rectified by the remap too. As already mentioned previously we recommend Wayne at www.chipwizards.co.uk for this job and believe his service to be second to none. Our remap cost us £350 which in all honesty is outstanding value when you consider that 2 other top mark places quoted us around the 900 GBP mark.
Wayne will need you to tell him the serial number of your ECU which is located near the battery in the engine bay. Read it off and let him know and he will tell you what to do next. Ideally get booked in and do it.
At the end of the remap you will also get your print out. Mine is hanging on my office wall now
Bang for the Buck, we feel this is the best way to upgrade your T4 to 155bhp.
The outlay for a 102 is about £550 which is like £10 per horse.
Some things to be aware of -
If you choose to follow our path and PP your t4, please make sure that the general running of the vehicle is sound before you embark. Things to check are poor running, smoke and lack of power. If you have any of these symptoms please recitfy them before embarking on this journey.
So....there you have it. Our experiences transformed into a reliable upgrade path.
I personally have now done about 30k miles since I did PP and have not regretted it since.
fuel consumption is 560 miles per tank driven at an average of 80 mph.
No mechanical issues and no breakdowns of any sort, and in addition - no smoke !
Vanblings fuel consumption is 604 miles per tank on his best tank too !
Please see my add in the trade section or contact me if interested in pursuing Projekt Power.
All the best and again thanks for your support.
Ron and Adam.
PS - of you have any further questions please post pm them and we will of course address them.