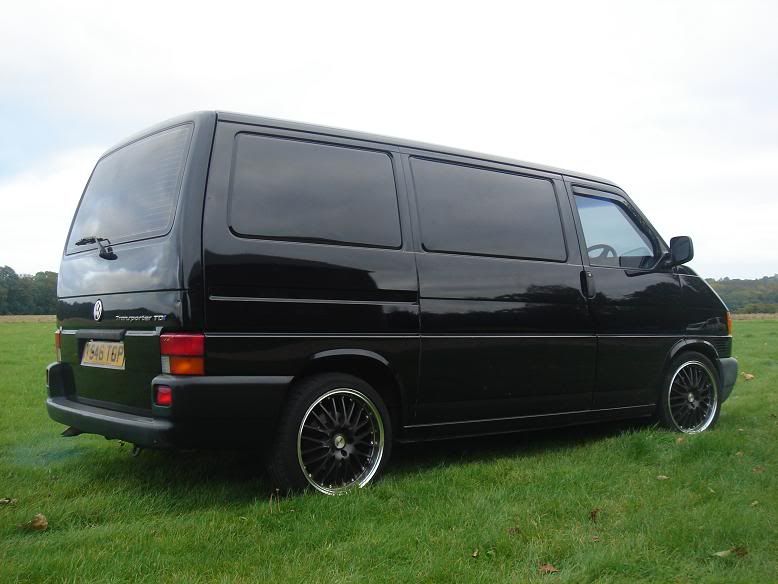 This is a for sale ad with a little difference - you get to choose the complete spec for this excellent base van.
It is 1999 T reg, 2.5tdi, tailgate, unmarked shiney Black from the factory, 2 Captain seats up front. The miles have just ticked over 100k with full history and is just having new cambelt done at the moment, along with any other components it needs as want it to be 100%.
I have windows for it ready to go in but what I really want is for someone to have a funky idea for it. We can paint, upholster, supply and fit all audio/tv etc, electrics, led's, carpetting, we fit AusTop roofs now, etc etc.
I'm thinking a 'media' bus (excellent install, flip tv, Playstation etc) with orange wheels, wing mirrors and seats!
If the idea floats your boat then get in touch.
A starting price of £5k with it colour coded, windows and fully lined and carpetted.