Discussion Starter
·
#1
·
Jimmyjames add me to the list please.....
So it began i was driving home from work the other night stopped at a level crossing as i went to set off the old 1.9td didnt sound to clever, so i drove as far as i dare then got a mate to tow me home.
stripped it down the next day and found the crank pulley had begun to spin on the crank,
so had a ten second think and started looking for a TDI transplant,
found a 1996 golf 80k on the clock with history a nice AHU lump and just had a new MOT (i felt a little guilty for what i was about to do to the golf)
i read and re read all the threads on this fine site and only due to the masterclass of aggie and the indepth wiring write
up from penbryn and info from all the other people that have done this conversion in 6 days i am now running tdi power so i thank everyone who has posted a thread.
and i must say i am impressed A:A:A:A:
as a whole the conversion is not that bad just the longest part for me was swopping all the kit off the ABL on to the AHU and sorting out the fitting of the LT intercooler.
Not many photos as was in a rush needed to get it done as quick as possible as the bus is my daily drive
so here are my only photos
started stripping the van out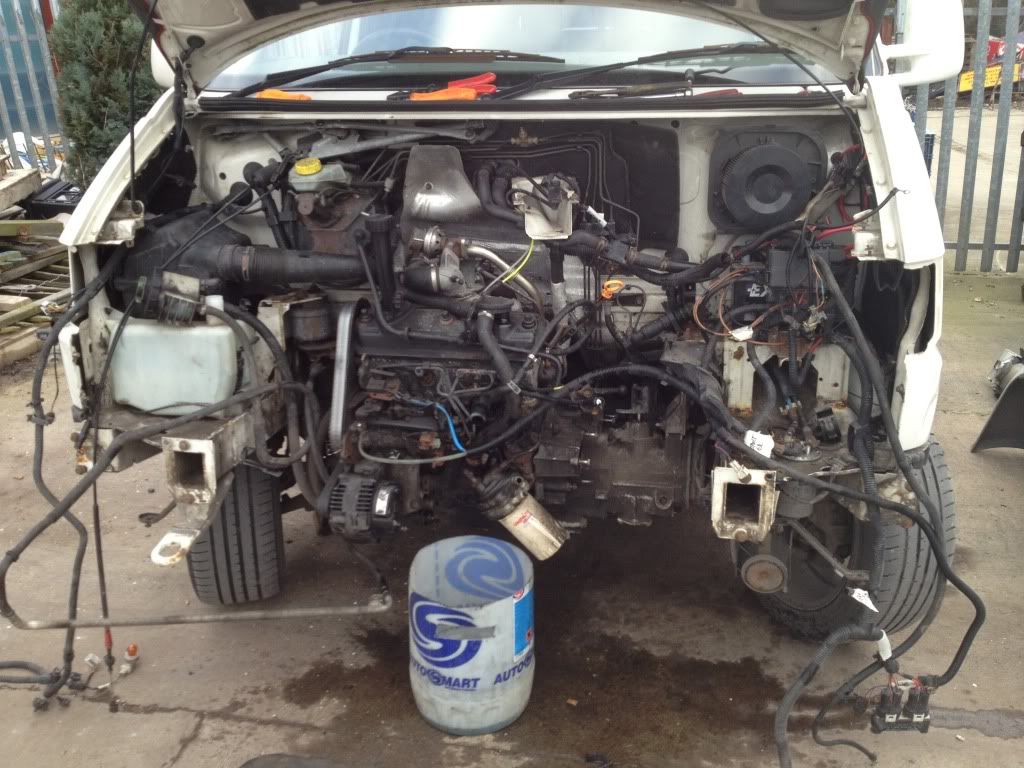 removing sump and oil pick up tube from AHU and fit oil filter housing from the ABL i also fit the ABL power steering pump, alternator, inlet and exhaust manifolds, sump, pickup tube, vac pipe, water housinh from the side of the head,
i used the AHU flywheel and clutch.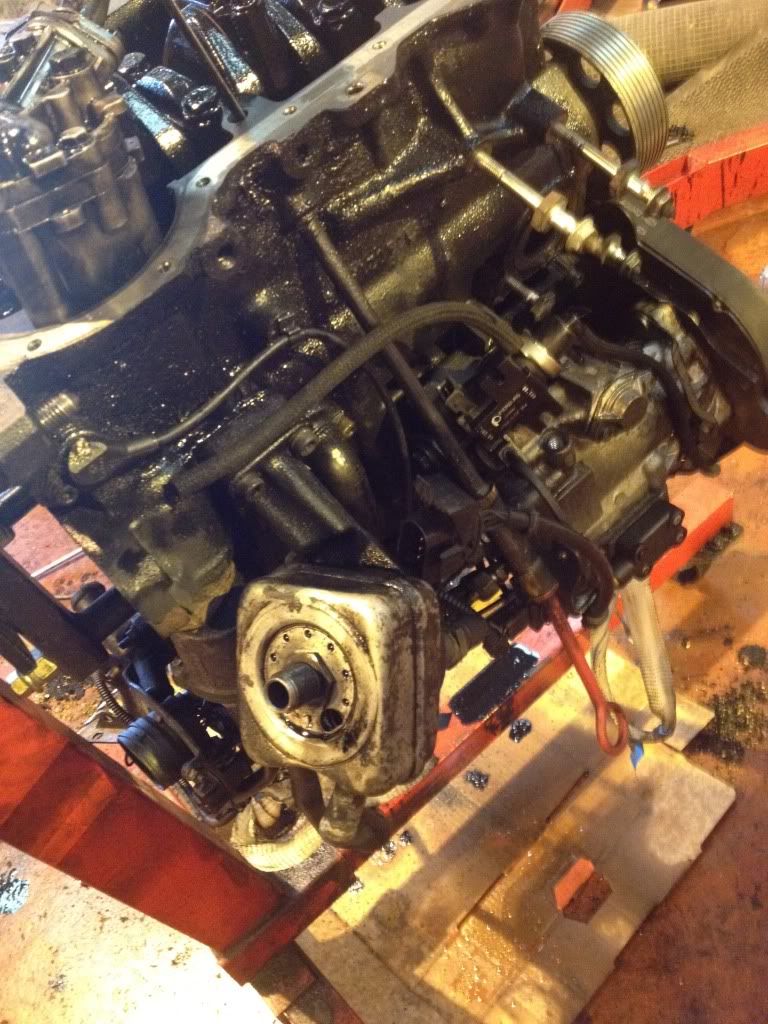 drilled the new dipstick tube, i just left the AHU dip stick in place, drilled and tapped the new engine mounts i also took the time to tap out all the bolt holes that will now be used.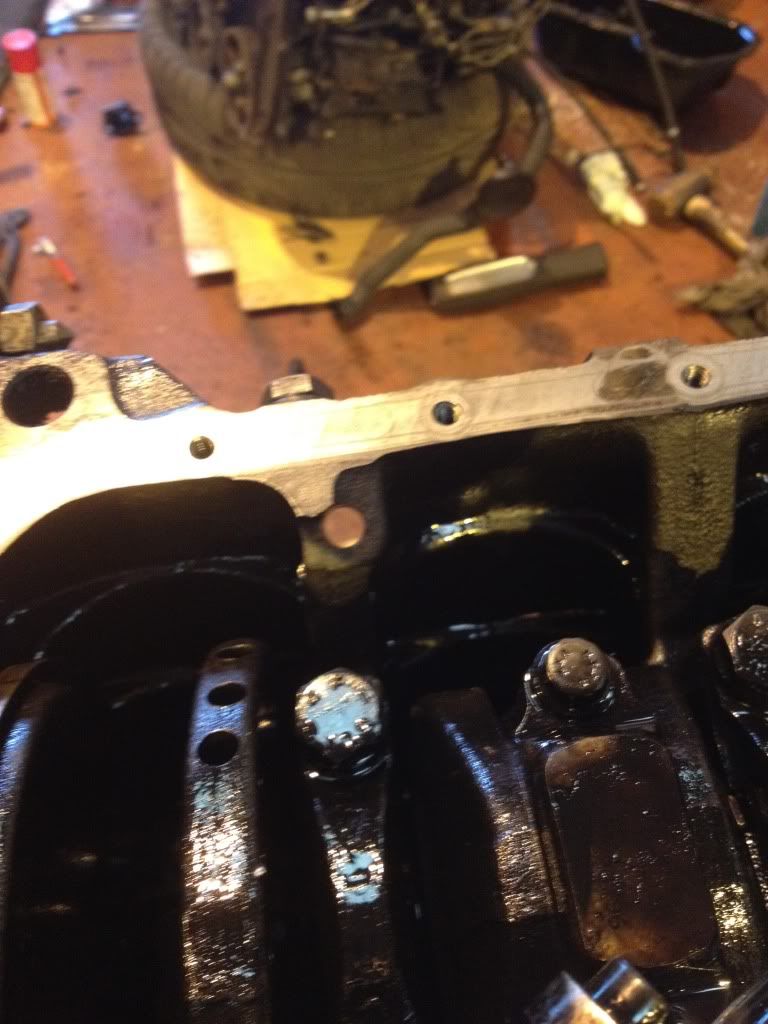 Carnage took some right mopping up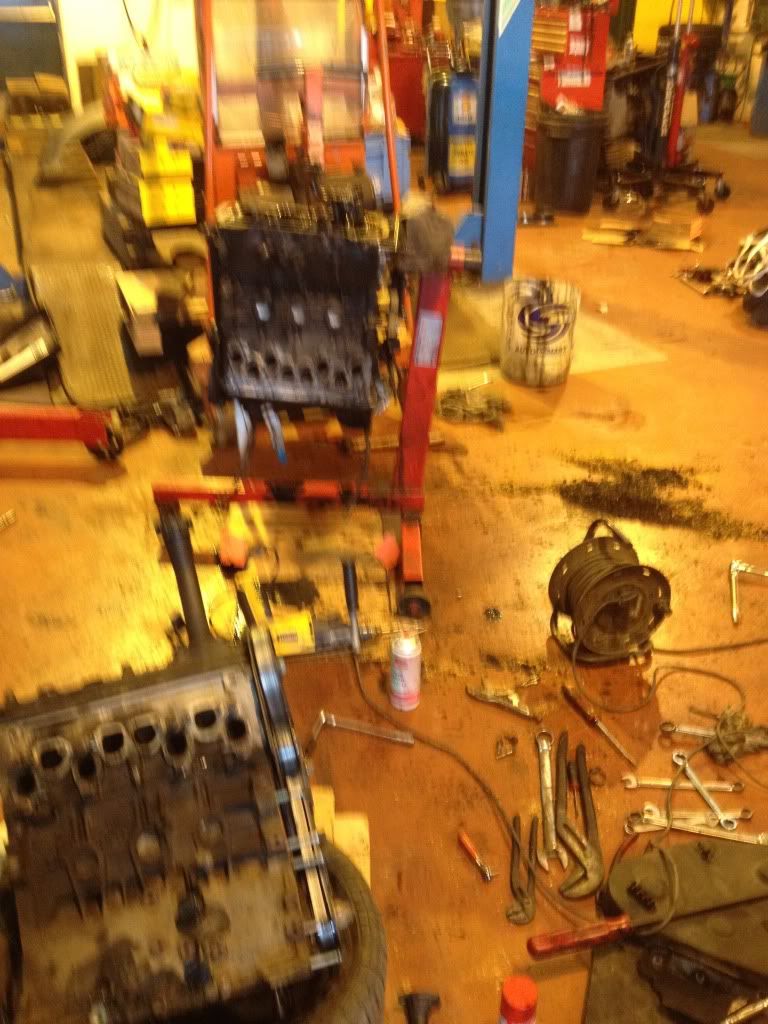 loom out of the golf (took an hour) stripped all the loom apart follow the guide its simple...T:
would definatly invest in the 2.5tdi pedal and bracket makes the job a little easier.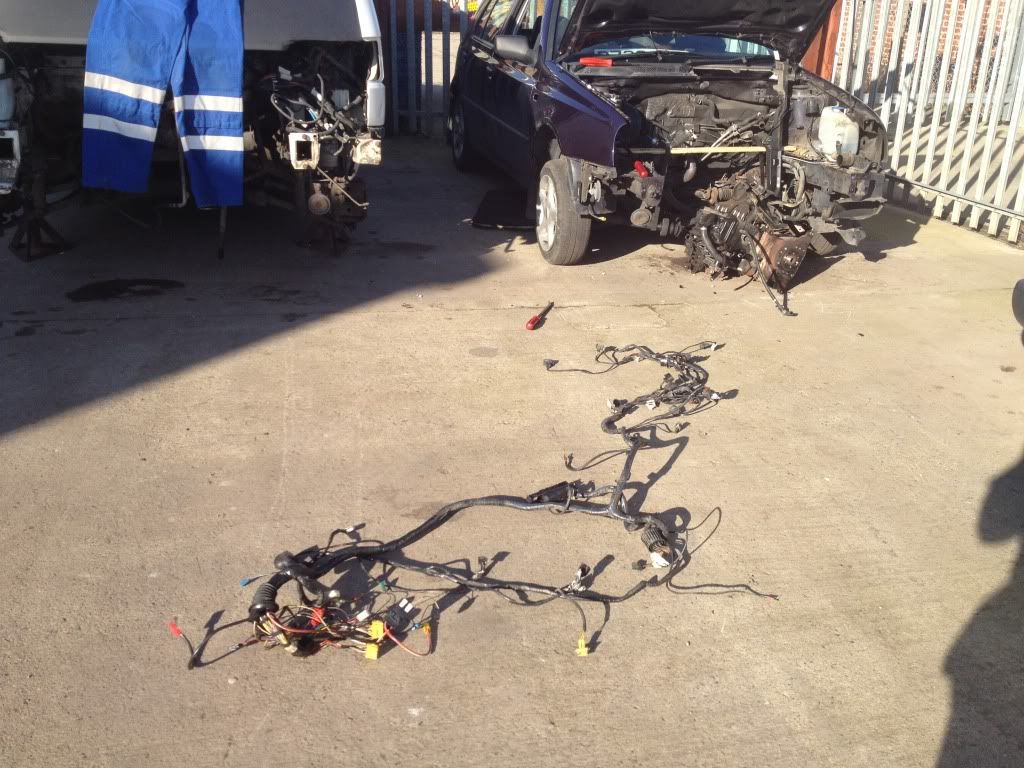 Thats all i have at the moment.
Just a couple of niggling problems i have a intermittent fault on the stop light switch will goes away when i press the pedal
And could some one let me know if the N75 is suppose to be clicking all the time on tickover?
And once again thanks people
Bring on the black I