Discussion Starter
•
#1
•
Had internal leds fitted over a year ago .. and after a week they stopped sticking to the carpet and kept dropping down.
Tried various different types of Velcro etc.. but nothing seemed to work ?
I thought maybe if i got some round metal discs i could stick the lights to them and then screw the discs to the roof ... now just had to find some discs ? Obviously couldn't find any and then realised that a dvd/cd is the exact size i need so thought i would give that a go.
I have carbon fiber effect furniture and i think i also have a bit of ocd because the discs had to be carbon fiber to match !
I have a printer which allows me to print directly onto discs but typically when i went to use it the disc printer bit wouldn't work ! So decided to print off some carbon fiber effect onto paper and then laminate it.Stuck it to the discs with double sided tape,and cut round them with a Stanley blade.
Drilled 3 holes in each discs (drilled all 6 at the same time in order that the holes were in exacttly the same place .. more ocd).
Chopped the wires on each light and fitted bullet grip connectors (i didn't do this part i got my sparky mate to do it)Reconnected lights which were now superglued onto discs and then screwed to the ceiling.
I think it turned out ok ? What do you think ?
How they were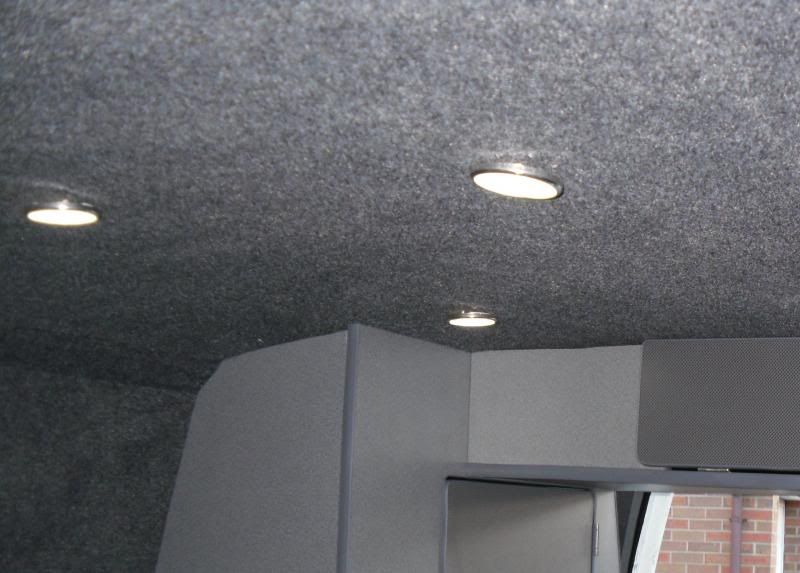 Dvds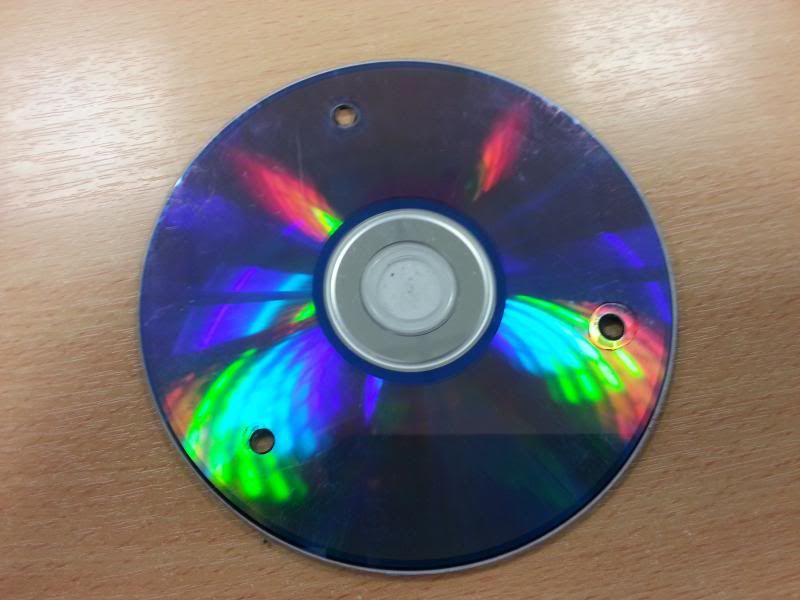 Finished job