Discussion Starter
•
#1
•
A few people have been asking lately about using LED lights for the inside of their vans. Now the main problem with trying to use LED`s is their operating voltage is usually lower than the voltage normally given out by the vans battery/alternator. The battery is rated at 12v but when its not under load or being charged by the alternator this can rise to about 13.8v. This could be enough to seriously shorten the life of most 12v rated LED`s ie IKEA ones. There are lots of lights that operate well below this as you`ll see by the ones i`m using. They are IKEA RAMSTA battery operated ones and cost me the princely sum of £1.69 each.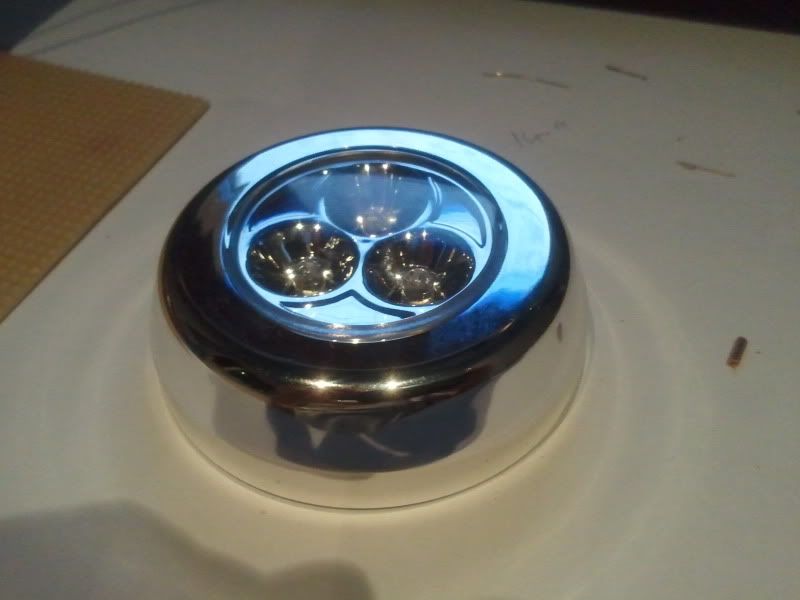 Now if you where to connect these to 12v they`ed probably blow straight away, so we need some way of reducing 12v down to their original operating voltage of 4.5v. For this we can use a little circuit that`s based around an LM317 voltage regulator.
Circuit diagram.
The cost of the parts for this is about £2.70 plus another pound or so for the actual circuit board (strip-board).
If we rearrange the circuit so it fits on the strip-board it`ll look like this,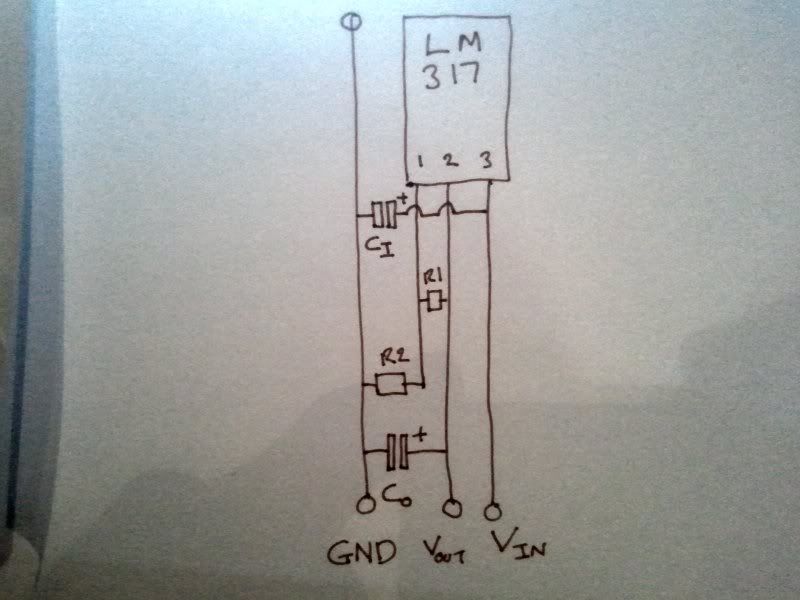 R1 and R2 are used to set the output voltage Vout and in this case are 15K and 30K respectively. Ci is a 0.1microF 35v cap and Co is 1.0microF 35v cap. You can get away with not using the caps but they make the circuit more stable and less prone to interference.
so all we need to do is take the components,
and solder them into the strip-board so they match the rearranged circuit,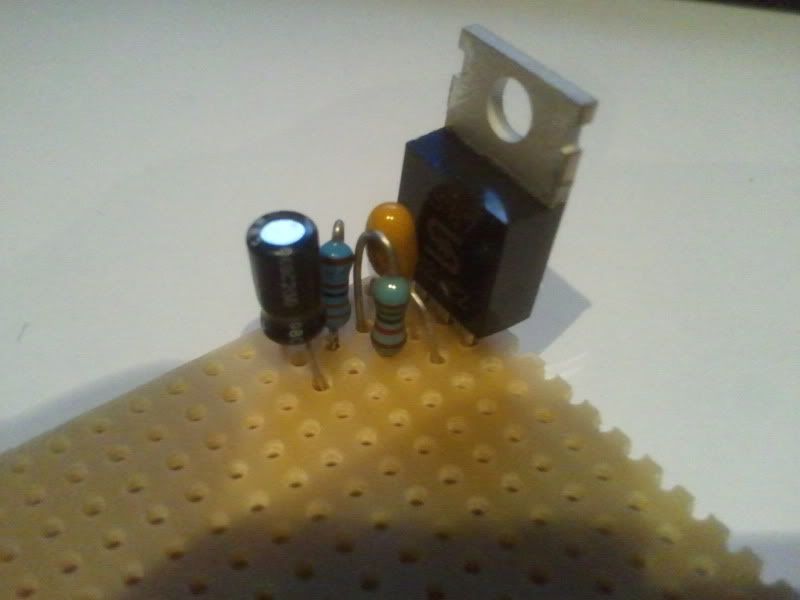 next connect the input and output wires,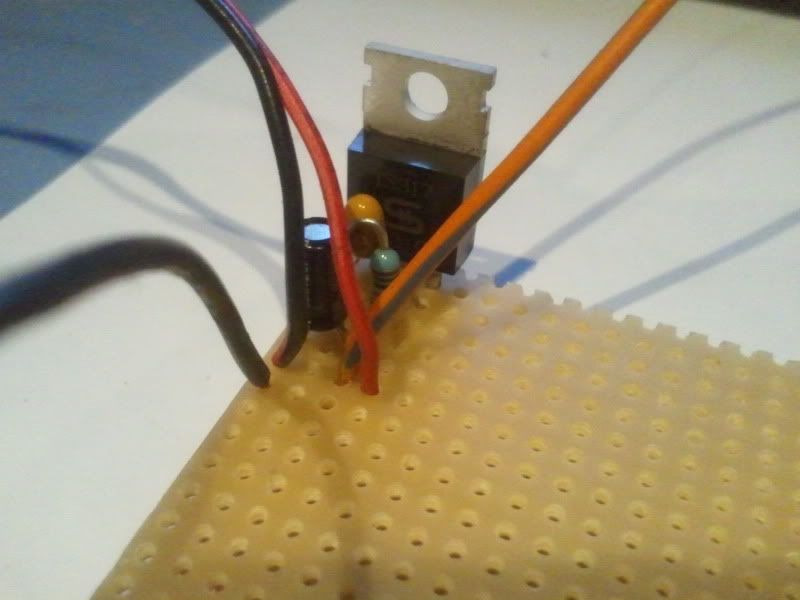 and its ready to test. The only battery I had to hand (as I didnt fancy lugging the leasure battery out of the van) was an 18v one off my cordless drill. The maximum input voltage that the regulator will take is 37v so its still well inside its `safe zone`.
Moment of truth,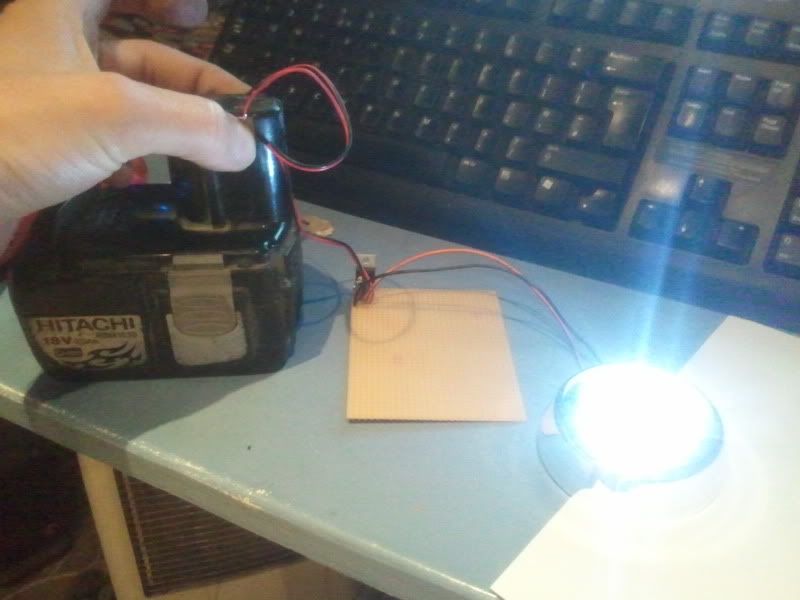 I`ve cut the board down to size and put a small heatsink on the LM317 as its generating about 6W of heat as it drops the voltage from 18 down to 4.5 (i`ve actually set it to run at 3.9 to make life easier on the LED`s)
I`m now going to leave it on test for a couple of days to make sure all is ok.
All thats left to do is mount it in a suitable little box and connect it up to the lights in the van.
I hope this will be of use to people.